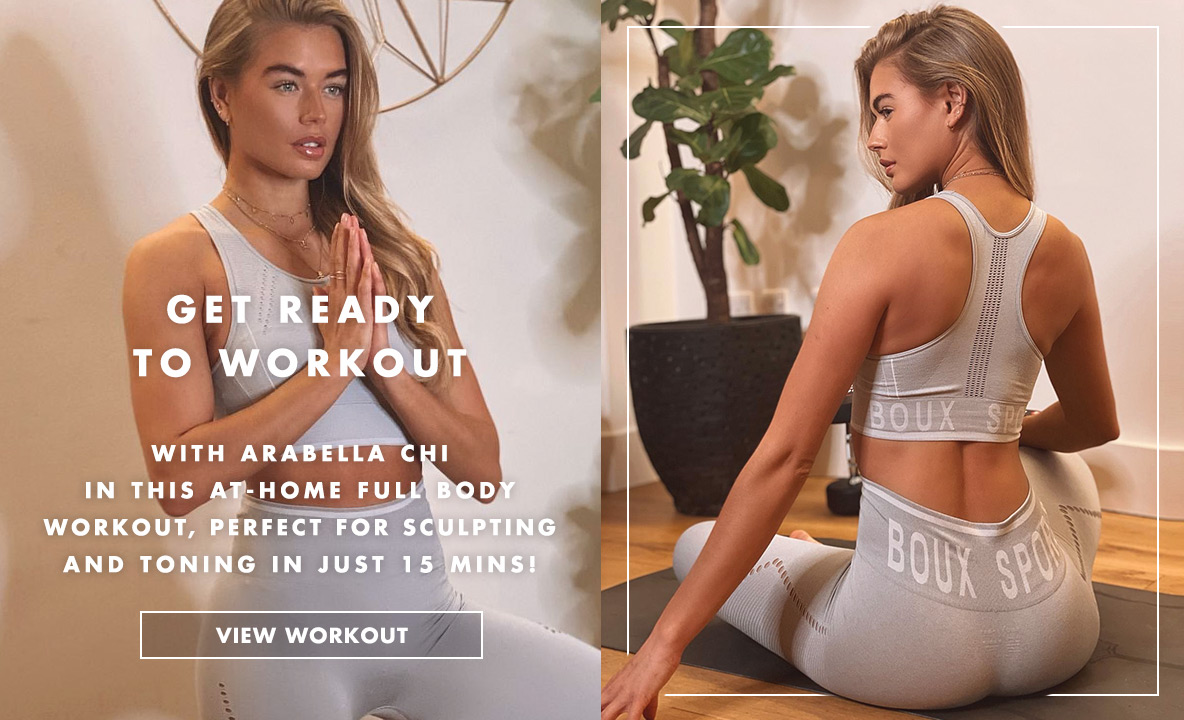 Rip up the rulebook and break new ground with Boux Sport.
Our new design-led collection of sportswear staples is here!
Fusing breathable, 2-way stretch fabric with seamless construction.
Focusing on different areas of the body, each class will last 3 minutes, so you can fit them into your busy schedule.
Get ready for Hiit, toning and stretching tips to help you redefine and rule this 2020 with Boux Sport.