WHAT TO WEAR TO BOTTOMLESS BRUNCH
While we have been able to bottomless brunch outdoors, there is no denying the temperamental British weather has put a bit of a dampener on the fun of it all and restricted what bottomless brunchin' outfits we can werk. Luckily indoor dining and drinking is finally back and that means more bottomless brunching fun!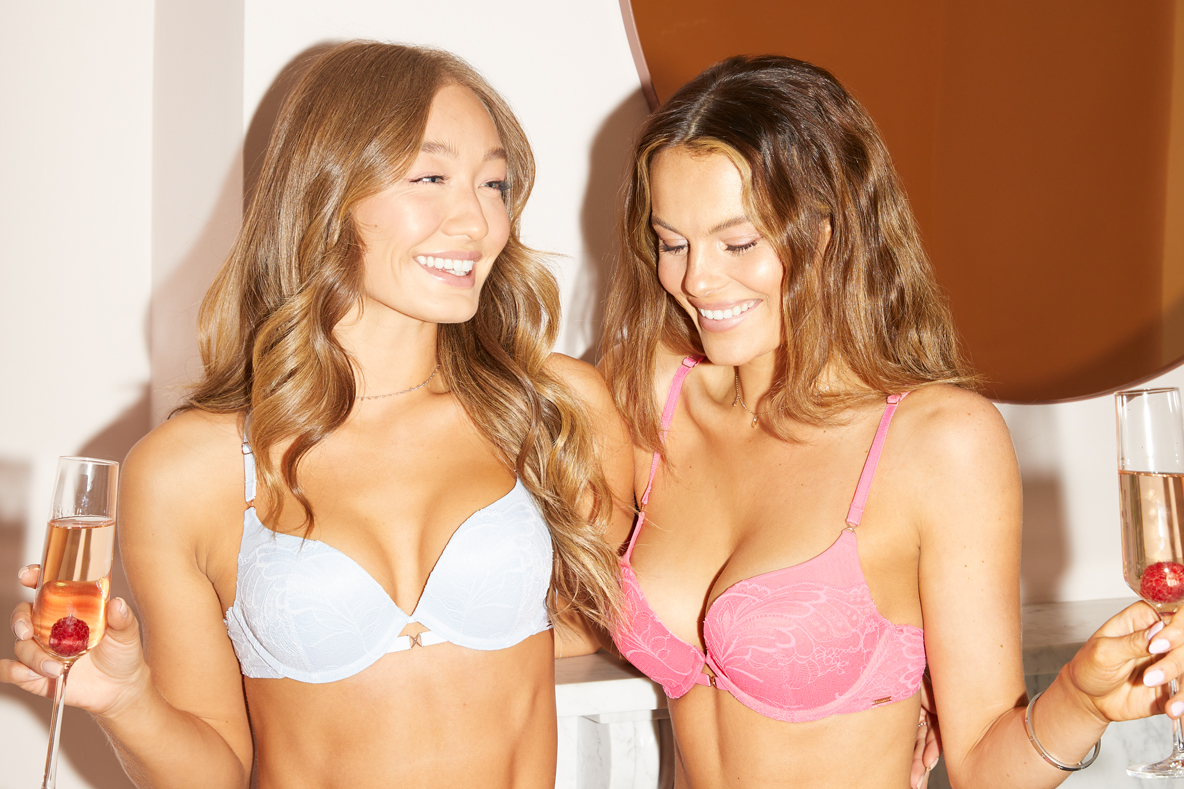 BOTTOMLESS BRUNCH OUTFIT IDEAS
We are most excited for the fact we don't have to dress for the weather when we are planning our brunch outfits; now we can really show off our most fire pieces without layering up with hoodies and jackets too (like we've been doing to dress for the beer gardens this past month).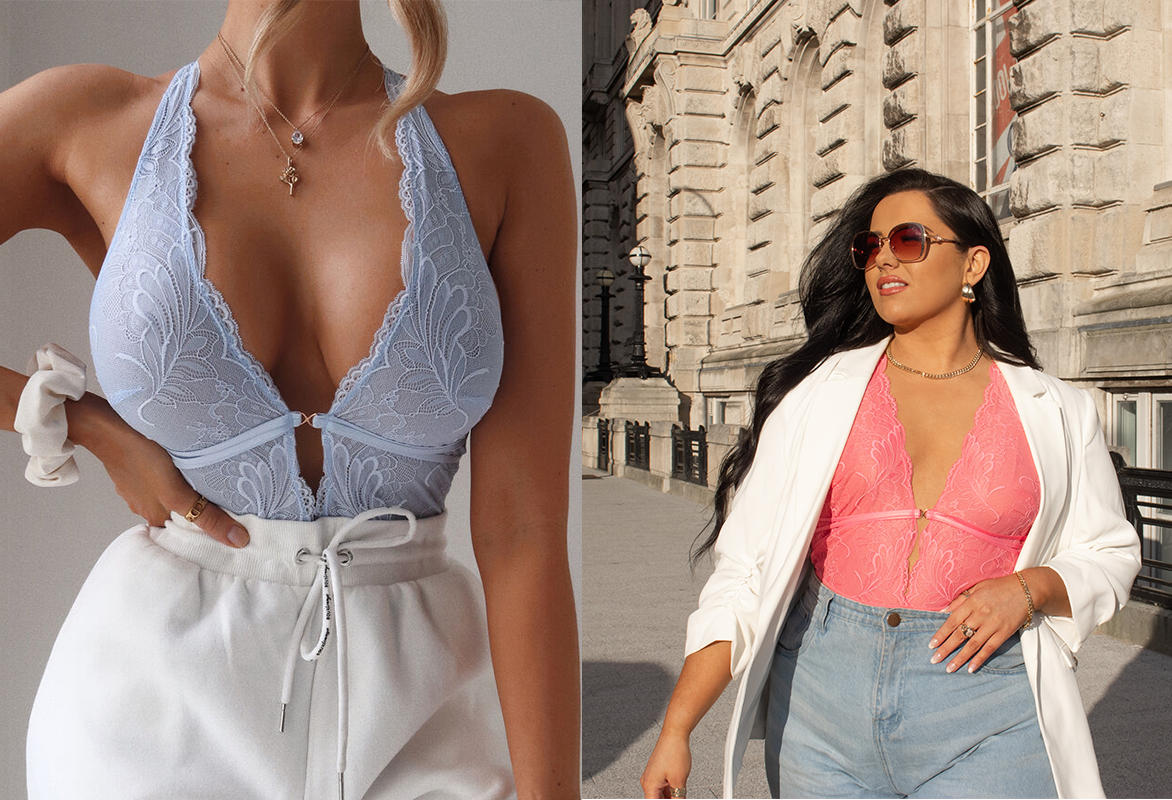 Our top pick for brunch outfit ideas has got to be one of our gorj lingerie bodies as a top. From pairing them with jeans, your fave flare pants or a cute mini skirt, a lace bodysuit always looks glam. You can even dress up joggers by pairing them with the delicate detail of a lace bodysuit like our girl Lucy in the Amari body and panelled lounge joggers.

Another fave lace bodysuit for debuting at the first bottomless brunch with the gals is the fabulous Darcie lace body. Look how gorgeous Zara and Emily look in the plunging scalloped edged Darcie. You'll get so many fire Insta pics with your cocktails in this super flattering sassy body.
If you are more of a crop top gal, then you are gonna want to go for a cute bralette or longline bra as your go-to bottomless brunchin' top.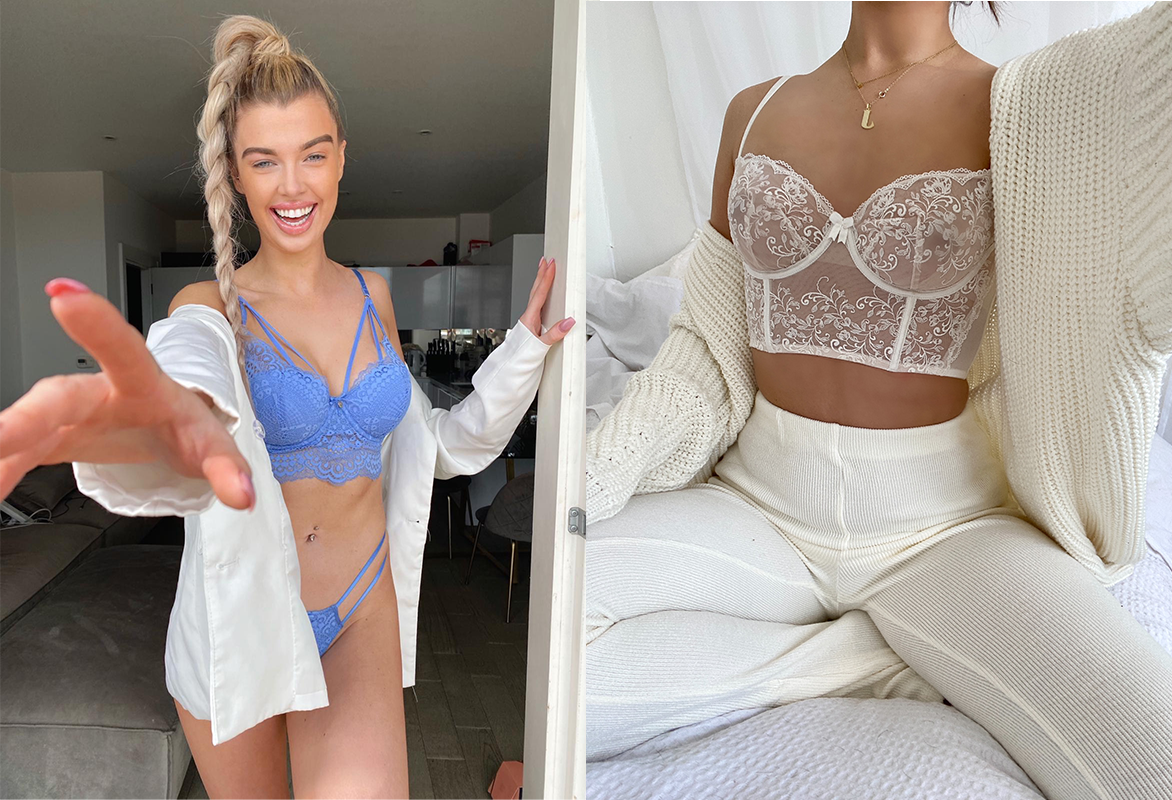 We have been stuck in the house for so long you may as well go a bit extra with your brunch outfits, so owning the lingerie as outerwear trend is a must. Take inspo from Nicole in the Darcie Longline bra in pretty cornflower blue. The statement strap detailing is an upgrade from your usual strappy number. Throw your fave oversized shirt over it and match with your jeans for an outfit you'll want to show off!!
For something really special, and to nail the corset-and-structured-top trend, you neeed the Bouxtique Anabelle longline bra. The structured detail to the bralette gives it extra support and a sassy touch. It's defo too pretty to hide under clothes, the must-have bralette top to wear out for sure!
THE SECRET TO THE PERF DAY DRINKING OUTFIT?
Solution wear!!!
Look, we love day drinking but wearing the same outfit all day and maintaining your fresh put together look can be hard! Bottomless brunch and day drink in confidence by choosing the right solution wear for your outfit! Wear your low-cut plunge tops without the worry of falling out of them with the help of secret boob tape or strapless plunge bras for extra security.
If you're going for a lacey or mesh bodysuit or bra as a top then you might want to add in some trusty nipple petals for coverage or even breast lift tape for extra discreet support. Take inspo from Lucy in the fabulous Rayna bra with its pretty daisy embroidery and don't worry about a 'nip slip' whilst out by wearing your fave nipple covers underneath it.
At Boux, our pieces are designed for YOU to feel fabulous in, so we can't wait to see how you style your fave pieces for bottomless brunch and day drinking fun (just don't forget your trusty solution wear!). Share your gorj looks using #myboux and find even more inspo over on our Insta!!