BRAZILIAN VS FRENCH KNICKERS: WHAT'S THE DIFFERENCE?

There are plenty of knicker styles you probably have in your drawers, but two of the most commonly confused are Brazilian knickers and French knickers! We have a guide to all the different knicker types, one all about thongs, and now you can learn what the difference is between Brazilian and French knickers too!
Find out the key differences between these popular styles so you can choose which you prefer next time you are lingerie shopping!
WHAT ARE BRAZILIAN KNICKERS?
Brazilian knickers have a high leg cut and sit low across the hips. The Brazilian cut takes inspiration from the barely-there swimwear favoured on the beaches of Rio. The Brazilian knicker gives you slightly less coverage than a classic knicker brief, but more than a thong!
Think of it as the top half of your bum is covered, but the lower cheeks are going to be flaunted in a pair of Brazilian knickers, which gives them their cheeky reputation!
The cut of Brazilian knickers can extenuate your behind and give a real lift to the cheeks! They will make you feel fabulous and sexy!
To really flaunt your assets we recommend pairing your Brazilian panties with a plunge bra, or even a push up bra style. You can find Brazilian knickers as part of many of our matching lingerie sets!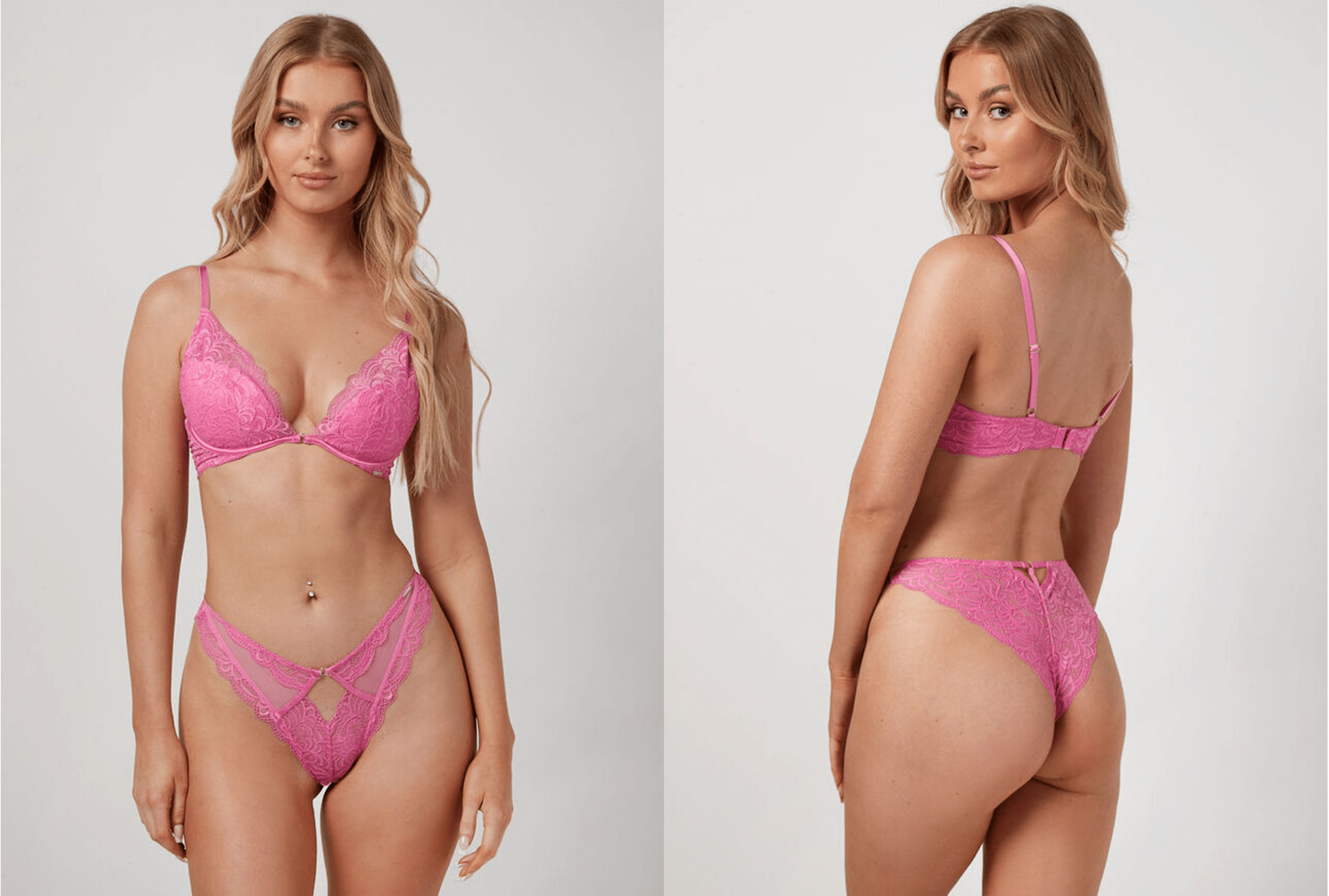 WHAT ARE FRENCH KNICKERS?
French knickers are actually quite different from Brazilian despite them both sharing names with countries! French cut knickers have a loose-fitting open leg style, normally un-elasticated, giving them more of a shorts look than a typical pair of knickers.
Think of them as a sexy short worn as underwear! They are worn on the hip and unlike Brazilian, French knickers provide full coverage of your bum and even your upper thighs!
Frenchie style underwear evolved from the long silk under-shorts worn by Can-Can dancers in the Victorian era! The type of sexy knickers you'd see in the Moulin Rouge!
The modern redesign of French knickers sees them more wearable for the day-to-day, whilst still maintaining some of that retro charm!
The cut of French knickers can be a sexy choice to pair with a camisole in the bedroom, or they also work when worn under the likes of A-line skirts and dresses!
What do you prefer, Brazilian or French knickers, or maybe something else altogether? From high-waisted knickers to g-strings we have comfy and sexy knickers for everyone here at Boux! Share your fave knicker styles with us over on Insta using #myboux!