Launched in April 2011, Boux Avenue is a Lingerie brand based in London. We design fabulous lingerie, nightwear, loungewear, sportswear, swimwear and dresses you'll love. Our Boux Avenue design team design our gorgeous collections and lingerie right here in London, always with YOU our fabulous community in mind. Upgrade your wardrobe and lingerie drawer with collections curated to empower every curve, whatever your shape or style. With unique shopping destinations, mobile & desktop sites and convenient delivery options, Boux Avenue is your go-to for every season.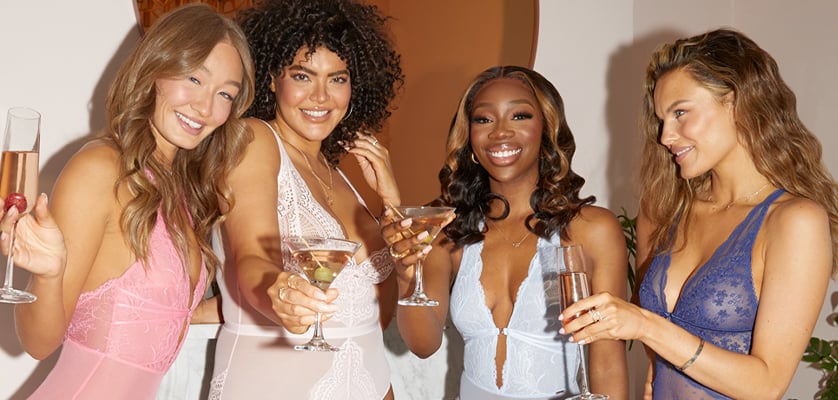 OUR BOUX COMMUNITY
You are our biggest inspiration. We love our Boux community and all the ways you style our collections. Each new launch is always designed with you in mind, from comfort to support...It's all about YOU! We're so lucky to have such an amazing engaged community who inspire us each and every day in everything we do.
Let's celebrate each other with confidence and love, as lingerie is all about empowering you inside and out.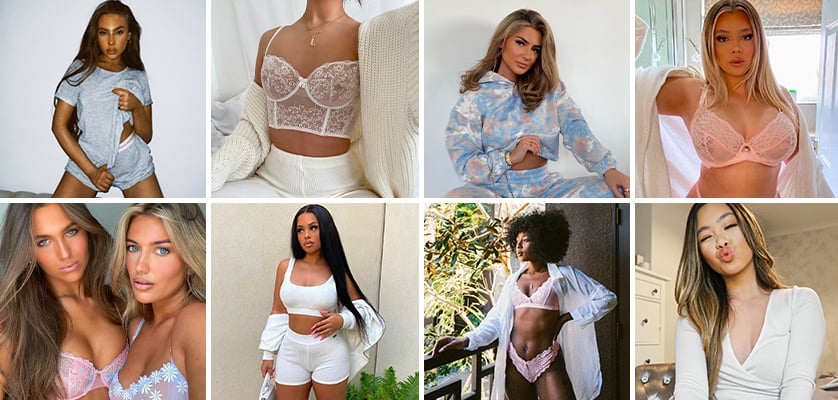 DESIGNED WITH YOU IN MIND
All of our lingerie is designed in London, for YOUR shape, YOUR style and YOUR lifestyle. Each exciting new launch from bikinis to dresses, is all about YOU, our everyday inspiration. Our beautiful designs are crafted with exquisite detailing; from intricate lace and delicate embroidery, to carefully selected luxe fabrics. Your feedback is invaluable to us, and helps us to ensure that each new range makes you feel both comfortable and confident. Designed with love, we feel passionate about everything we bring to you, from our glamorous nightwear edits, to sumptuously soft velour in our loungewear collection.
From everyday to sexy lingerie styles we have you covered! Our lingerie is available in sizes ranging from 28-40, A-G cup and nightwear in sizes 6-18, our collections are created to empower YOU and make YOU feel beautiful!
THE ULTIMATE SHOPPING EXPERIENCE WITH BOUX
Never miss out on the latest collections with our online store, open 24/7 full of the latest drops along with advice, trends and styling tips over on The Avenue. Take advantage of free UK delivery when you spend over £40 in the UK and enjoy easy, free returns. Plus, whether you're treating yourself, a friend, or a special someone, we offer beautiful complimentary gift wrapping, to make every experience feel extra special just for You, so why not treat yourself?
Not sure on your size? If finding the 'perfect fit' gets your knickers in a twist, Boux Avenue is here to help with a Bra fitting experience like no other! Find the 'perfect fit' and book an in-store bra fitting experience or simply visit your nearest store. Just tell us what you like and we'll do the rest. Quick service, expert fitters, all easily bookable online. If you are ordering online and want to check your bra size, our expert bra measuring guide, or bra fit quiz are also great to use and can help ensure you choose the perfect fit!
With 30 stores across the UK, make Boux Avenue your go-to shopping destination. With our personalised concierge service, expert bra fitting experience, Click & Collect delivery and complimentary beautiful gift-wrapping with every purchase… Shopping with us is unique and exclusive to you. You'll find our lingerie is exquisitely displayed in drawers according to size, and don't miss out on our dreamy fitting suites with light settings from day, dusk and night!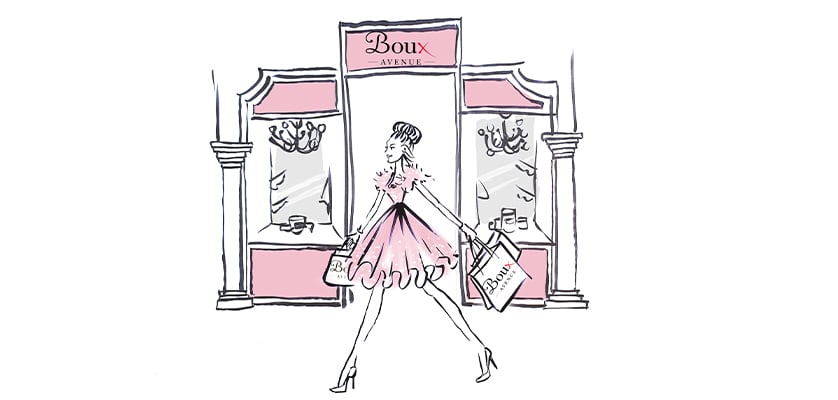 HERE TO HELP
From each product to every click, we are inspired by YOU . From our convenient Click & Collect service, to free and easy returns, and our Customer Service team just a click away, who are here to take care of all of your needs and listen to all your feedback. If there is any way we can help or if you have any questions, get in touch via Live Chat, Facebook or email, whichever is easier for you.
GET SOCIAL WITH US
Keep up with Boux for all the latest launches, collabs and inspo on our social channels. Join our 700k+ fabulous community and share your style... we love to see how each of our designs find a home with you. Post your fabulous Boux Avenue looks using #MyBoux and tag us @bouxavenue, for your chance to be featured!