BRIDGERTON CORSET INSPIRATION
Everyone's favourite regency era period drama makes its grand return to Netflix on 25th March 2022. Whilst the much-loved Duke of Hastings won't be present in the latest season, the good news is that another of our faves will be back - corsets!
When the first season of Bridgerton dropped on Christmas Day 2020, the effect was HUGE! As well as the show truly being the talk of The Ton, the interest and demand for corset lingerie and longline bras rocketed!
In the first three months after the show dropped, we saw longline bra sales increase by 122% compared to the period before (Sept – December 2020)!
We also saw some very Bridgerton-esque search spikes on-site. In the first month of the show gracing our screens, searches for corsets were up 362% and longline bra searches were up 85%!
Before season two has even arrived, we can see Bridgerton fever taking over, with everyone already looking for beautiful basques, lingerie corsets and anything else to nail the regency era fashion style.
In the last week, Google Trends shows that the interest in corsets is on the rise by 25% and longline bras by 108%!!
Give it a few weeks and we will all be promenading around in our beautiful lacey Bridgerton-style lingerie like Daphne herself!
SWOON IN LONGLINE LACE BRALETTES AND CORSET LINGERIE
There is just something about longline bras that make us feel extra-special when we wear them. Their feminine, lacy style is a subtle nod to regency era fashion.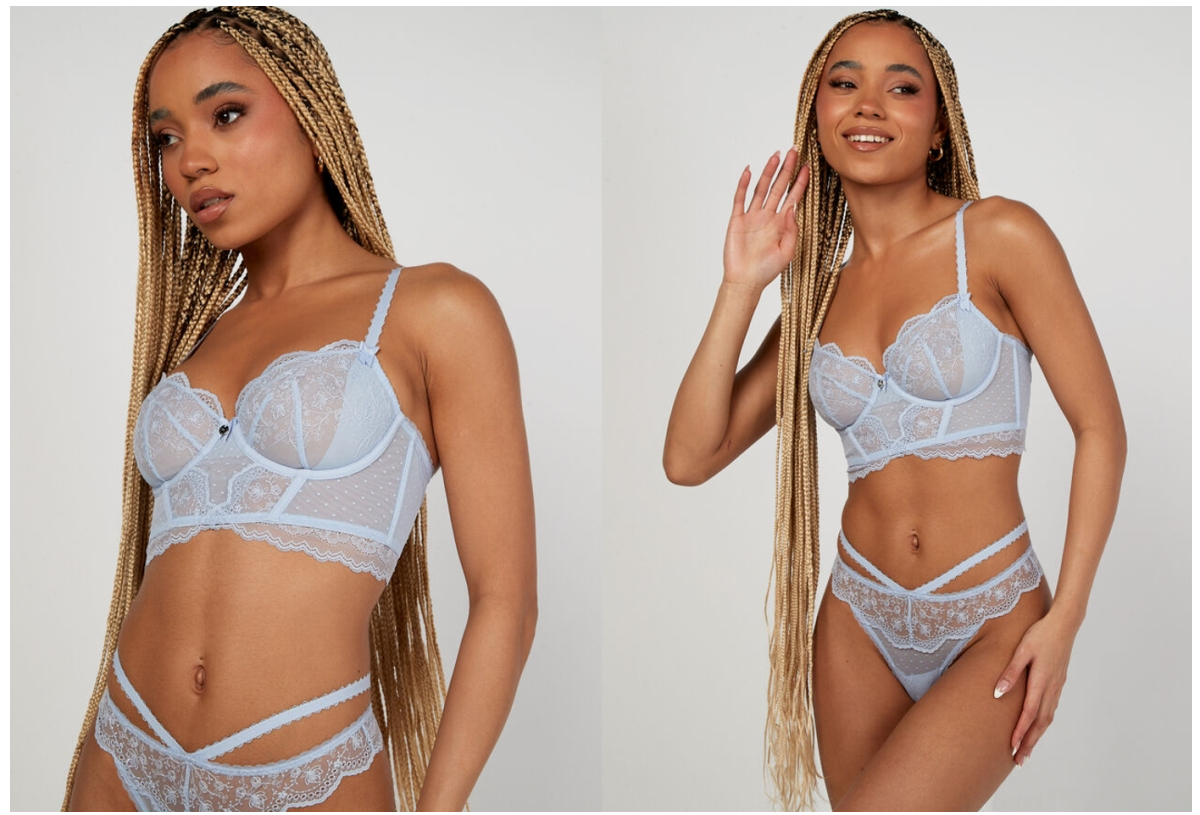 Our stunning Shari longline bra in the most beautiful powder blue just screams Daphne! The delicate lace embroidery and scalloped edges are so pretty, and just look at the detail on the matching Shari thong!
This lingerie set is a must-have in your lingerie drawer if you can't get enough of regency era styling.
For a basque corset look without the actual pain of a corset, the Merylin Basque will work perfectly. White and lacey mixed with beautiful floral print satin, this piece will have you feeling like a Duchess!
We love the corset style, but definitely want to go without the discomfort associated with the regency era ones! The Leyla longline bra is going to be a firm fave for those who love the look of corset lingerie!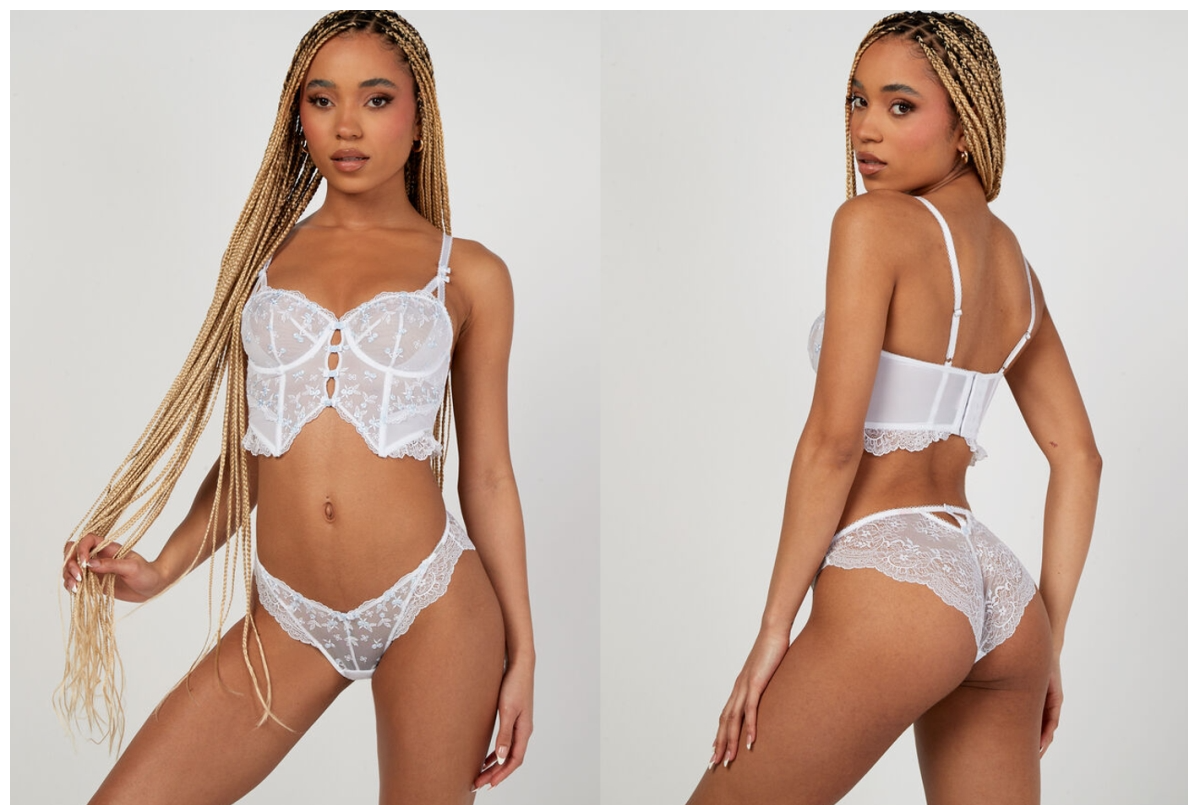 It has such a beautiful, vintage look to it whilst still being comfy and offers all the support you need in your bra.
Pair it with the Leyla brief knickers and Leyla suspenders for the full Bridgerton-style lingerie look!
Finally, for a lingerie top that could definitely be part of a dress plucked straight from the show, we present the Mischa longline bra!
The sweetheart neckline, the puffed sleeves, the tulle fabric - what is not to love?! Get your Regency era fashion on in a modern way by paring this beauty with your fave jeans - you will be the talk of The Ton with this fabulous look!
We can't wait to see the latest season, but we especially can't wait to see how the Bridgerton effect impacts our dressing this time around.
Share your fave Bridgerton-inspired looks with us over on Insta using #myboux so we can see how amazing you all look in your corsets and longline bras!