THE BEST SUMMER DRESSES FROM AM TO PM
The summer weather may be a bit temperamental but that isn't going to stop us wearing our fave summer dresses allll day long! With life also slowly returning to normality, the process of choosing the perf outfit to take you from office to drinks after work also returns! Luckily for you our gorj dresses are both fire day dresses and going out dresses!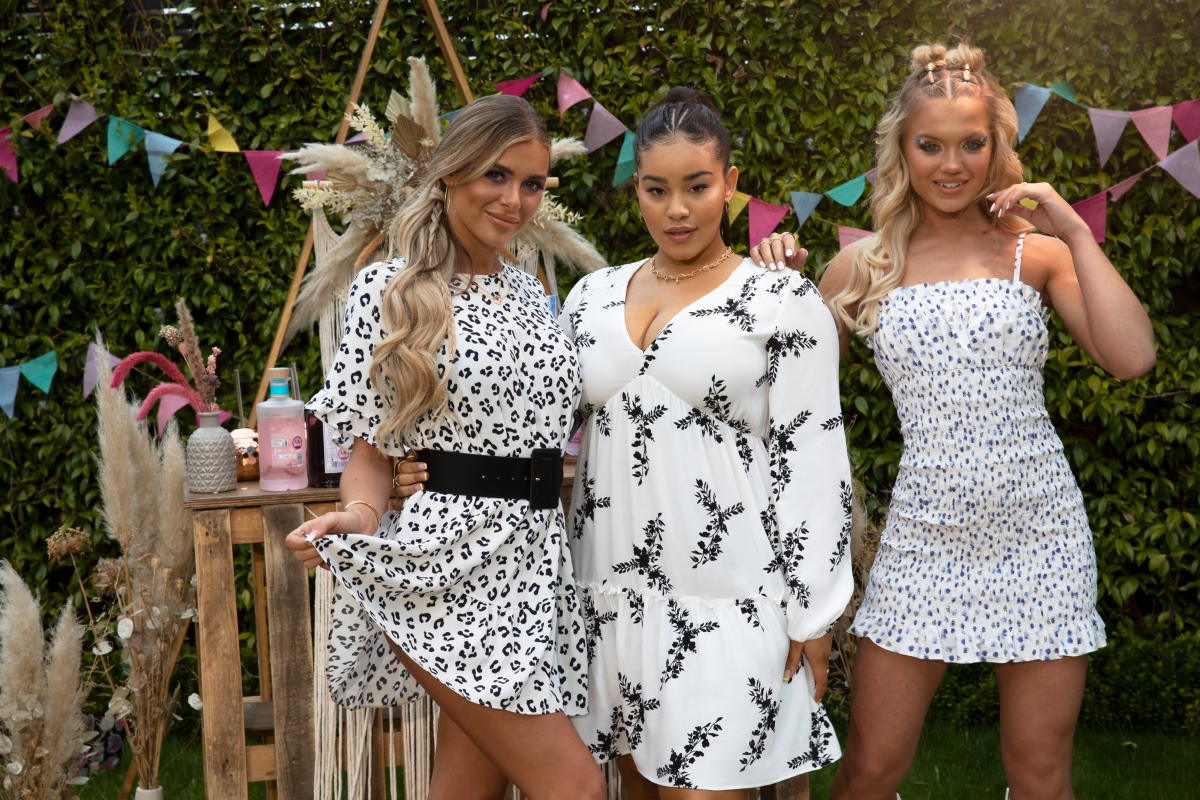 THE SUMMER WORK DRESSES TO TAKE YOU FROM OFFICE TO AFTER-WORK DRINKS
Nearly gone are the days of joggers and hoodies everyday at the kitchen table office; finally it's time to make an effort and feel fabulous when you commute back to work! Our fave dress style for the working week has got to be a smock dress! Cute and floaty, these dresses are great for work and also look so gorj for an evening out after work!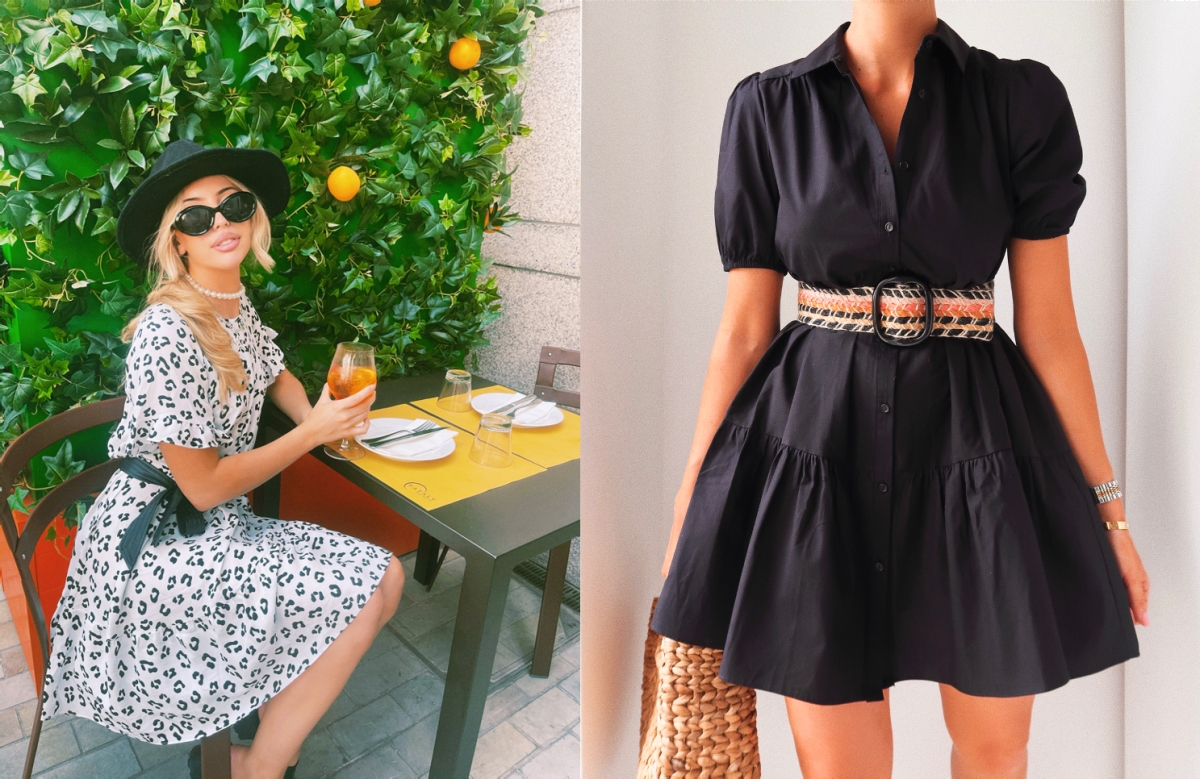 Animal print is a trend we are never going to get tired of, which is why we LOVE the Kira leopard frill dress! Look how gorj our girl Roma looks in it, making it extra chic with her sunglasses! Or take inspo from Lucy who styles our Saffron smock shirt dress so well with a chunky belt! These dresses are floaty and cool in the summer heat but can be styled up so easily for a night out after work!
SUMMER DRESSES PERFECT FOR BRUNCH AND DAY DRINKING FUN
Our summer dresses aren't just for the working week of course! Our cute summery day dresses are also oh so perf for weekend fun! Whether it's a leisurely Sunday brunch or a day full of sitting in beer gardens in the sun, we've got the dress for you!
Pair the super sweet Larissa floral smock dress with a chunky boot like Tiff for the perf look for brunch with girls, and a Bloody Mary or two… If you are all about floral and loveee a pop of pink then you need the fabulous Sofia ditsy smock dress for your next bottomless brunch outfit. This mini dress is sooo flattering and looks beaut loose or styles nicely with a belt!
If you are wanting to slay the puff sleeve and gingham trend all in one dress, you have to wear the Delilah gingham smock dress; it's an absolute fave of team Boux, can so easily be dressed up or down, perfect for whether you're having a leisurely weekend or going out with your pals!
SUMMER GOING OUT DRESSES YOU'LL LOVE
The joy of going for a night out in summer is that you don't have to decide between freeeezing and the perf outfit! Summer is alllll about the going out dress; no need for tights just a sassy pair of shoes and a cute bag and you are ready to slaayyyy!
We just can't get over how fabulous our girls look in our new fave going out dresses! The bodycon mesh ruched design of these gorj dresses means they are the most flattering and comfy, completely perf for a night out - they will have you feeling your most fire!
Take inspo from Molly and Saffron in the Emily long sleeve ruched mini dress for a super chic dress for a summer eve dinner and drinks! If we're lucky enough to get on holiday this year, or if clubs ever reopen, we know we will be choosing the Aisha strappy ruched dress that Lakeisha looks so amazing in! Throw on an oversized jacket or blazer and this head-turning mini dress can so be dressed down for day drinks too!
We can't wait to see all the ways you style our dresses this summer for lots of fun! You can find out which underwear works best with which dress, or even just find more outfit inspo on The Avenue! Share all your fave looks with us over on Insta using #myboux!