THE BEST UNDERWEAR FOR EVERY DRESS
Is there anything more annoying than choosing a gorj new dress then it not looking just how you want because of your lingerie choice underneath? No! Well worry no more, with the launch of our dresses you're always going to find a new fave dress, plus we are here to guide you to which underwear is best for whichever dress you choose! Your new fave looks are incoming...
THE BEST BRAS FOR LOW-CUT AND PLUNGE DRESSES
This summer we are so ready to wear the sassy, plunge or low-cut dresses that have been hidden away in our wardrobes all lockdown. There are a few bra options that are perf for these styles of dresses…
The best bra for a low plunge dress is likely going to be one of our solution wear options, depending on just how low it plunges! For a super low-cut dress a bra might ruin the entire look, so nipple petals and boob tape could be the best option!
If you are slaying in a low-cut dress and want the support of a bra, whether it's the Emily long sleeved ruched mini dress for a night out dress or a floaty smock dress, we have some fabulous lingerie options for you! Our Mollie Plunge bra is a constant fave for a reason = the plunge design is perfect for any low-cut dress and is super flattering, giving you the right amount of support.
If you are looking for a bit more of a boost from your bra then you are going to LOVE our Piper balconette bra! The integrated boost gives just the right amount of push up so you can feel your most fabulous in whichever low-cut dress you choose!
THE BEST BRAS FOR STRAPLESS AND STRAPPY DRESSES
If you are embracing summer in a strappy dress or strapless dress, then you don't want bra straps running your outfit! Our strapless bras are always the best option for these styles of dresses. Whether you go for our strapless padded plunge bra, or the microfibre strapless bra, you will be super comfy and supported whilst looking fabulous! They are the perfect partner for the Aisha strappy ruched mini dress for a summer look you will look and feel fire in!!
THE BEST BRAS FOR LOW BACK AND BACKLESS DRESSES
Is there a more glam dress style than backless? We don't think so! Backless dresses are the sassiest summer dress whether you are out for dins on holiday or showing off your tan at brunch with the gals - backless dresses are always a winner!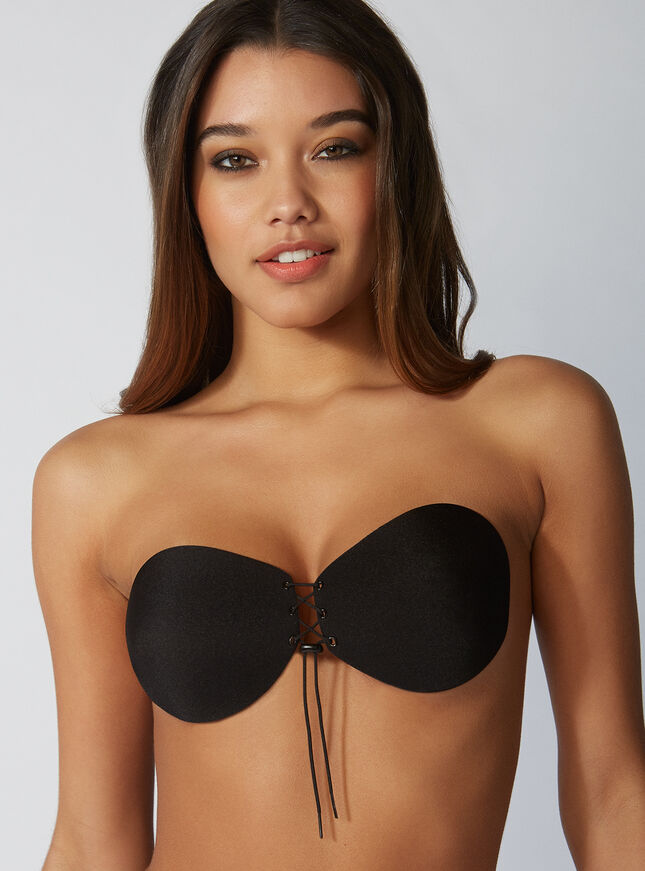 The one issue has always been not being able to wear a bra with them though! But now there are sooo many solutions available it's actually no issue at all! Stick on bras, boob tape and nipple petals are all fabulous alternative bra choices for backless dresses.
They give you the support and security of a bra without ruining your backless dress vibe! Our lace up stick on bras can even be adjusted to give the perf amount of lift and push up for you!
THE BEST UNDERWEAR FOR BODYCON DRESSES
Bodycon dresses are our ultimate fave all year round. Whatever the season or event, they ensure you are always gonna slay! The figure-hugging design of our Emily long sleeve dress and Aisha strappy dresses means that choosing the right underwear is key! To avoid annoying knicker lines, a good go-to is choosing one of our No VPL knicker styles!
THE BEST UNDERWEAR FOR SMOCK FLOATY DRESSES
With smock dresses you can basically choose whatever lingerie is your fave at the mo! Why not go for a gorj matching lingerie set to make you feel your sassiest. Pair the Saffron Pink smock shirt dress with the pretty Jodie plunge set in pink to make sure your underwear is matching your dress!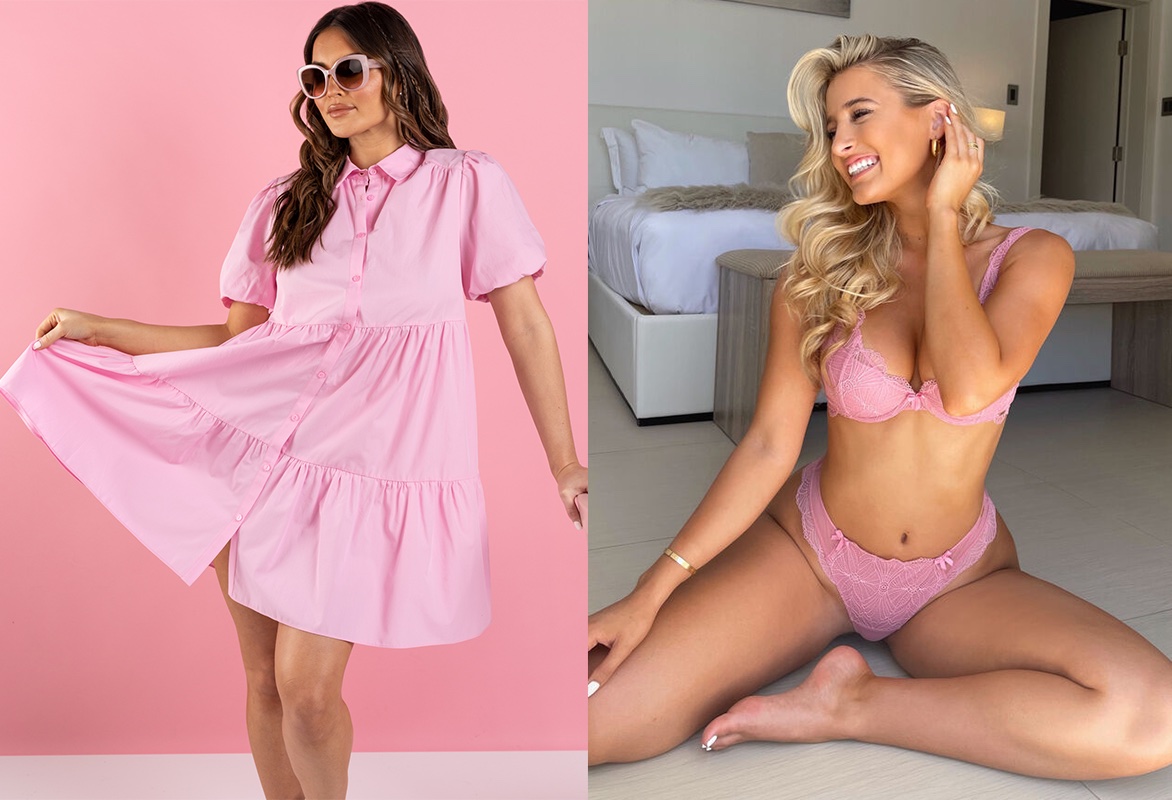 If a white dress for summer is more your thing, pair the Saffron smock dress in white with the fabulous Nettie longline set in white (your summer tan will be poppin!!).
We can't wait to see you looking fabulous in our new dresses, share you fave new looks with us and your fave matching lingerie for them with us over on Insta using #myboux !!