BOUX'S STOCKING FILLER GIFT GUIDE
No matter how old you are, stockings are a must at Christmas!! There is something so cute and fun about stocking filler presents, we just can't get enough!
Christmas gift buying is never easy, so this handy guide will give you some extra inspo for all your stocking filler buying needs! Whether it's presents for your mum, your friends, your daughter, a sister or presents for your girlfriend, Boux is here to help!
STOCKING FILLER IDEAS FOR A COSY QUEEN
Buying for someone who loves nothing more than to lounge around the house in her fave PJs? Then we have the PERFECT stocking filler pressies for you!
There are many great things about Pyjamas in a Bag, but the super cute bag they come in and their stocking-filler size is one of the best when on the hunt for stocking fillers.
Whether you are after some gorj Christmas pyjamas to put in her stocking or just a new set you know she is absolutely going to love, we have got you covered…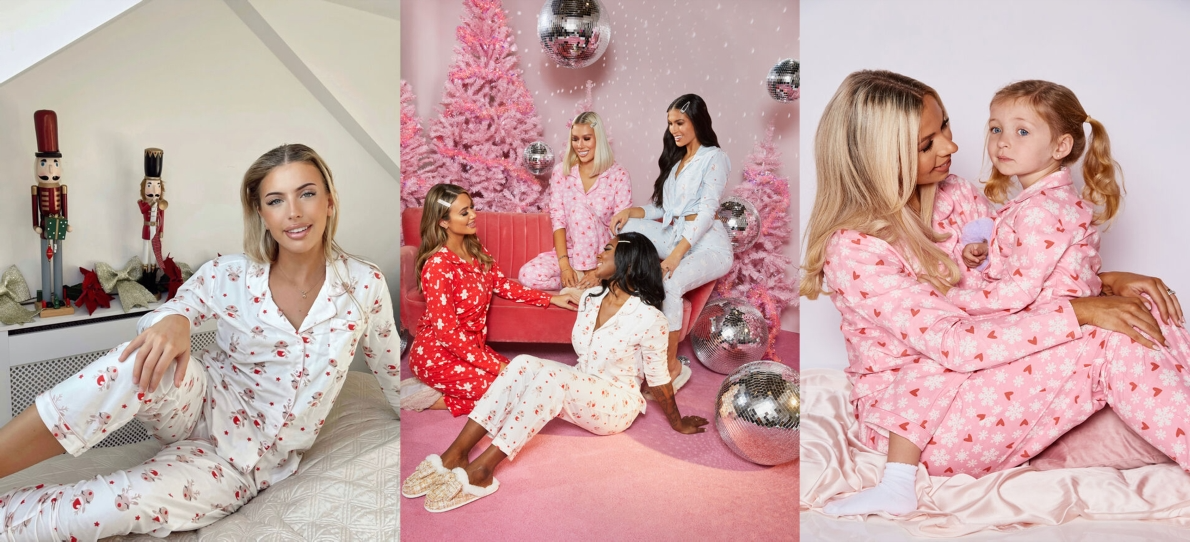 Festive pyjamas are a must, and these sets are perfect for having as a stocking filler!
Look how gorj all our girls look in these Christmas pyjamas, they are sure to brighten someone's Christmas morning when they pull them from their stockings!! Our mega fave set has to be the Reindeer pyjamas in a bag that Roma werks - you just can't get more Christmassy than these!
Another festive fave is the Gingerbread pyjamas in a bag! In a classic Christmas red with the cutest Xmas gingerbread men, they will make the perfect stocking filler pressie!
The great thing about our Christmas pyjamas in a bag this year is that you can find them in children's sizes too! So why not get your little one a pair of our Mini Snowflake Pjs in a bag and get yourself a full size set too!! The Christmas morning pics will be SO CUTE!!
If the Christmas-themed pyjamas have already been gifted on Christmas Eve, treat your cosy gal to an extra set in her stocking! Shorties in a bag are the perf stocking filler gift! Alexandra shows off the candy gingham check PJs, a super sweet set! Or if you still want to gift something red for Christmas, try the heart print PJs in a bag!
Do you know what makes the perfect partner to pyjamas? Fluffy socks and slippers! Now there is nothing cuter to include in your stocking than some socks in a bag! The super cute Reindeer socks in a bag are the best stocking fillers you will find, trust us!! We have so many fabulous fluffy slippers to choose from too - one of our faves have got to be the suedette mule slippers. So pretty and pink!
SEXY STOCKING FILLERS FOR YOUR GIRLFRIEND
If you are on the lookout for something special and sexy to include in your girlfriend's stocking, then you have come to the right place!!
Now you can't buy stocking fillers for your girlfriend without buying her some stockings!! We have such a luxe range of stockings and hold ups, you're sure to find something your girlfriend will love! Whether you want to treat her to some classic black stockings or the emerald or grape lace top stockings, she is going to love the stockings she finds in her stocking on Xmas morning!!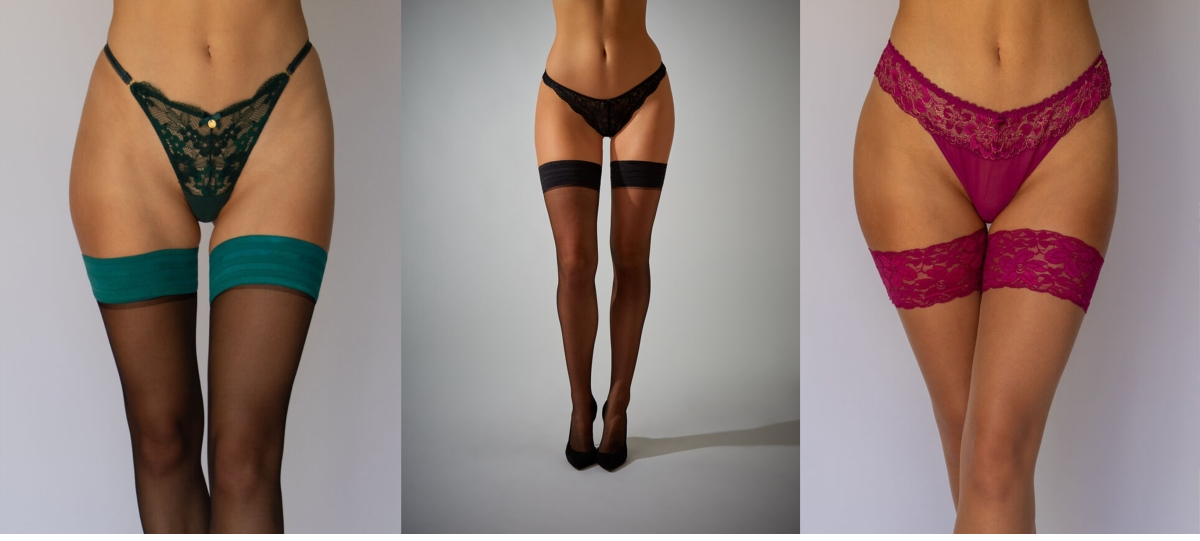 Another sexy stocking filler is a matching lingerie set! Your girlfriend will loveeee a matching set, everyone does! There are so many sexy lingerie pieces to choose from – if you're looking for some help with choosing the right bra style for your girlfriend, then our bra style guide will help you out!
For a reallllly sexy stocking filler, the Saffie balconette lingerie set is the perfect choice! Look how fire Olivia looks in it; it's the special kind of lingerie set your girlfriend will love for Christmas! If she prefers colourful lingerie, then surprise her with one of Liberty's faves, the Rafaella plunge set – it is so flattering and gorj!
SMALL STOCKING FILLER IDEAS
As well as beaut lingerie and cute christmas PJs every good stocking also needs some cute 'little bits' to open! And ofc we have those too!
The perfect stocking filler to go with some cute Christmas pyjamas has got be a luxe silk eyemask in a bag! Made from 100% luxury silk, it is sure to make for a dreaammmy night's sleep! Now, what stocking would be complete without some socks! Treat her to the cutest socks around with one of our three-packs of socks, useful and fabulous, the perf stocking filler! And finally, everyone always needs a little manicure set to hand, slip one into her stocking to make her Christmas morning!
Explore our whole Christmas gifting range to find the perfect gift for everyone! Stocking fillers are always fun, so we can't wait to see what you go for! Share your fave Xmas stocking filler pics with us over on Insta using #myboux to spread the festive cheer some more!!