INTRODUCING PARACHUTE CARGO PANTS

They're the new-in style that you'll dress up, dress down, lounge around and get active in. At Boux, we're so excited to have the parachute cargo pants in stock and ready to wear just as springtime hits.
Just why do we love them so? Not only are they ridiculously comfy, their versatility is ideal for tricky seasonal transitions. From perfect pairings with cosy loungewear, to easy breezy bodysuit looks for summer fun, and even working so well with lingerie tops, there are so many ways to wear these top-notch trousers.
So if you're already wondering how to style parachute pants, wonder no more…
WHAT ARE PARACHUTE PANTS?
Similar to cargo pants, parachute pants are a baggy, loose-fit trouser that look amazing in a myriad of colours and fabrics. With a drawstring waist and ankles, they have less of the military feel of a cargo pant - and we think they look best in simple black or white, paired with your fave fitted top for a super chic look all year long!
ARE PARACHUTE PANTS IN STYLE?
If latest Insta, TikTok and fashion week runway trends are anything to go by, then the answer is a resounding YES.
With halter neck bodycon, platform sandals and all things velvet also making a clear comeback, the Y2K is having a well-deserved 2023 moment. And we're totally here for it. You are, too, apparently, with Google Trends data showing a mega surge in parachute pants searches since summer '22: A whopping increase of 455%, to be precise!
And frankly, if this practical pant is good enough for the likes of Olivia Dean and Bella Hadid, we're on board.
HOW TO STYLE PARACHUTE PANTS?
Versatility is key for 2023 dressing. Especially living in the UK, where temperatures can be somewhat unpredictable! We get it: You need to be able to layer up, strip back, go casual or classy at a moment's notice. And with the parachute pant, you can do just that. We've got them in both black and white - and both look incredible with basic brights and more muted tones. Your soon-to-be spring/summer staples? We know so.
Check out our styling guide, whichever your colour preference - or go bold and get both!
WHAT TO WEAR WITH BLACK PARACHUTE PANTS?
Sometimes, you've got to love a matchy-matchy style and with the black parachute pants, the Halterneck seamless top in black serves up exactly that. Soft ribbed and seamless material hugs your skin in the best possible way, whilst gold hardware details and just the right amount of midriff provide that Y2K wildchild vibe.
If bold contrasts are more your bag, it's the new-in Ribbed seamless boob tube you need! Grab it in our signature stone shade and enjoy this one as underwear as outerwear.
Prefer a little extra coverage? Both a statement and an essential, the Seamless body in cream makes a sleek partner to your parachute pants. A fitted style hugs your figure perfectly, whilst its double lining ensures the ultimate comfort - so you can rock the look in absolute confidence.
The parachute pant easily lends itself to a racier lingerie look too, nailing the Y2K and corset lingerie trend all in one outfit! We think the black pair looks amazing with the Amelie longline bra. Rosebud embroidery and bow detailing = flirty, girl-next-door vibes, done. And if you're not quite daring to bare, pair it with a cute tie-up shirt and add a little '90s style to your Y2K wear.
Sometimes, life just calls for casual, right? And that's what you'll get with the Boux lounge cropped hoodie. Candy pink keeps things reminiscent of the Britney / Xtina heyday, whilst its soft brushed fabric and lightweight material feel oh-so-sweet for the spring months.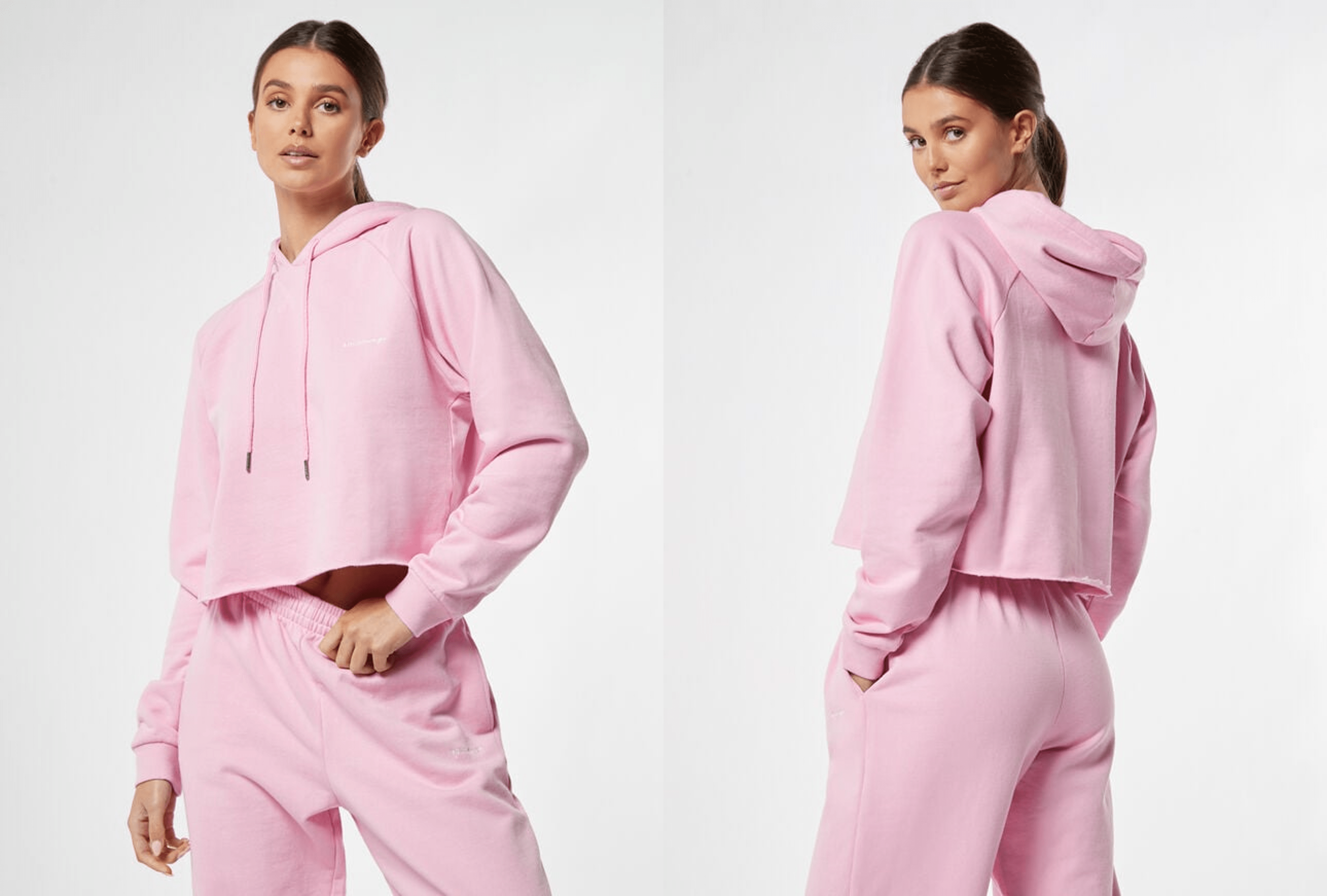 HOW TO STYLE WHITE PARACHUTE PANTS?
Ideal for those lighter, brighter days, the White parachute pants will see you through beach days, summer strolls and all-night fiestas. But what to wear them with?
Our bright, teal blue hue suits every skin tone and hair colour and on hot summer days, totally pops against the white pants. Try the Halterneck seamless top in teal for a start. Perfect for every day or evening wear, it's a look that'll have you sure to stand out - whether for festival fun times or low key lounging.

And guess what? That Ribbed seamless boob tube is waiting for you in teal, too. This time, grab the Ribbed seamless thong to match, and style so it's peeking over the low rise waistband, thongs on show are IN…its summery colour and soft-stretch material make this set great for a garden sunbathing sesh.
Love your brights, and fancy a little fuschia this season? The Ribbed seamless lounge bralette comes in neon pink and features Boux's latest lounge bralette shape; a flattering scoop neckline AND back means you'll feel uber snug and sexy all at the same time. Another bold shade that will contrast beautifully with your white parachute pant; get ready for the onslaught of compliments!
Or, tone it down with another new-in: The Boux lounge tank top, in candy pink this time. A racerback design and elasticated hem make this one flirty and flexible - perfect for those active days, but undoubtedly lovely to lounge in, too.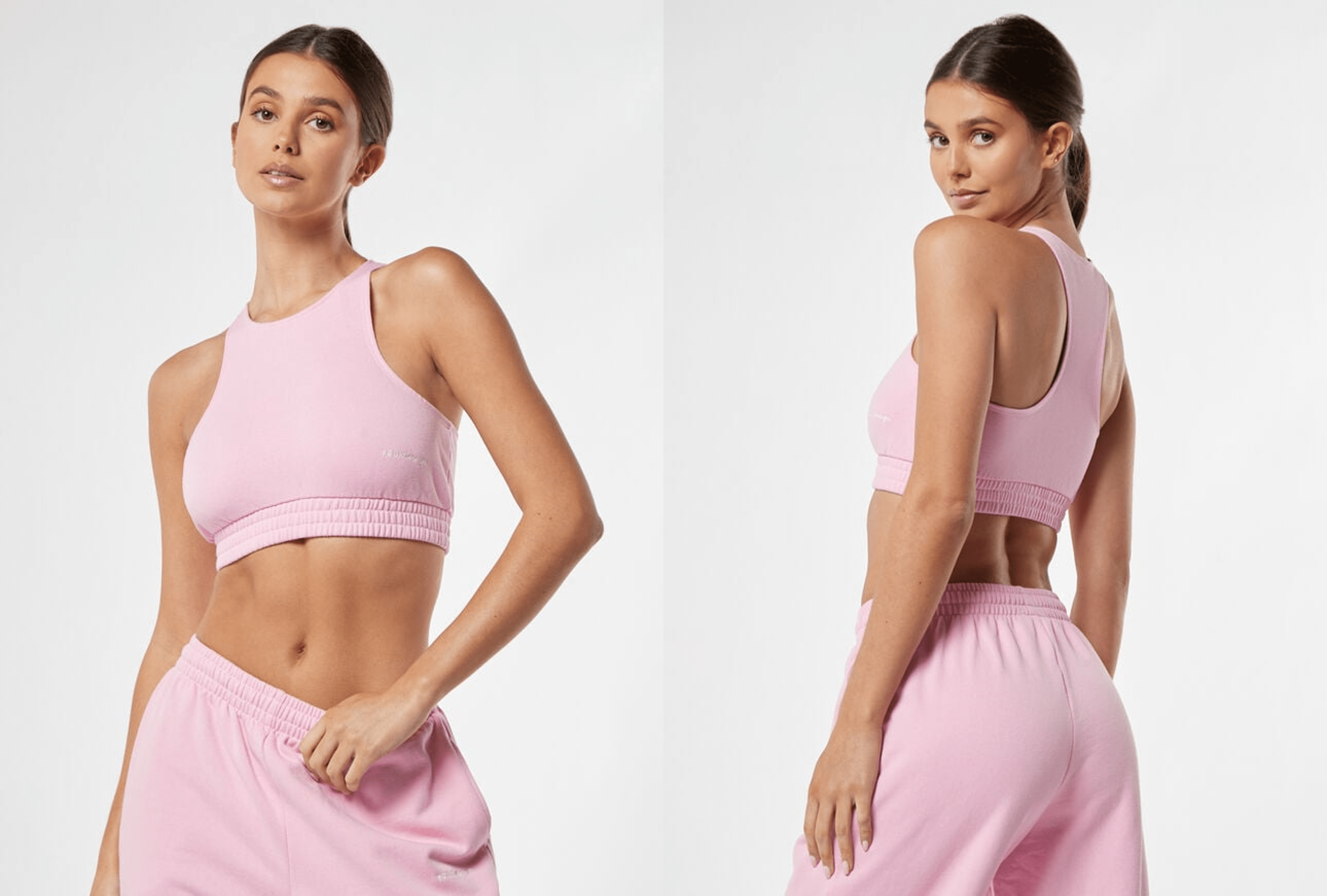 Are you way ahead of the curve? Show us your perfect parachute pant looks on Insta using #myboux !