THE BEST BRAS FOR GOING OUT OUTFITS, WEDDING GUEST OUTFITS & BEYOND
Okay, there's no 'best-dressed' award at your mate's wedding next month, but you know your 'fit is first rate, and there's no way you're ruining your look with an ill-fitting or bothersome bra strap scenario!
The getting-ready gathering is such a huge part of the fun at any event; from festival frolicking through to wedding season and those sparkly Christmas 'dos. And having the right underwear will only serve to boost your confidence, from pre-bubbles and make-up sharing sessions with the girls, until the lights go on at the end of the night. We hear you already…"Tell us Boux! What bra is really best for a backless dress?!"
From push up, to strapless, and all the prettiest plunge bras inbetween, we've asked the questions for you - and naturally, we have the answers. So whether it's bras for low cut tops or the ideal bra for a v-neck dress, you'll have things covered (or perfectly exposed!) all season long.
THE PERFECT BRAS FOR SQUARE NECKLINES
Have no doubt: The most beautiful bras for square necklines start with the balconette bra.
And summer means lighter, brighter colours, so we're serving up all the pale pastels in this range. Exceptionally pretty in a white mix, we think the Briar balconette bra looks just incredible with all your square-neck styles. Our fave pairing would have to be with a little something sheer; after all, why shouldn't you show off a little of that stunning floral embroidery and spot mesh detailing? Feminine, flirty and romantic, done right.
Alternatively, the Leah balconette bra serves up minimal chic for the perfect bust boost, whilst staying subtle underneath your milkmaid-style midi! It's an all-day, everyday vibe with this beauty, which features super soft inner padding for the most comfortable of fits.
And sticking with summer feels - but with a tasty twist - don't miss the Angelica balconette bra in bubblegum pink! Cheeky colouring, a sexy unpadded bra style with underband and strap frills bringing a little extra 'pop' to this beautiful bra. Let that scooped neckline do its thing under all your square neckline niceness - and if it happens to peek out just a tad, well, would that really be so bad?!
BEST BRAS FOR LOW CUT DRESSES OR TOPS
Plunging, or v-neck, styles are the ultimate in haute-glamour heaven and we're all about styling these statement outfits just right.
It's definitely a job for a classic plunge, so enter the Mollie plunge bra. This bestseller's additional push up bra power, combined with floral embroidery and scalloped edging makes her extra special. Add availability in no less than 11 different shades, and she's ready to pair with any of those super plunging, low-cut occasion dresses just waiting to be wined and dined by you this summer!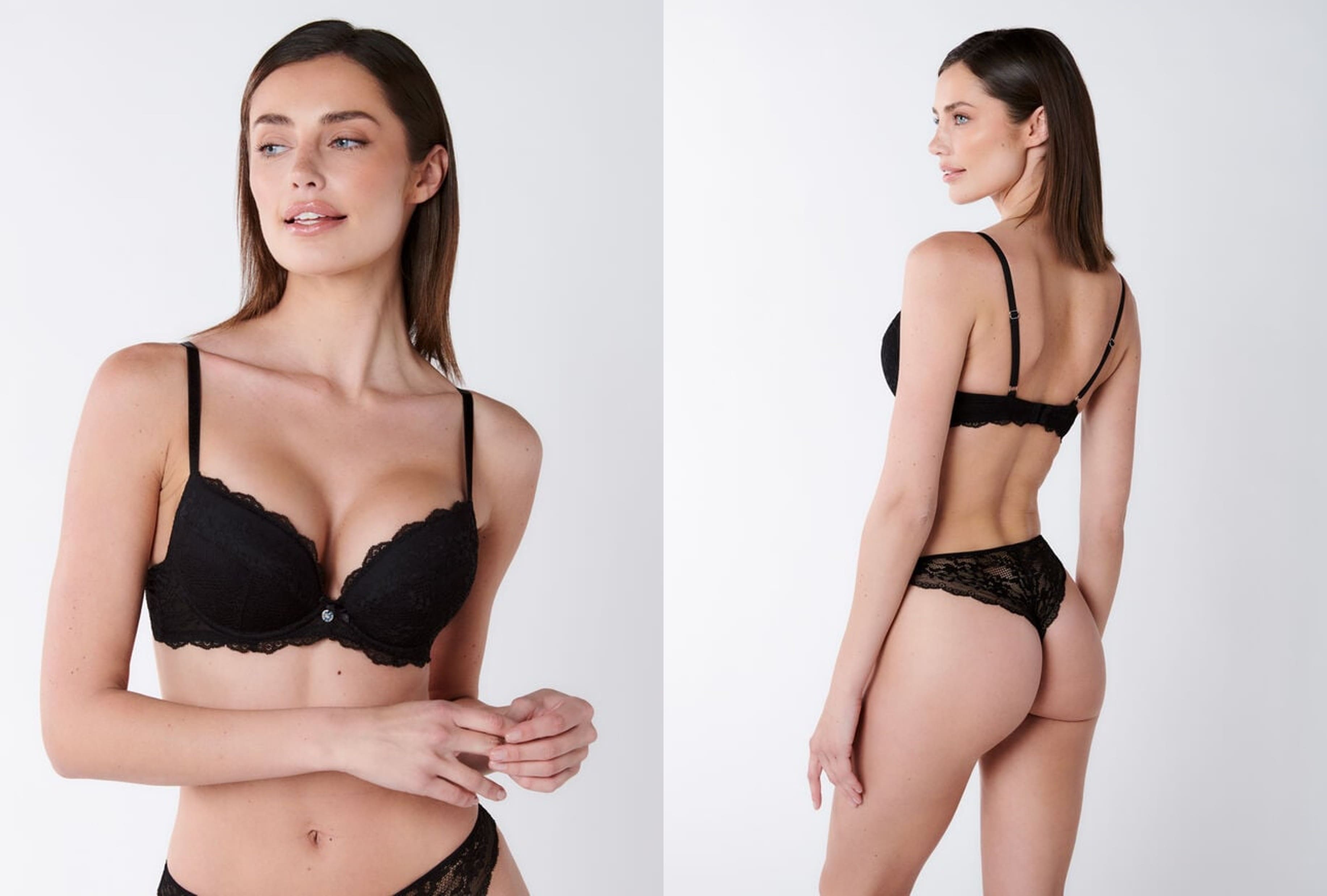 For the feistiest of fashionistas, the Aaliyah plunge push up bra brings all that you want in a perfect plunge, and then tops it with eye-catching contrast lining. One that'll work as hard for you in the boudoir post-date night as she does keeping that 'fit together for a little pre-dinner flirting!
And if you're rocking a top or dress that plunges lower than low, you won't want to miss Boux's latest range of bra solutions. Going braless? Good for you. Just don't forget the Silicone nipple covers. Stick on for smooth, soft comfort - then forget they're even there!
THE BRAS TO WEAR FOR BACKLESS & LOW BACK DRESSES AND TOPS
A backless moment is arresting, sophisticated and a little naughty all at once - and we're here for that kind of drama. Just make sure there's no underband bringing things below par in the style stakes. Here's how:
For our smaller-busted belles, the Stick and clip bra is the one. Barely there, yet just enough to create a streamlined silhouette, this one is the ideal companion for that backless halter maxi you've been waiting to wear all year! Available in both nude and black, grab both and alternate through the seasons. You'll never wonder what to wear under that backless number, ever ever again.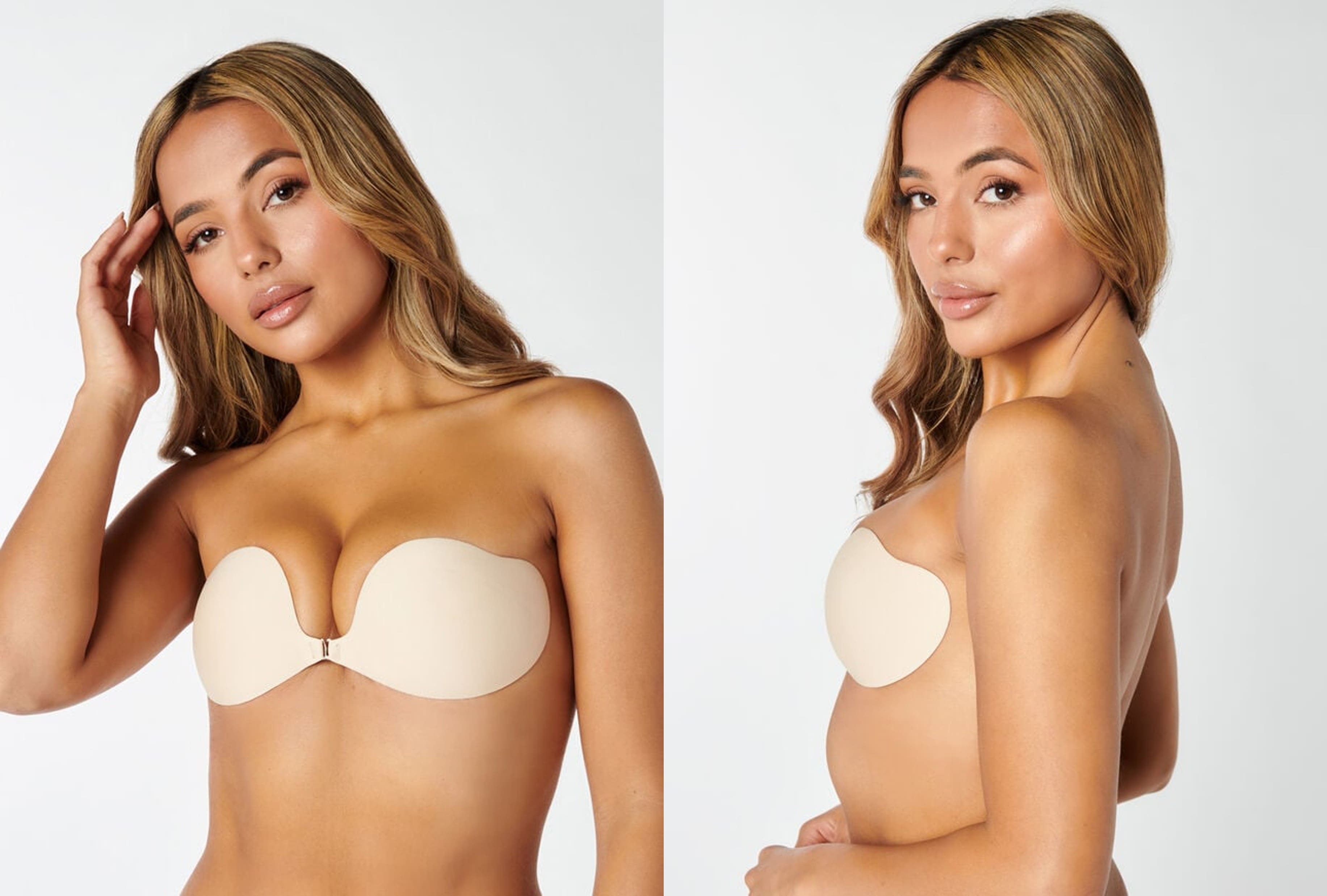 But if you're hooked on your best bra's unwavering support, then the Low back converter will fit the bill for a backless adventure. It's all too easy; attach the hook and eye of your bra to the converter, bring the strap around your waist, right back to the hook and eye, and wow! How low can you go?
WHAT TO WEAR WITH RACER BACK AND TANK TOP STYLES
A timeless and fun fit, a racer back or tank top always looks strong, sporty and super sexy.
For styles that are uber fitted, head for the Backless and strapless push up bra. Silicone gel adhesive wings feel great against the skin, and the cleverly separated wire front makes for the perfect fit. It's available in nude too, so will look amazing under even the most unforgiving of neutrals and whites.
The Strapless plunge push up bra makes an excellent choice here, too, especially if a back band works well for you, but you need to ditch the straps for the day!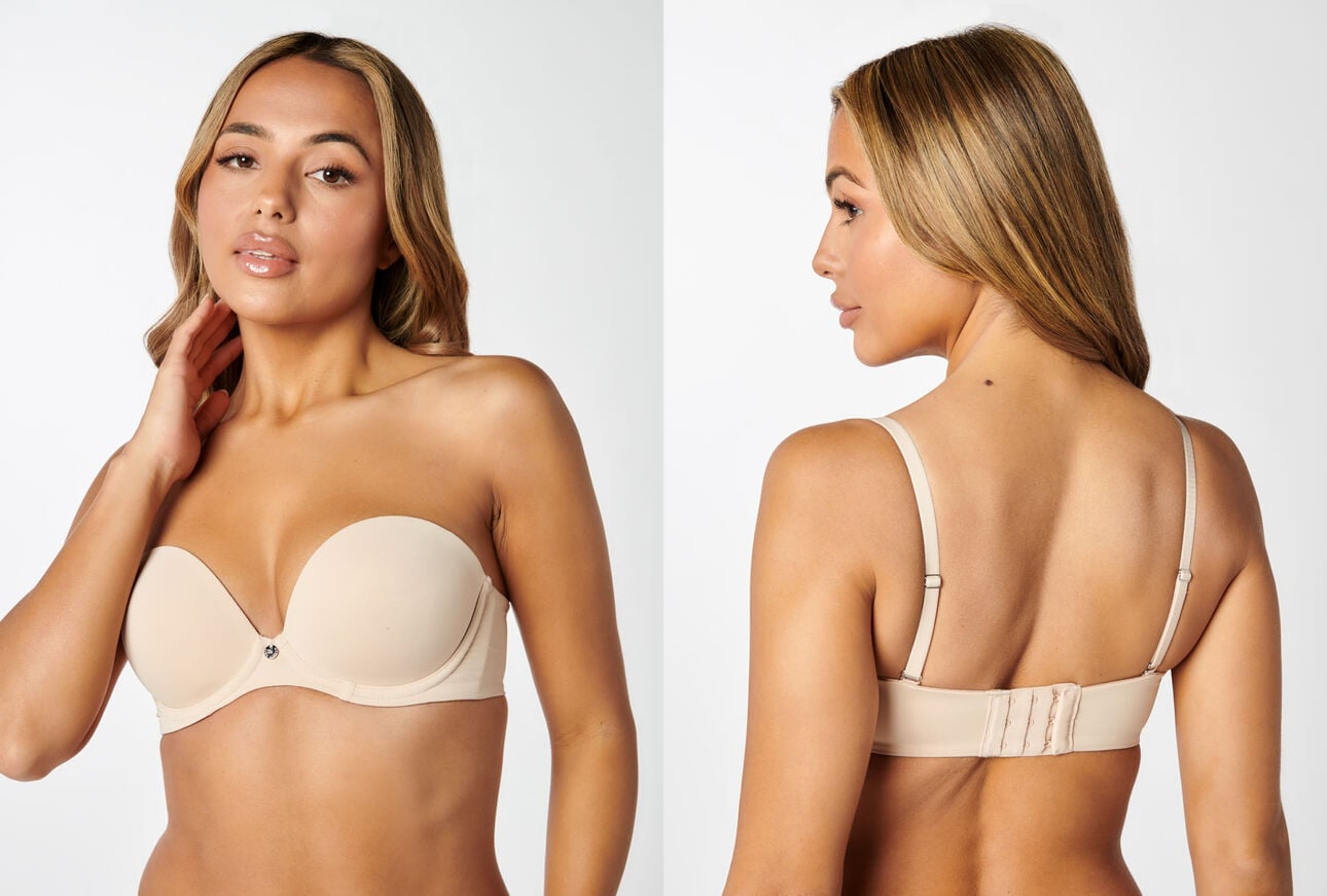 A perfect choice for our demoiselles who wear up to a DD cup; and if you're bringing a little extra up top, go for the Microfibre strapless bra instead. Padded, in soft microfibre material and here in 3 staple shades, this one's designed up to a gorgeous G-cup, so more of you can enjoy all of its luxe yet loving feels!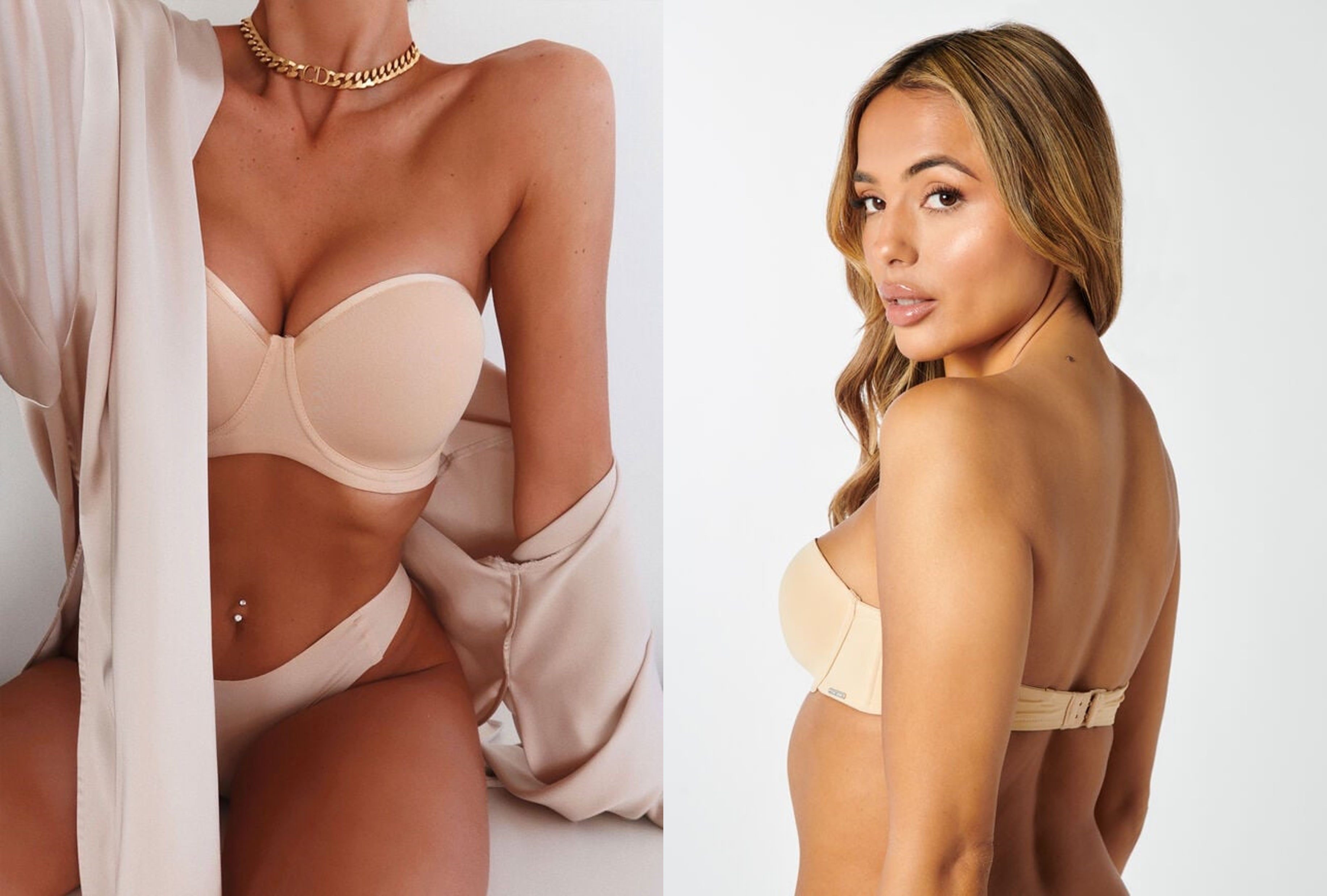 Party season bras - which are your faves, and what are your sexiest summer outfit tricks? Share with us on Insta using #myboux !