THE BEST UNDERWEAR FOR WORK!
We're here to help you get back to business, in the sharpest, chicest way.
Choosing the right underwear for work, whether it's running from meeting to meeting or a day of calls at the office you've got in store, is key to productive and happy days.
Your lingerie letting you confidently breeze through the workday (we're talking comfy bras, seamless pants and general boss-level lushness)? Then there's very little to stop you reaching to the highest heights to achieve your goals.
It's time to make meetings more board-level, less bored - and this new collection of office ready bras (and much, much more) will prove your best-ever assistant in finding the very best underwear for work. Ready to deep dive? Us too.
USING LINGERIE TO POWER DRESS AT WORK
Power dressing – it's not all matching suits and killer heels. Sometimes, the most powerful touches aren't all that obvious, anyway.
Sharpen up your edge at work with a few of these matching lingerie sets under your fave 'fits:
It's time to feel like a boss in the Aliyah plunge lingerie set - whether you're all about the pink aesthetic or mean business in black - there is an Aliyah set for you. The plunge bra style will make you feel 10/10 and ready to dominate the day. Pair it with the matching knickers for the ultimate confidence boosting set!
Push (up) for the promotion that you want, feel powerful and confident in the Harlow longline push up bra. Autumnal emerald and gorgeous corsetry combine for an opulent feel under any of your (darker-coloured) office attire. The Harlow tanga briefs are a shape that work with any skirt or trouser combo and come 6pm, you can ditch the shirt, don the chicest blazer, and let this diamanté-clad set work its true magic!
Striking that playful vs. professional balance is key for work health and happiness – and bringing this energy to a tee is the Piper balconette bra. A classic, padded balconette bra with a beautiful sweetheart neckline, we love the midnight blue for a sexy but sensible hue…but with 11 other shades to choose from, we're putting out a PSA that Piper is most definitely a pick of the month!
Keen to make your colleagues green with envy? We're going for green (again) with the Priyah plunge bra in emerald. Cutaway cups give an amazing, moulded fit so you feel streamlined throughout all office hours; even more so with the matching Priyah briefs. And even better, gold hardware and extra strapping bring the luxury details. Why? Because feeling capable and sexy just for yourself, is your secret superpower, whatever your line of work.
THE BEST COMFY BRAS & KNICKERS FOR A FULL DAY AT WORK
The key to success when choosing work underwear? Stick with three simple rules:
- Make sure it fits like a dream (Our bra size guide can help you here)
- Opt for breathable fabrics
- Keep everyday colourways high on your agenda
Our designers most definitely got the memo – ensure you do too, with our top 10 comfy office bra combos this season:
1. The Ribbed seamless lounge matching set is a sales pitch staple to start off with. Soft ribbed fabric feels oh-so-wearable and this set, in white, is a safe bet under any outfit. So whether it's a crisp shirt or a broderie blouse you're rocking for that big meeting, the only thing that'll stand out is your skill and charm.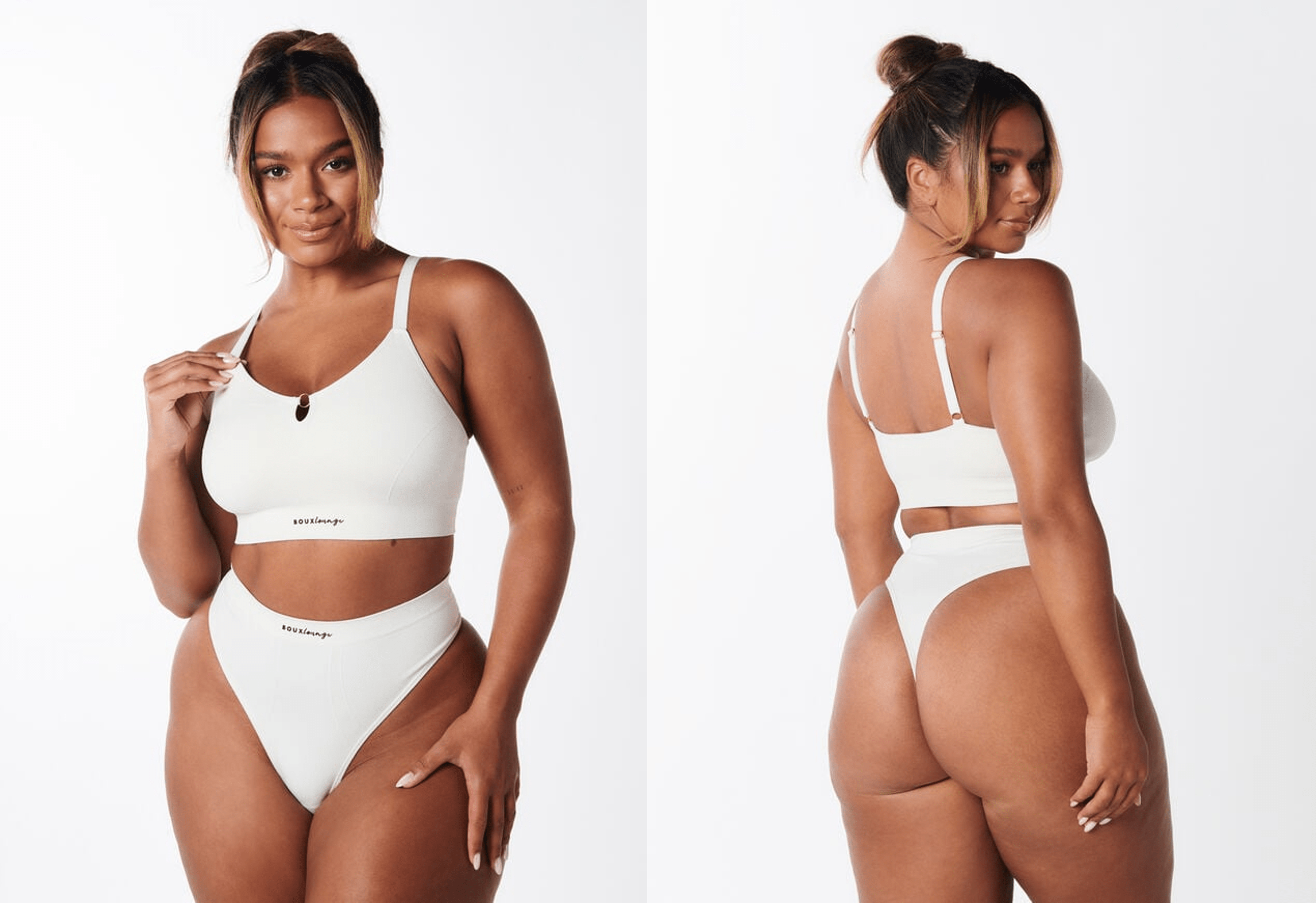 2. Want a teeny bit more detail? Opt for the Ribbed seamless heart embroidered matching set. All the same stretch and support – only this time, in a blush pink featuring a subtle heart print all over. Cute, comfy, and totally appropriate for post-office drinks with your office crush, too…
3. For the ultimate in power dressing for comfort, the Full support lounge bra is perfect for the role. Moulded, unwired cups bring a perfect balance of lift and luxe, so you'll feel streamlined and (office-appropriate) sexy, whether it's a V-neck or a turtleneck you team it with. As autumn hits, go back to black in this one, and ensure maximum wear with your cooler-weather wardrobe
4. Good business needs good investment too though, right? So treat yourself to the lighter hues in good time for spring too – we adore the Blush version here at Boux! And before we forget, this range goes right up to a G-cup, too. No more worries about double-boob, sagging or pinching for us, thank you.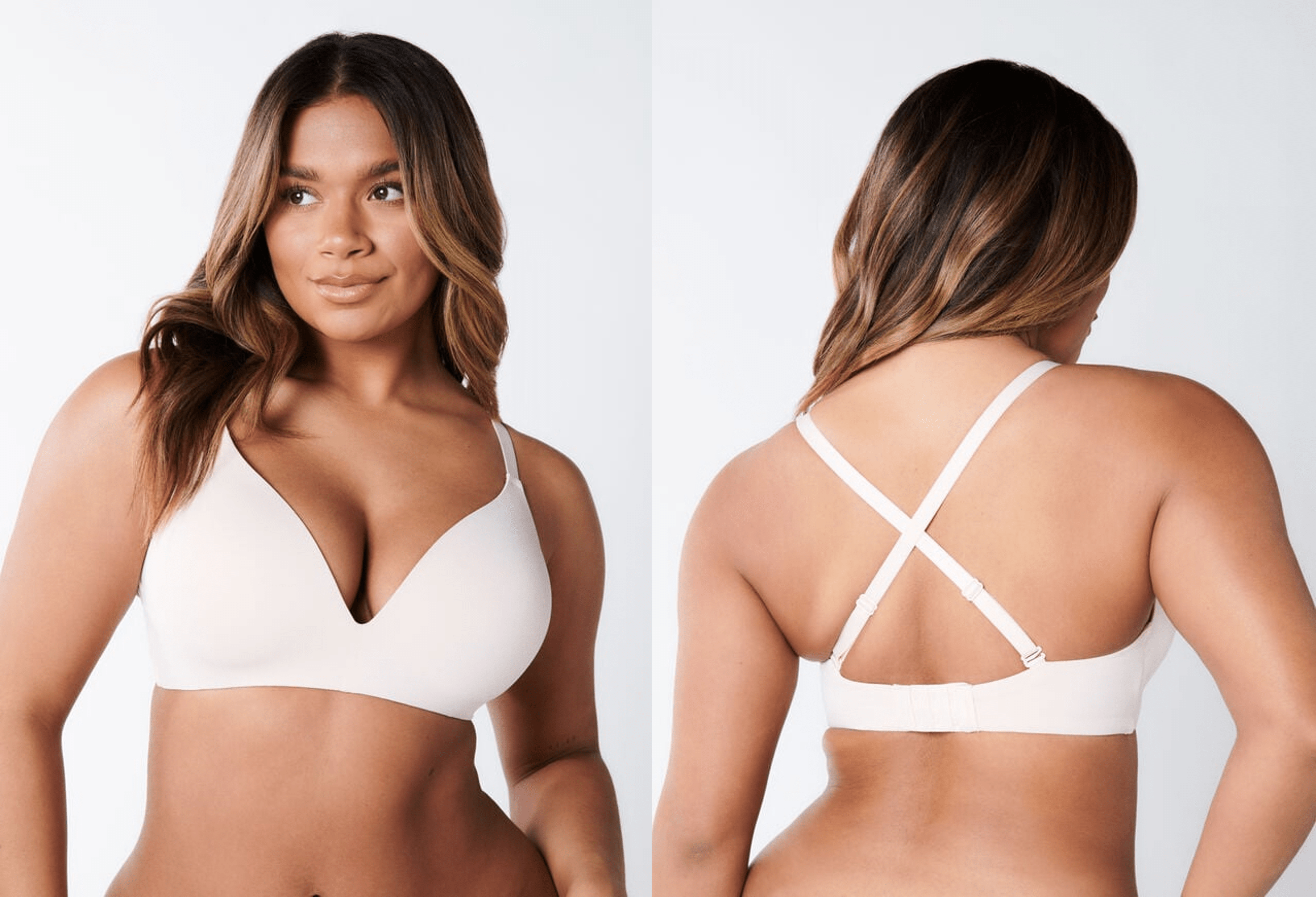 5. More pink perfection (it's just so practical under your paler pieces, okay?) can be found with the Chevron ribbed seamless bralette. With slimmer cami straps and a seamless style as standard, you can be sure that this one won't show up announced under your perfectly curated, C-suit look.
6. For our smaller-chested sweethearts, the everyday essential Lounge bra should hit your brief very well. With all the design genius we need in our work week lingerie, microfibre fabric and zero boning keep us focused and fierce all day long. This one even has optional cross-back straps, so you can go from conf call to cocktails in an instant.
7. Maximise that multiway wearability, with the Microfibre strapless bra. Yes, microfibre is having a moment. Why? It's lightweight, moisture-wicking and much less prone to wrinkling and shrinking, compared to cotton. Need we say more?
8. If you haven't already, you'll want one of the classic T shirt bras too – soft inner lining and a soft seal hook? What more could you ask for? Oh, just that it's available in 5 colours, too. Done. One for every working day!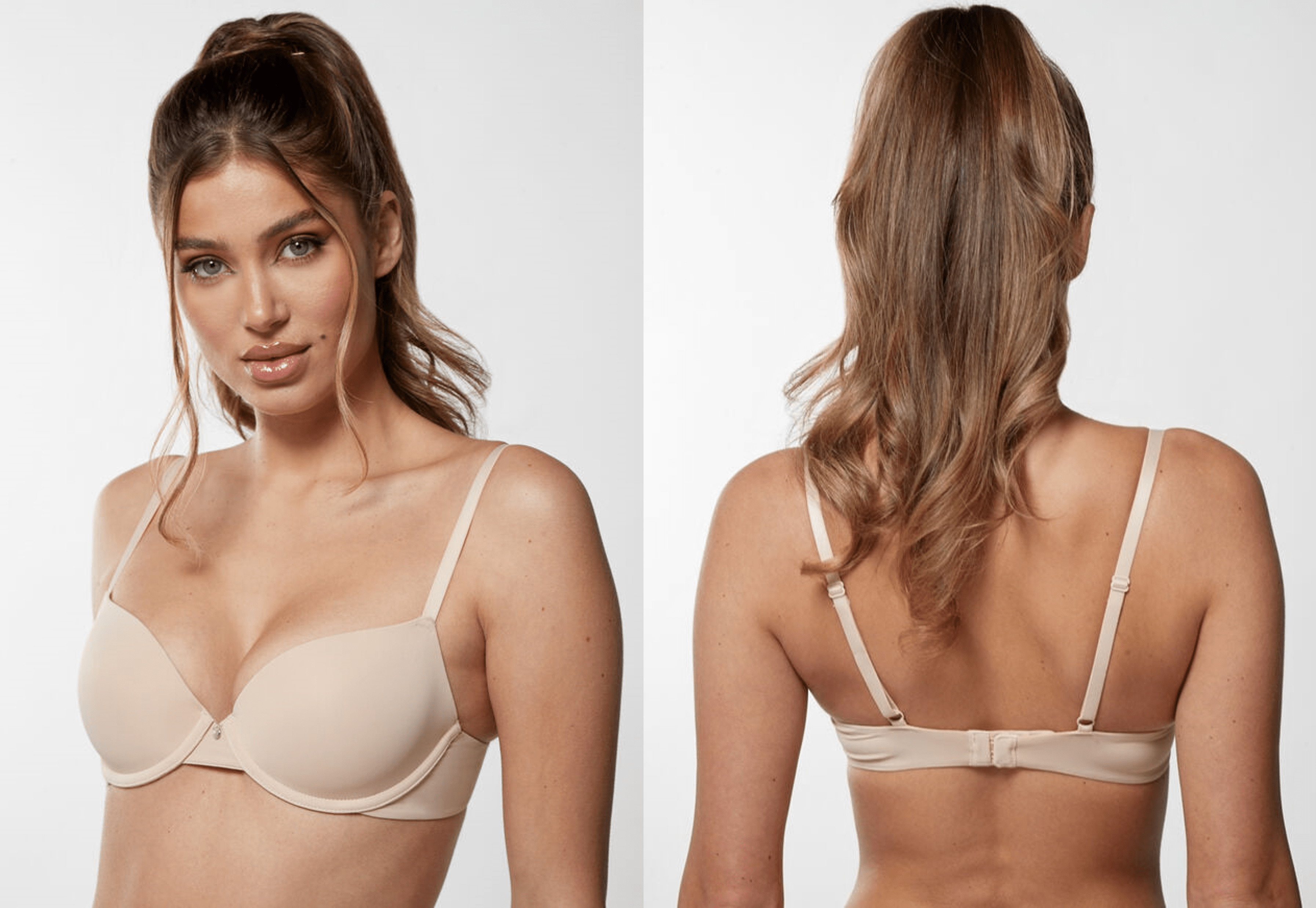 9. The Bonded high waist thong is a workwear essential that works wonders, whether you're sporting leggings for those no-commute mornings or working figure hugging fabrics for the win.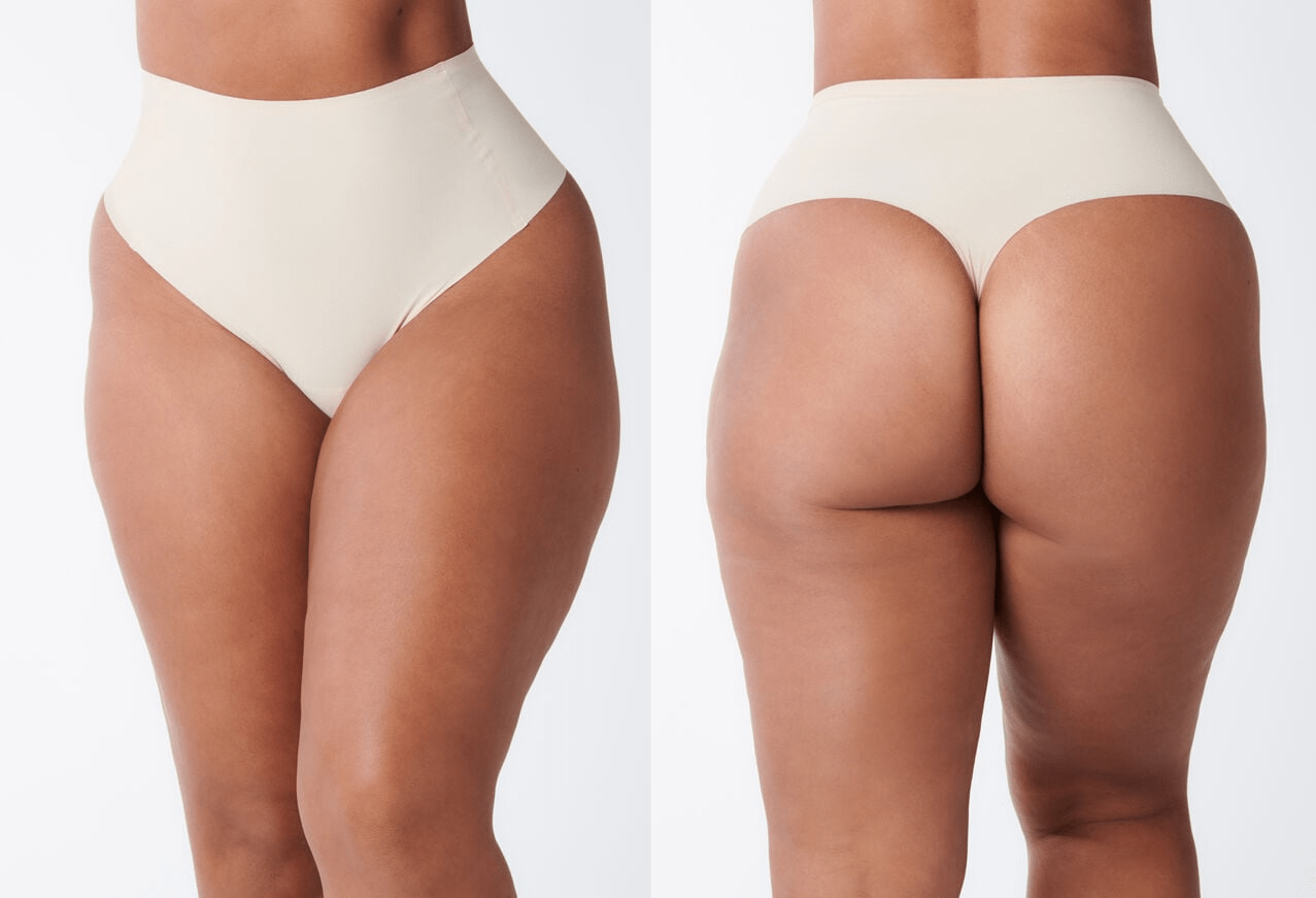 10. And, finally…because you couldn't possibly grab only one of these – get the Bonded high waist thong in black too – and live your best high-waisted knicker, no-VPL life all week long.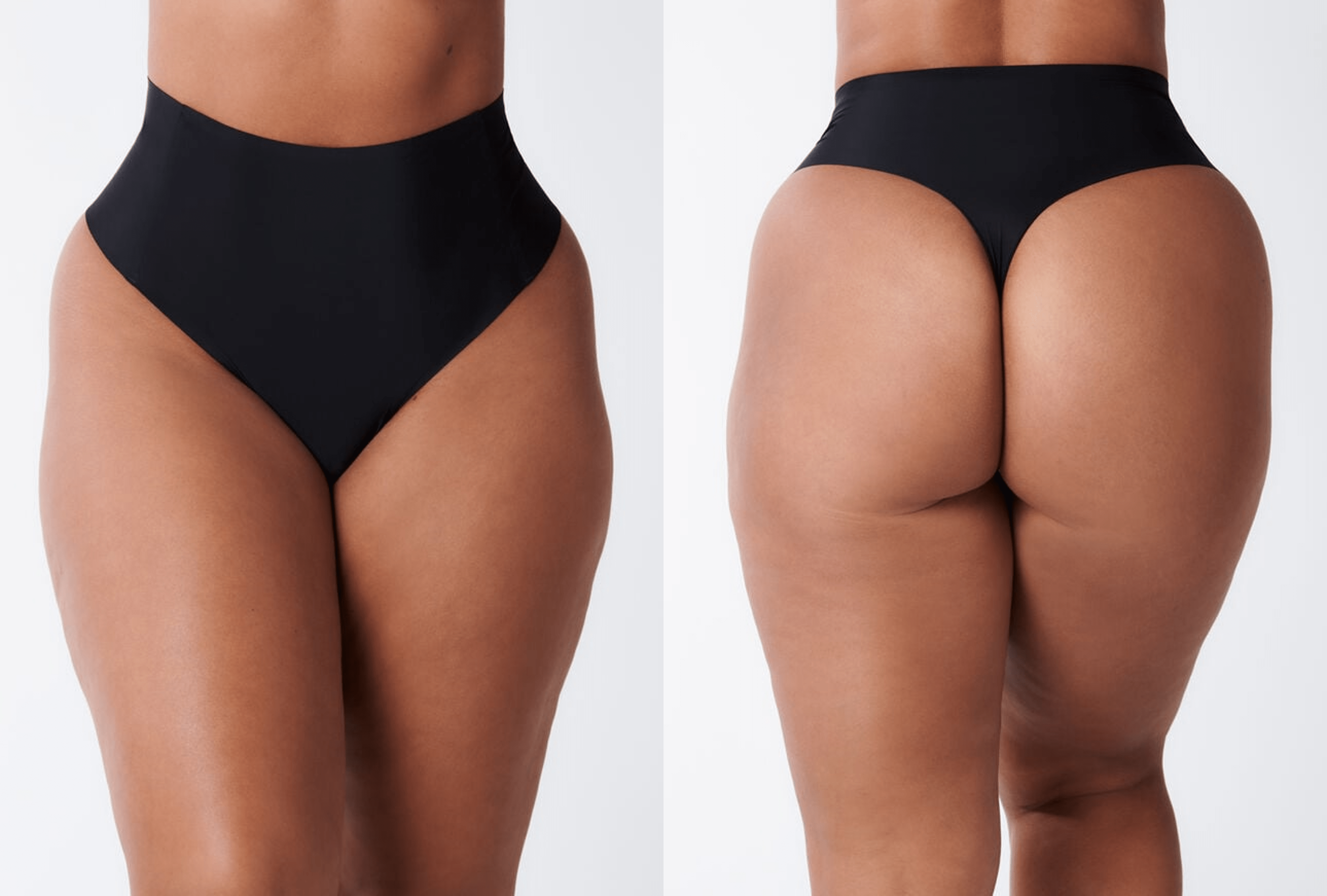 Got your go-to sets for work ready to roll? Share your play vs. pro looks with us on Insta using #myboux !