THE SEXIEST UNI TOWNS IN THE UK
The time has come to return to or start at uni! It is going to be freshers week for everyone, and after a year of living back home, online lectures and no nights out we are sure everyone is mega excited to get back to the fun and freedom that going away to uni brings.
We know there are lists of which unis have the best nightlife, and which have the worst shopping habits. But us being Boux Avenue, we wanted to know which Uni City is buying the most sexy lingerie…
WHERE ARE STUDENTS BUYING THE MOST SEXY LINGERIE?
We did some digging, looking at which cities used their student discount the most over the past three years, so we can see which uni city is loving buying Boux the most! Ofc this may be you gals buying some cute and cosy PJ's and dressing gowns, or loungewear to head to lectures in. So to get our list of the sexiest uni towns below we looked at which towns and cities have spent the most on our sexy lingerie and suspenders collections using student discount!
Surprise, surprise London takes the top spot. With a total of 40 unis within London though, there is no surprise we see such a big % of students spending on Boux's sexy lingerie!
You Southern uni gals know how to treat yo'selves! Fellow London resident Anna shows us how to dress up the Maybelle longline for those boujie London nights out!
We don't want to stoke any university rivalries, but sorry, Edinburgh - looks like Glasgow Uni is sexier based on our data, as they take 2nd position in our list of unis spending on sexy lingerie with Edinburgh at #5! Maybe our gal Shannon Singh has been influencing her fellow Scot gals into spending on sexy lingerie to feel fabulous in! Just look how gorj she looks in the Maybelle bodysuit!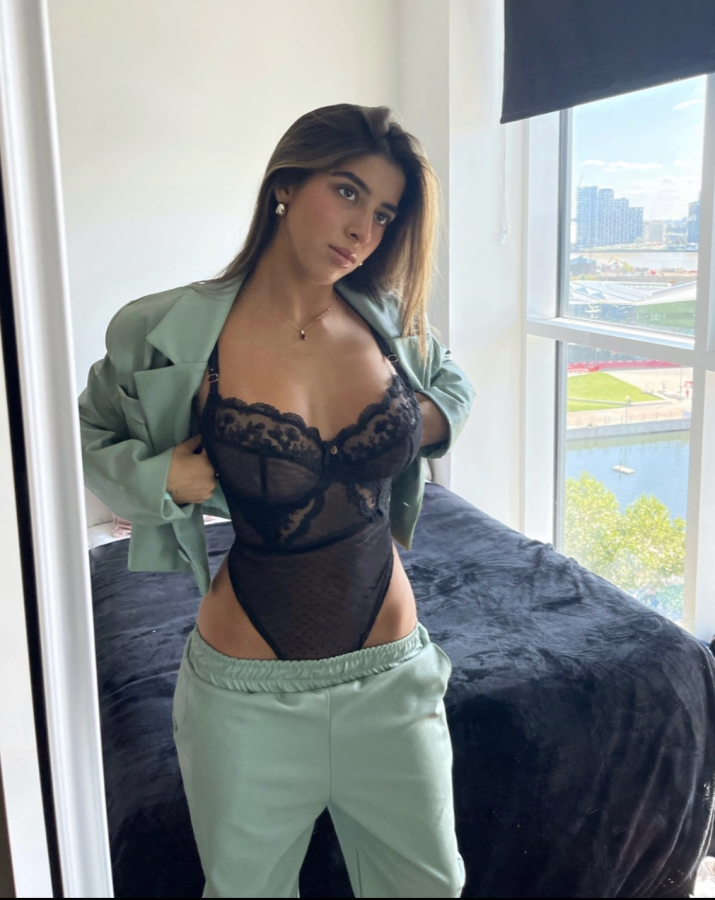 We can see seven Northern cities dominating against just three Southern cities! Looking at our list, one thing we can conclude is that the North loves sexy lingerie far more than the south!! Guess that means we can say that Northern universities are the sexier choice... sorry Southern uni gals, your sexy lingerie drawers are falling behind the Northerners!
The students in the North West specifically are loving their sexy lingerie. Manchester and Liverpool rank 5th and 6th in terms of students buying sexy bras, bodysuits, and knickers.
Some of our fave gals reside in these two cities, even though they aren't students they do also werk their Boux lingerie! Mix up your sexy lingerie drawer with a bit of pink like Paige in the Rowena longline bra! Or take inspo from gorj gal Molly Smith in the Maybelle plunge bra!
We couldn't not give a shout out to students in Hull though! It may not be thought of as the sexiest of uni towns by most, but clearly you gals up in Hull don't let that stop you treating yourselves to sexy lingerie! Making Hull sexier one Boux purchase at a time it seems! Maybe Hull students are all rocking full lingerie sets like our girl Geo in the Stephanie longline set more than you might think – true inspirations!
One thing we do know is that whatever uni you are at you are always going to look and feel fabulous AND sexy when you're wearing Boux! Share your sexy looks with us over on Insta using #myboux - we can't wait to see!