From mid-summer siestas to sunset slumbers, finding the perfect pyjamas is key for the hottest season! You may be forgiven for thinking that pyjamas are a winter treat, however with the temperatures rising, cool and stylish pyjamas are a summer essential. From lightweight fabrics, to cute shapes… Here's the styles you don't want to miss.
Earn your Sleepwear Stripes
Simple and comfortable, the Stripe waffle tee and shorts set is a must! The ideal pyjamas to wear whether lounging around the house or heading to bed. The elasticated waistband gives the shorts a fun loungewear vibe, whilst the lettuce detail hem adds a feminine touch. Choose from a mint green or blush pink stripes, and style as desired.
Keep your Cool in Cotton
Perfect for warm sunny days and beautiful evening sunsets, the Cotton broderie cami set will revamp your summer wardrobe. Made from 100% cotton, these pyjamas will help you stay cool on those hot summer nights, whilst injecting a pop of colour in pastel yellow or mint green. The broderie detailing with button front fastening to the cami, add pretty prairie vibes with a modern twist.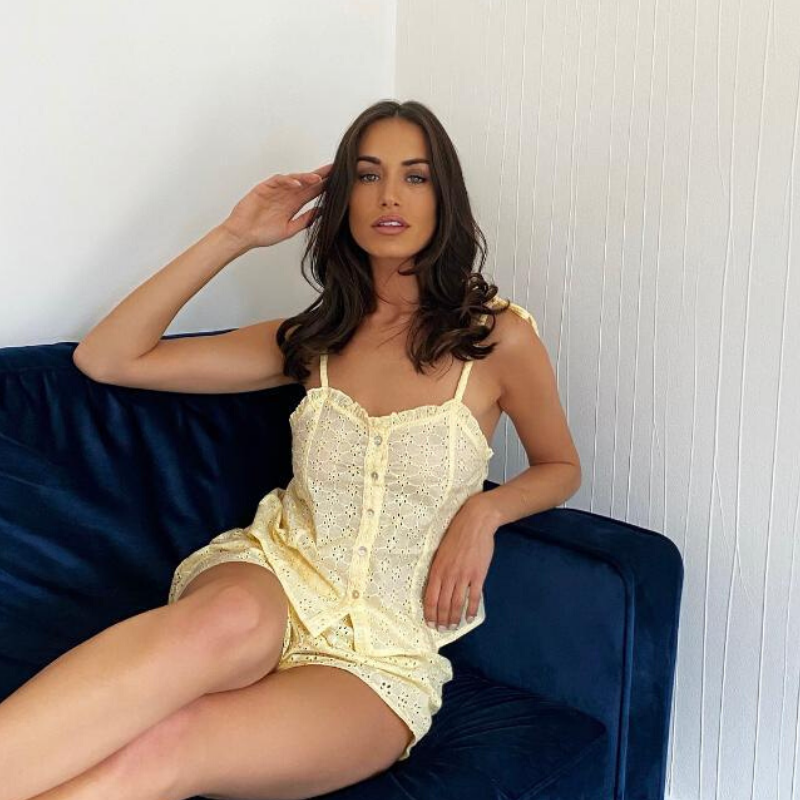 Pamper Session PJs
Choosing the perfect PJs for at-home pamper sessions is key, especially when Selfcare Sunday rolls around! Preen and pamper in the Reverse heart pyjama set with fun heart pattern and low-key styling, with comfortable vest top and frill detailing shorts. Jump out of the shower and straight into this must-have summer PJ set, which will leave you wishing everyday was pamper day!