THIS CUFFING SEASON MATCH WITH YOUR PERF LINGERIE INSTEAD OF A NEW BAE
Cuffing season has been part of our lingo for a few years now, Google Trends shows it rises in interest every year from September to December. This phenomenon or theory (however you see it!), is that after a summer of fun, people are looking to quickly settle down with a partner for winter. These cuffing season relationships usually fizzle out by Easter time once the need for someone to cosy up with in winter passes. Not the nicest phenomena, is it!
According to Google Trends data, we are already seeing interest rise way higher than we saw last year. Clearly one of the many effects of lockdowns was minimising cuffing season possibilities!! But now we are all free and winter is approaching, the urge to jump into a rel for cuffing season can be strong!
Over the past 12 months, Google Trends data also shows that despite lockdowns, interest in dating apps hasn't dropped off. Tinder, Bumble and Hinge have all seen continuous high demand! Google Trends is even predicting a surge in interest in Hinge over the next week…maybe that cuffing season rush is upon us!!
We are anti-cuffing season though. Why jump into a relationship with someone just for winter, when self-love is the most important thing?! Don't let someone ruin your vibe this cuffing-season and fall in love with yourself rather than someone on a dating app!! Plus, think of all the gorj new lingerie you can buy with the money you save not going on dates!
So, rather than matching with strangers on apps, match with your dream lingerie that will make YOU feel fabulous this season. Believe us, it's way more fun!!
WHAT TO LOOK FOR IN YOUR DREAM LINGERIE SET
We all talk about green flags and red flags when looking for new partners but what about when we are shopping for new bras?!
We spend most of our life in bras or bralettes, they offer us support, give us confidence boosts and can impact our mood if they don't fit right. So, let's put some effort into matching with the right lingerie set to make you feel your best, rather than swiping on apps!
Obviously, the major green flag in any bra, is whether or not it fits right. You'd be shocked at how many people are wearing the wrong bra size – just like how sooo many people might be with the wrong person!!
So before you set off on your search for your dream lingerie, it is important to know how to measure your bra size! If this seems like faff though, just book an appointment for an in-store fitting and one of our expert bra fitters will do all the work for you!! Next stop, a well-fitting bra of your dreaaaams!!
Another major green flag to be on the lookout for when lingerie shopping is how it makes you feel!! Just like you wouldn't want to spend time with someone who ruins your vibe, you shouldn't choose lingerie that doesn't make you feel FABULOUS!!
Whether it's an everyday comfy bra, a matching sexy lingerie set, or a lingerie bodysuit – every piece of lingerie you wear should have you feeling yo'self, because you are amazing and deserve to look and feel your best always!!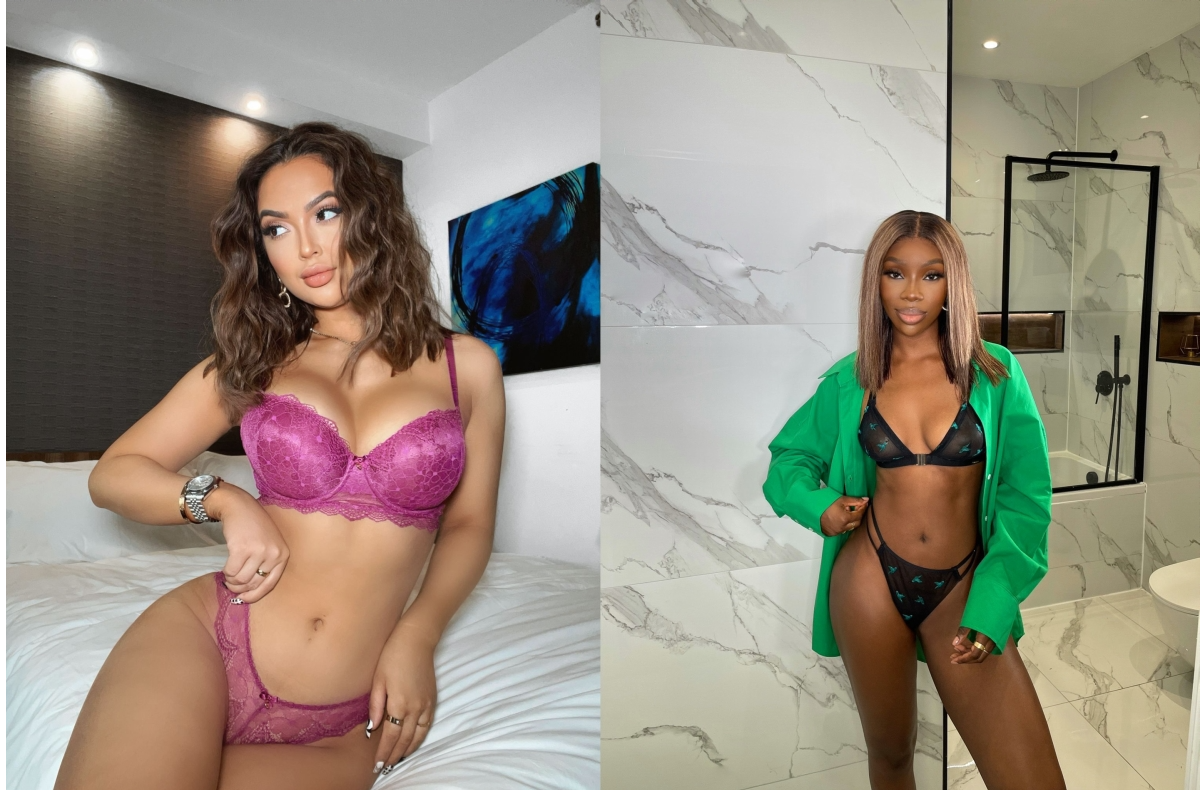 CHOOSING WHICH LINGERIE SET IS RIGHT FOR YOU...
Now it is time to meet some of our fave gals and see who your dream match is!! You'll find plenty of lingerie that will make you feel fire at Boux, so try some on and find your perfect match!!
MEET MOLLIE...
Mollie is our most popular gal, she is reliable, fun, and so, so comfy! The good thing about Mollie is she is versatile too! The Mollie lingerie range includes plunge and balconette bras, in padded and unpadded bra styles!!
Mollie really is an all-rounder! Perfect for everyday comfort and makes the best piece of sexy lingerie, just throw on the Mollie suspenders or go for the Mollie bodysuit to take it up a notch! And with so many colours on offer, you are sure to find your dream match with Mollie!!
INTRODUCING KIMIA...
Kimia is one of our newest Boux gals and is also one of mega-babe Liberty's fave lingerie picks! If you like a bit of glitz and glam, then the Kimia plunge bra is your gal!
In three gorjjj colours, there is a Kimia for everyone!! The plunge bra style is so, so flattering and she will make you feel like your fabulous self for sure! The perfect partner for everyday wear and to show off when you feel like it, she is the dream!!
FALL FOR NEOMI...
Finally, our gal Neomi…a super chic and classy babe who is going to steal your heart for sure! The Neomi plunge bra is in a gorj longline bra style, making her perfect to double up as a lingerie top this festive party season!! She will see you through many nights out ensuring you look fabulous for sure. You can also find Neomi as a sexy plunge bodysuit – she truly is the best new bae to have for nights out! You will look and feel fireee in anything from the Neomi range, trust us!!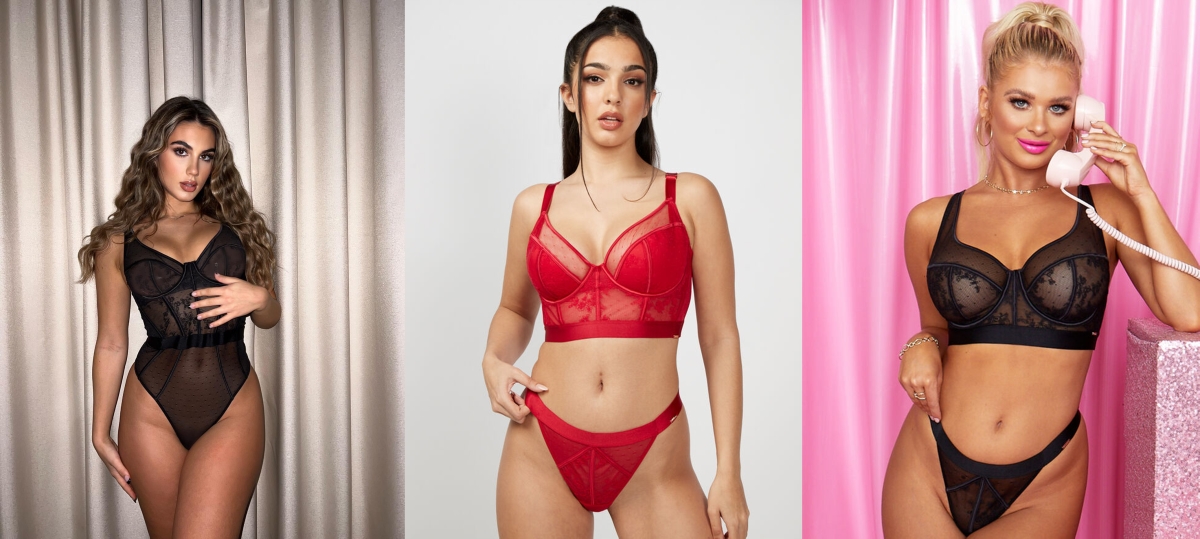 There are so many gorj new lingerie pieces to choose from, we know you are going to fall in love with more than one this winter!! Lingerie shopping is way more fun than swiping on dating apps - trust us! So get out there, book a bra fitting and get searching for your perfect lingerie matches to see you through the festive season!!
We can't wait to see which pieces you fall in love with, we hope they make you fall in love with YOU some more too!! Share your fave pics with us over on Insta using #myboux so we can show you some love!!
With our current free knickers with matching bra offer, there has never been a better time to treat yourself to some gorj new lingerie sets for feeling sexy and fabulous in!!