With the reopening of gyms well underway and with a new daily influx of sun, fun and beautiful beaches back on Instagram, we've been motivated to get our post-lockdown fitness goals back in gear. Whether that's working up a sweat at your local gym, or going for a self-isolated jog up and down your garden; we've rounded up our top tips on how to sweat it out in style with our restocked Boux Sport activewear pieces!
Tip 1 - Workout like no one's watching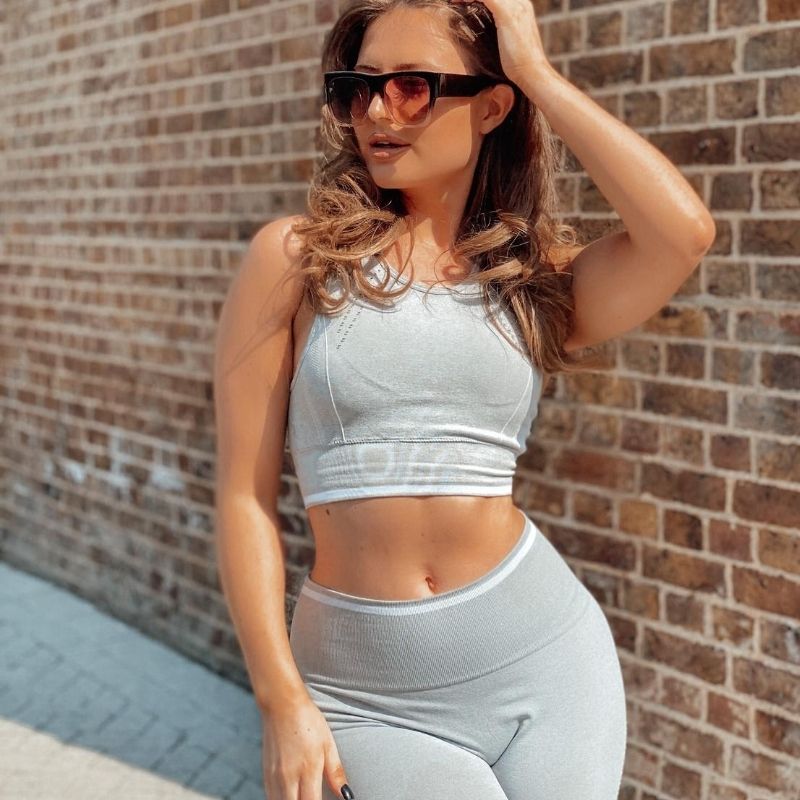 Going to the gym for the first time (or even for the 100th time) can be a daunting experience; you're not really sure how to operate gym equipment, the weights area is overcrowded, and you've forgotten your airpods! Or perhaps you've taken the small step to working out in public spaces like the park, but are still quite nervous?
Push yourself to be comfortable and confident in these spaces with breathing exercises to mentally relax, and affirmations to physically motivate yourself - or as the saying goes, fake it till you make it! Always remember no one's really focused on you, everyone's there for the same reason = to get themselves fit! Raise your style stakes in a neutral grey set like the Boux Sport jacquard mesh crop top.
Tip 2 - Go bare-faced or full-faced
Whether you're working out from your bedroom over a group zoom call, or going to your first gym class since lockdown; the age-old dilemma of makeup or no makeup always crops up like an annoying younger sibling. The solution really is to just wear whatever makes YOU feel comfortable. If that consists of a little blush and lipgloss or a full, flawless face; do what boosts your confidence to make you feel gym gorgeous!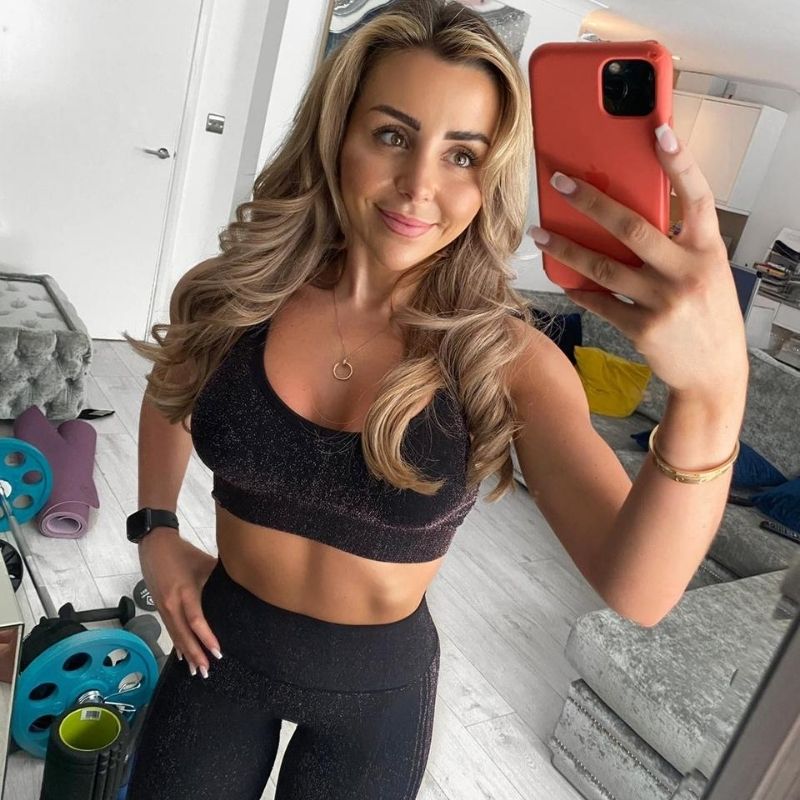 However, if you do wear makeup, products should ideally be oil-free to allow your skin to breathe. Feel ultra glam and let your activewear do the talking in the Boux Sport lurex crop top and matching Boux Sport lurex ⅞ leggings.
Tip 3 - Match your sets
Nothing makes you feel more confident than a fresh matching set, whether it's lingerie, loungewear or Boux Sport! Our bestselling electric blue set is designed in London and created for you to feel cool, comfortable and confident while working out. Take the stress out of what to wear to the gym with a range of trend-led, matching sets from our newly restocked Boux Sport range. Style the Boux Sport jacquard crop top and matching Boux Sport jacquard mesh leggings with white trainers and delicate gold jewellery like our girl Saffron Barker.