BOUX'S BLACK FRIDAY MUST-HAVES!
It is here! 20% off EVERYTHING is a go! Boux's Black Friday deal is not one to be missed, trust us! Whether you are buying up your Wish list or getting your Xmas present shopping done, our incredible 20% off deal this Black Friday is going to make your shopping spree a lot kinder on the purse strings!
As well as savings on all our gorj classic pieces from lingerie to pyjamas in a bag, you will also find these savings on all our limited-edition collections with gorj gals Kaz, Liberty and Zara! You'll have the most to dieeee for party wardrobe, cosiest loungewear and sexiest lingerie, all for a discounted price thanks to our Black Friday savings!!
WHEN IS BLACK FRIDAY 2021?
Black Friday 2021 lands on Friday 26th November! But our juicy 20% off discount is live RIGHT NOW. Get adding to your cart now gals, so you can snap up your fave pieces before they go! Believe us, you do not want to miss out on this deal!
THE LINGERIE WE ARE GOING TO SNAP UP ON BLACK FRIDAY
Lingerie is our bread and butter, but we really think we have outdone ourselves with our latest collections - have you seeeeen Liberty's Love Edit?! It is full of MUST-HAVES! Think how many matching lingerie sets you can splurge on with 20% off this Black Friday!!
Top of our lingerie Wish list is the Milana longline lingerie set, and the Milana balconette lingerie set! Look how fireeee Sophia and Olivia look in this set, it's oh so flattering and sexy! And with our Black Friday discount you may as well get both styles! The Miliana longline bra doubles up as such a fabulous going out top too, so it's worth it!!
Another sexy bra and sexy knickers set you are going to want to add to your cart is the Adelia high apex plunge set! One of the star pieces of Liberty's Love Edit and a must-have this Black Friday!
As well as the luxe green shade, you can also find the Adelia high apex set in red! The perfect piece of Christmas lingerie, just look how cute that suspender belt is!!
If you're a lingerie bodysuit gal, then Black Friday is sooooo the time to treat yourself to the fabulous Emmy multi-way Brazilian body!! Pair it with some leather-look leggings for a going out lewk, or the Marnie satin robe for a sexy glam nightwear vibe!! It would be rude NOT to get this when there is 20% off avail!!
OUR TOP NIGHTWEAR AND LOUNGEWEAR BLACK FRIDAY PICKS
Black Friday's arrival means we are that bit closer to Christmas and we all know that means the arrival of cosy season! Pyjamas, Dressing Gowns and Loungewear for all!! So, get treating yourself or others to some super cute nightwear and lounge sets with our Black Friday discounts!
Top of everyone's Xmas wish list will ofc be some pyjamas in a bag!! And with Black Friday deals, it is the perfect time to stock up!!
Our fave Christmas pyjamas have got to be the Reindeer pyjamas in a bag and super cute Snowflake pyjamas in a bag! The perfect Christmas morning PJs, you can even find mini-me versions for cute matching family pyjamas!
For a more classic Xmas style take inspo from Olivia and go for the Red & black PJs in a bag this Black Friday!!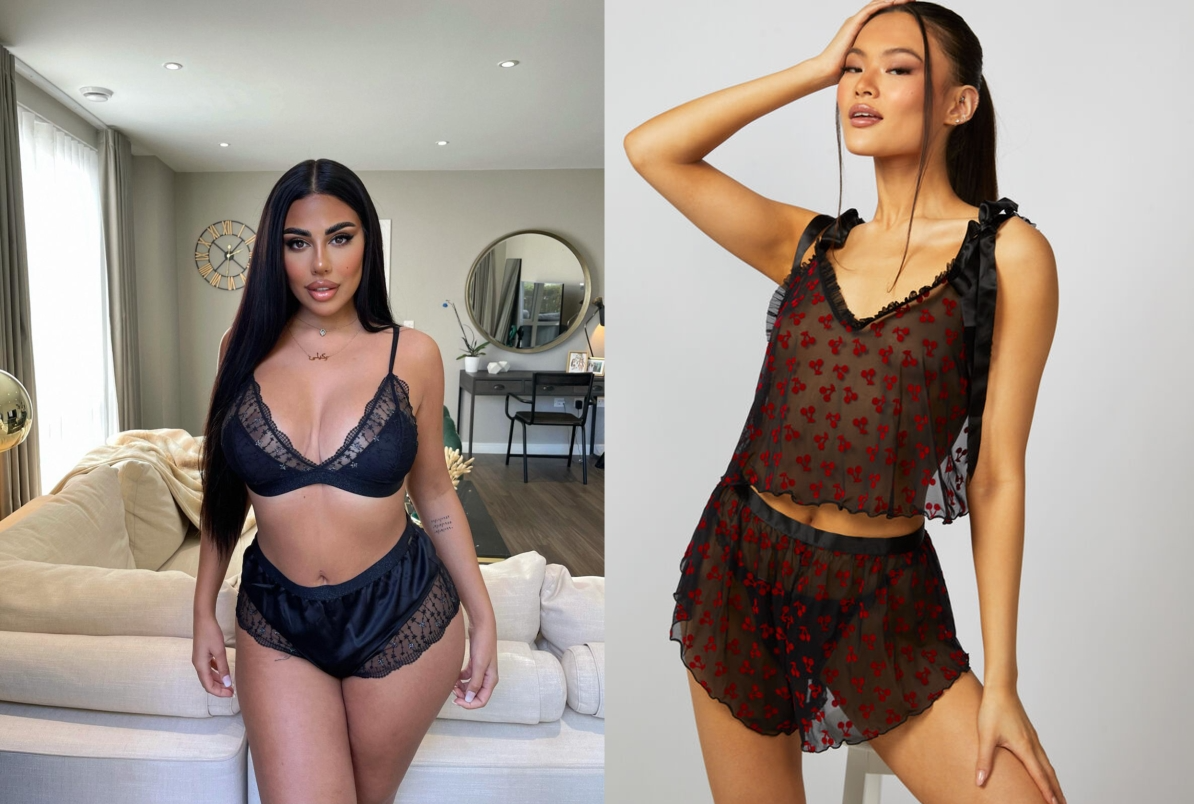 Looking for sexy nightwear? Black Friday is the perf time to treat yo'self to some special pieces!! Top of our lists is the tres cute Kiana star bralette and shorts set, a must-have for feeling fabulous in this festive season!
For something sexy and fun, the brand new Cherry flock velvet cami and shorts set has got to be added to your cart this Black Friday!!
Now if you still haven't completely let go of living in your fluffy dressing gown, then we have the perfect solution that you need to snag whilst it is 20% off!
Our Borg teddy longline dressing gown is the dreaaaaam item for anyone who hates to part with their dressing gown ever! This fabulous robe is one of Zara's fave pieces and it 100% can be styled as a winter coat - trust us!!
And if you can't get enough of fluffy Borg sets, then Black Friday is the perf time to stock up! Like Zara we love the Borg sweatshirt top and shorts set for lounging around in! Explore allll of Zara's Winter lounge edit for plenty of pieces to shop!!
Don't blame us if you fall in love with the Chenille flare trousers and longline cardigan too though… good job we have 20% off, because you are going to want everything!!
THE BEST PARTY OUTFITS TO GET WITH OUR BLACK FRIDAY SAVINGS
As well as cosy season, Christmas and Black Friday, Winter also means Christmas party season! And for that you need plenty of fireeee going out tops and dresses to slaaay in!
If you've seen Kaz's Night Out Edit, you will know how amazing all of our corset tops and bodycon dresses are. And if you are anything like us, you'll want EVERYTHING!! So, make sure you scoop all your fave pieces this Black Friday!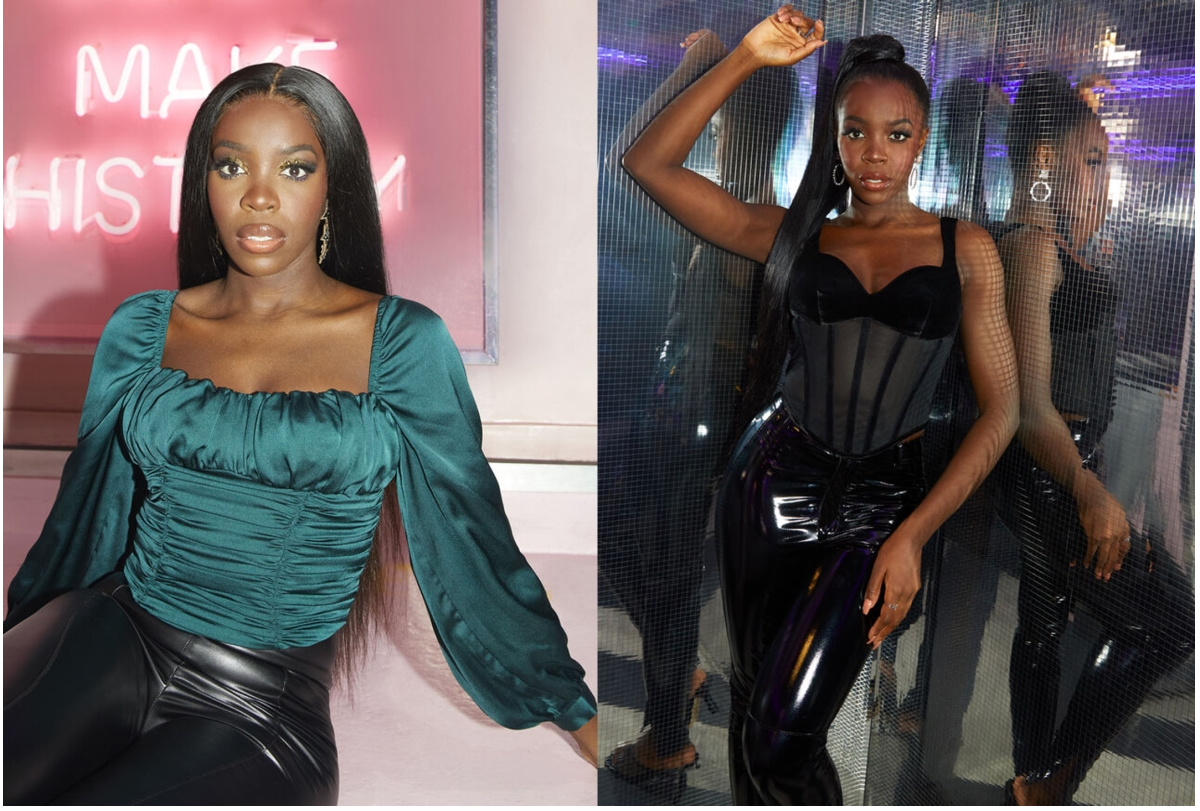 Three bits we are making a beeline for with our Black Friday 20% off deal are some of Kaz's faves too! For the dreamiest corset top you neeeed the Ruched long-sleeve corset top, we just can't get enough of the rich emerald colourway!!
For a dramatic lewk get yourself the oh so sexy and head-turning Velvet and sheer mesh corset top! Pair that with our high shine wet look leggings for a going out outfit which will be the envy of everyone else! Especially when you tell them what a bargain it was with Boux's Black Friday savings!!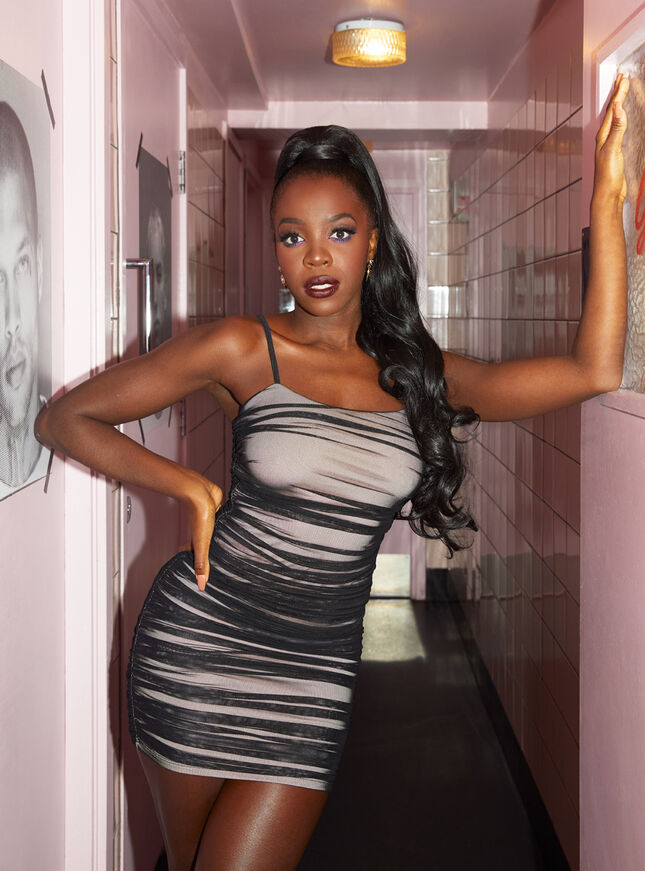 The Christmas party dress that is going straight in our cart is the Aisha nude mini mesh dress!! Look how fierce Kaz looks in it! You will feel and look fabulous in this piece!!
We hope this has got you as excited as we are for Black Friday shopping!! Share your fave Black Friday purchases with us over on our Insta!! We can't wait to see what you gals go for!! Normally our best-sellers are all nightwear, but with going out outfits this fire we are sure you gals are going to be adding them to your cart FAST too!!
Happy Black Friday Shopping!! Love Boux!!