COMFY NIGHTWEAR FOR A BETTER SLEEP
Ensuring you get enough quality shut-eye is so important, as how much sleep we get affects us in so many ways.
One simple way we can all improve our sleep is by having the cosiest pyjamas to jump into bed in, because comfy PJs mean a dreamy snooze!
THE COMFIEST PJS TO GET COSY IN
When it comes to PJs, we all have our own opinion on what the comfiest styles to sleep in are, so we have a few different options for you to choose from!
For the gals who love long pyjama bottoms, the Frill t-shirt and spot pyjama bottoms are such a cute choice.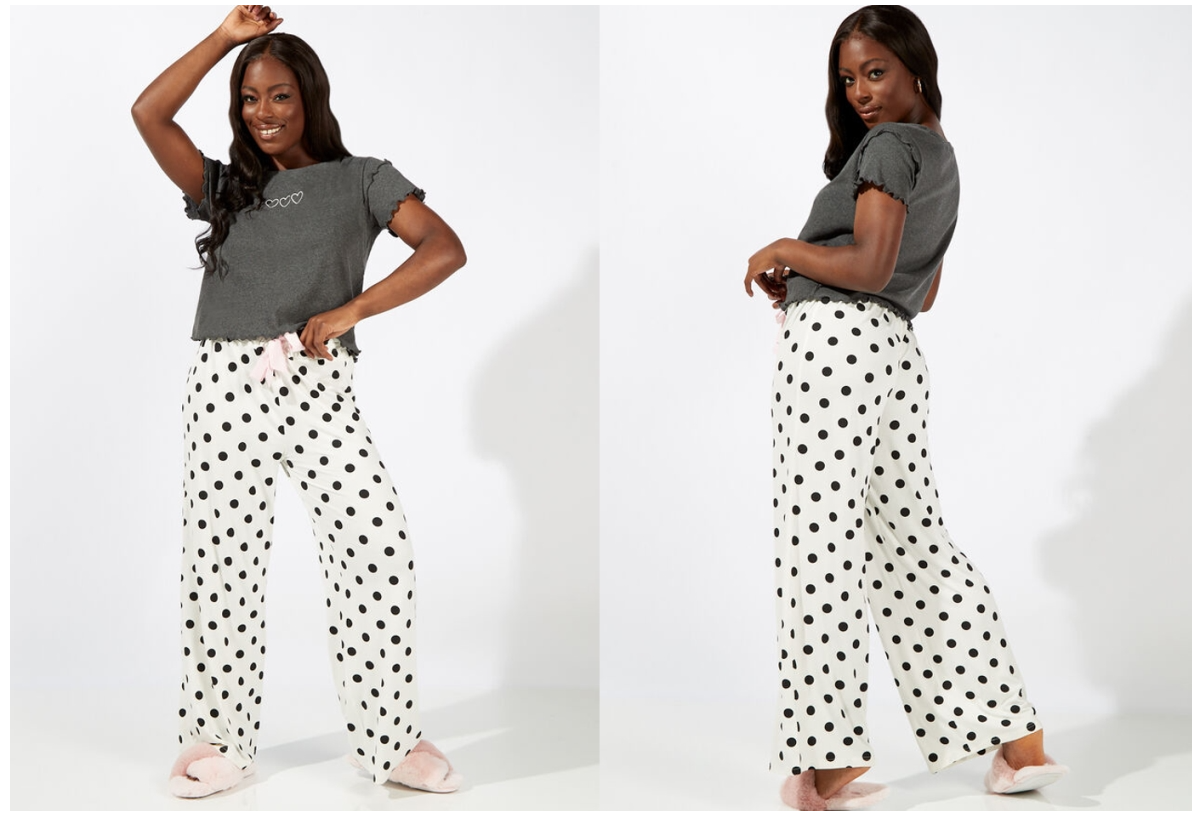 The wide-leg and elasticated waistband make these PJs perfect for both chilling out around the house and getting a good night's sleep in!
For a comfy sleepwear option, Cami sets are a great choice, especially as we move towards the summer months when you don't want to be wearing longer pyjamas.
The Spot cami and shorts set is so pretty and - more importantly - very comfy, thanks to the stretchy breathable fabric!
If you feel at your most ready for a good night's sleep in luxe satin nightwear, we have some more great styles for you!
A satin cami set that will have you feeling like a queen whilst getting your beauty sleep is the Marnie satin and lace cami set!
This fabulous set comes in so many colours, so as well as being comfy, you will also look fabulous in your fave colour!
Or why not go for the Long-sleeve stripe satin nightshirt? The satin feels amazing and it's so breezy, loose and comfortable!!
We can't get over how chic this nightshirt looks! Whether you're sleeping in it or having a lazy Sunday morning, you will look and feel your most fabulous in this!
SOME TIPS FOR AN EVEN COMFIER NIGHT'S SLEEP
It's not just about your sleepwear choice when it comes to ensuring you are getting the best night's sleep, though! If you find annoying lights are always breaking up your much-needed rest, then it is a good idea to try out a comfy sleep mask!
Our Satin sleep set is such a great choice for really improving your beauty sleep!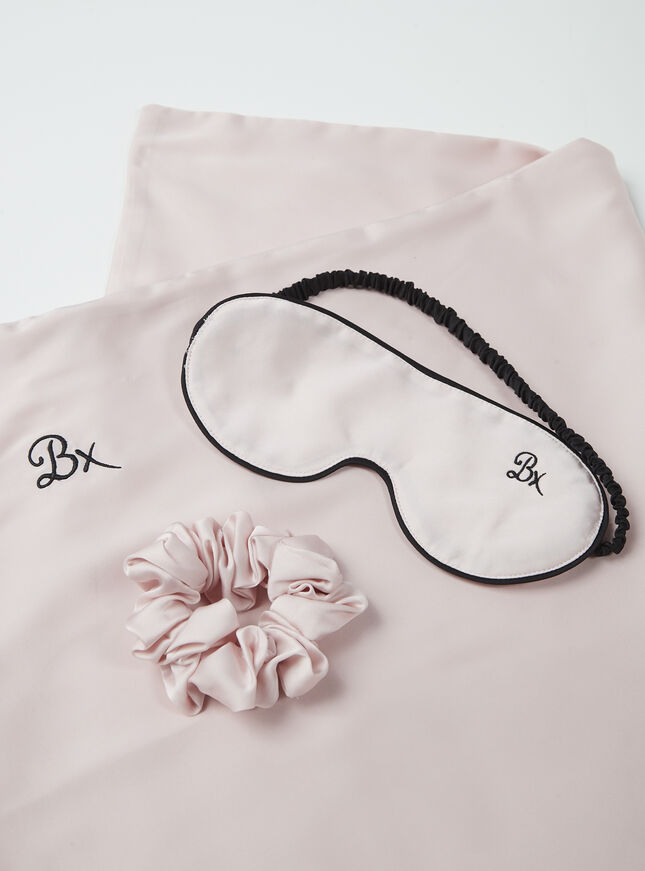 The set includes a comfy sleep mask, satin pillowcases and a satin scrunchie. The beaut sleep mask will help to block out light and the satin pillowcases are not only more comfortable than cotton ones, but they're also better for your hair and skin too! And the scrunchie will ensure your hair stays tangle-free all through the night.
Try these out and you will be peacefully snoozing away in no time!
What do you do to ensure you get a good night's sleep? Share your top tips and comfiest nightwear looks with us over on Insta using #myboux so we can see!