BOUX'S GALENTINE'S DAY GIFT GUIDE
Valentine's this, Valentine's that! We know it can be a lot only hearing about Valentine's Day at this time of year, especially when most of us still think of it as a day for couples in loveeeee.
Well here at Boux, we think Valentine's should be more about loving yourself and your BFFs. After all, partners come and go, but best friends are for life!
Luckily, there is a day dedicated entirely to showing your gal pals all the love they deserve… enter Galentine's Day!
WHAT IS GALENTINE'S DAY?
Galentine's Day is about celebrating your besties and showing them just how much they mean to you.
It's a day to focus on those all-important platonic relationships in your life, so, get your gals together and celebrate Galentine's on February 13th. With the help of our guide, you'll find all the best Galentine's gifts to help show your friends some love!
THE BEST GALENTINE'S NIGHTWEAR GIFTS
As well as ensuring you treat yourself with beaut Valentine's Lingerie or V-Day nightwear, you can't forget a gift for your friends too. Discover our fave picks for Galentine's gifts here, from cute pyjamas and fluffy socks, to matching lingerie sets!
If you are planning a sleepover to properly celebrate Galentine's Day, then you have got to go all out with some fabulous nightwear as a gift to your friends.
Go boujee in the stunning Liliana embroidered chemises, everyone will love these - they are so luxurious. In a bold red or a pretty pink, you and the gals will look and feel fabulous sipping cocktails at home in these, Blair Waldorf who??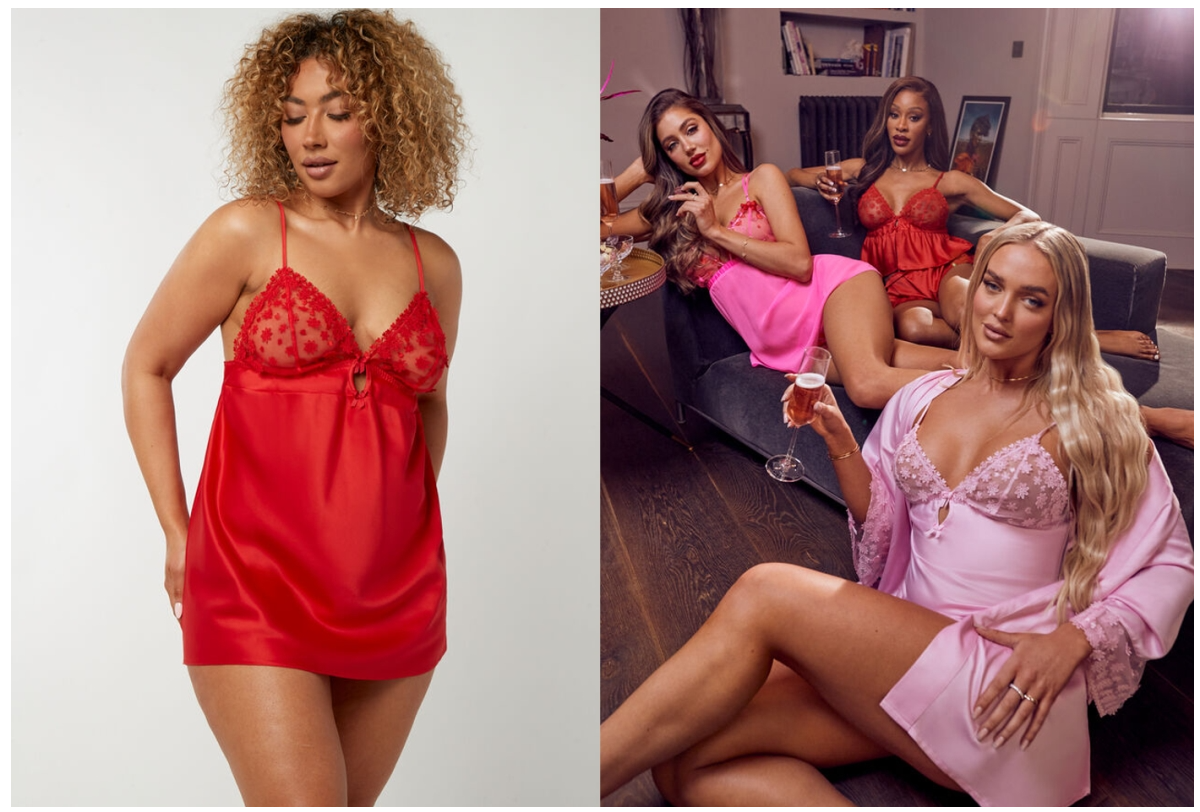 If you're after a more classic matching pyjama vibe for your girl gang this Galentine's, then satin pyjamas are always a winner! The Marnie satin and lace shorts set is oh so cute. Coming in a variety of colours, they are perfect for a Galentine's sleepover - everyone can have a pair in their fave colour!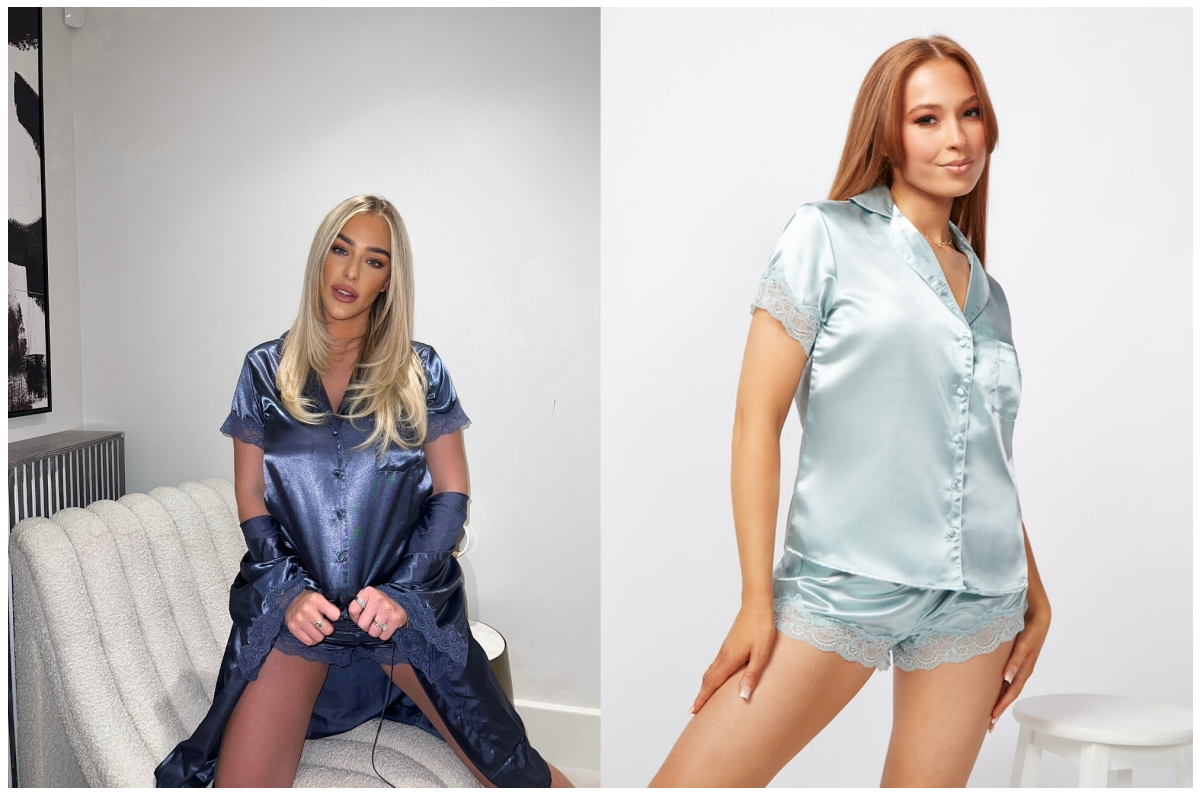 Or lean into the heart print vibe that is so prevalent this time of year with the super cute Heart print satin PJ's!
For a more cost pyjama gift pick - the Heart print henly set are sure to be a winner with all the gals!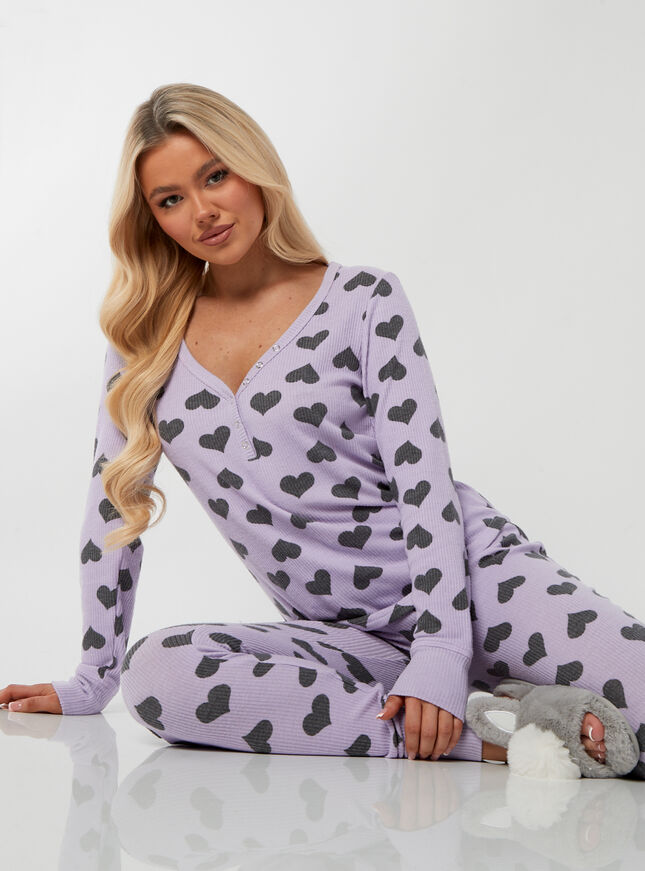 If you've got a budget to stick to, then we have got you with these Galentine's gift picks…
Our Star and moon cosy socks or the Red heart cosy socks, are going to make anyone smile this Galentine's Day.
Or really show your bestie the love with a Heart shaped hot water bottle! You can't beat a cosy heart-to-heart with your gals using these fabulous hot water bottles.
GALENTINE'S IDEA: GET YOURSELVES A BRA FITTING
Sleepovers or going out for cocktails are always a popular Galentine's activity, but why not mix it up this year?
Really show your friends how much you care by organising for you all to go get a (probably much-needed) bra fitting!
With over 80% of us not wearing the right bra size, and many of us not knowing how to measure bra size properly, a bra fitting is a super-thoughtful gift!
Booking a Boux bra fitting as your Galentine's gift couldn't be easier thanks to our bra fit booking system!
Once you all know your correct bra size, (spoiler: you may be surprised at how wrong your sizing was before), you can all buy yourselves some dreamy lingerie.
We can't think of a better way to do Galentine's really. Lingerie is personal and can make you feel so empowered and fabulous, so dedicating a day to getting the perfect fit and then treating yourselves is the best way to celebrate the brilliance of gal pals.
Lift each other up and boost each other's confidence as you try on and fall in love with lingerie sets in-store!
A fave sexy lingerie set we know you will adore is the Tess lingerie set! The sexiest set to wear when you need reminding of how fire you are.
If low-key lingerie is more you and your gals' vibe, the classic Mollie plunge bra is a must-have. Everyone loves the Mollie bra - it's so flattering and comes in so many colours, so you will be spoilt for choice which one to go for!
We can't wait to see what you do this Galentine's to show your friends some extra love! Whether it is throwing a sleepover with matching nightwear or going for a bra fitting followed by underwear shopping – make sure you share your Galentine's looks with us over on Insta using #myboux so we can show you some love too!