Instagram is a great platform to showcase your style and interests with like-minded people. If you are struggling to find your Instagram style or you are looking for some Instagram tips, carry on reading!
Inspiration...
I really enjoy styling outfits and showcasing this on my Instagram. I would describe my style as casual street style, I love to mix high-street fashion with high-end accessories. I find that I get a lot of my inspiration from Pinterest and Instagram bloggers, I am always saving looks from my favourite bloggers. If you are lacking inspiration I definitely recommend this, as it can help to spark ideas for new content.
The colours that I usually wear are mainly white, black and grey, but I do enjoy mixing colours and prints with my outfit to help it stand out and make it more fun. Your style is a great way to showcase your personality, so don't be afraid to show this! When I post on Instagram I try and have a purpose, whether that's to inspire people through fashion, or to spread positivity, I think this is very important when engaging with your followers.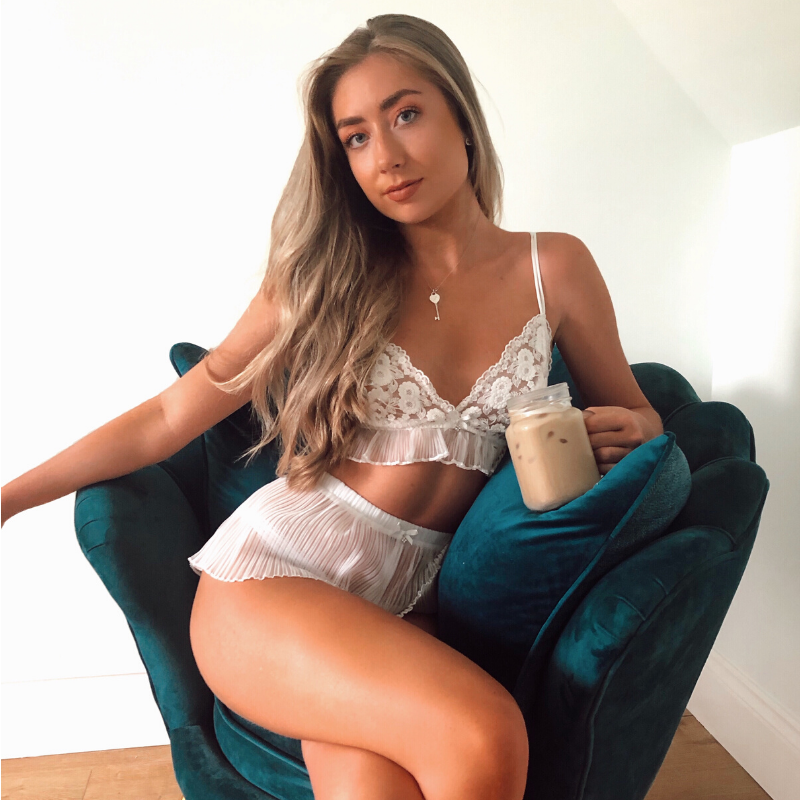 Floral lace bralette and shorts set
Taking the shot...
My sister usually takes my Instagram pictures, I find that it helps if you have someone to take them for you, who can then provide feedback and give you ideas for poses (it's a lot more difficult when you're taking them by yourself). If someone isn't there to take them for you, I suggest taking mirror selfies as this is a great way to show your outfit.
When taking pictures I always try and look for a white or plain background, which prevents your outfit from clashing with the backdrop. I also recommend finding somewhere where there is natural lighting, either in front of a window or outside. Lighting is very important! I usually take about 50 shots and then I will favourite the best shots on my camera roll. This means I have plenty of images to choose from, when it comes to editing.
Editing my photos…
When editing my photos I use an app called Lightroom which allows me to adjust the lighting, making the image brighter and whiter. I then like to use VSCO for filters. I always use the same filter on my pictures, this way I find it helps to make my feed match together. Before posting my photos I always use the app Preview which shows me how the images will look on my feed. If you want your feed to look more aesthetically pleasing and consistent I definitely recommend this app. Currently, I am particularly loving pastel pinks and whites, so I try to match my feed with these colours. If I am struggling to find an image that matches my feed I look on Pinterest or repost pictures. You shouldn't be too picky with what you post, as you can always use filters to create a similar aesthetic!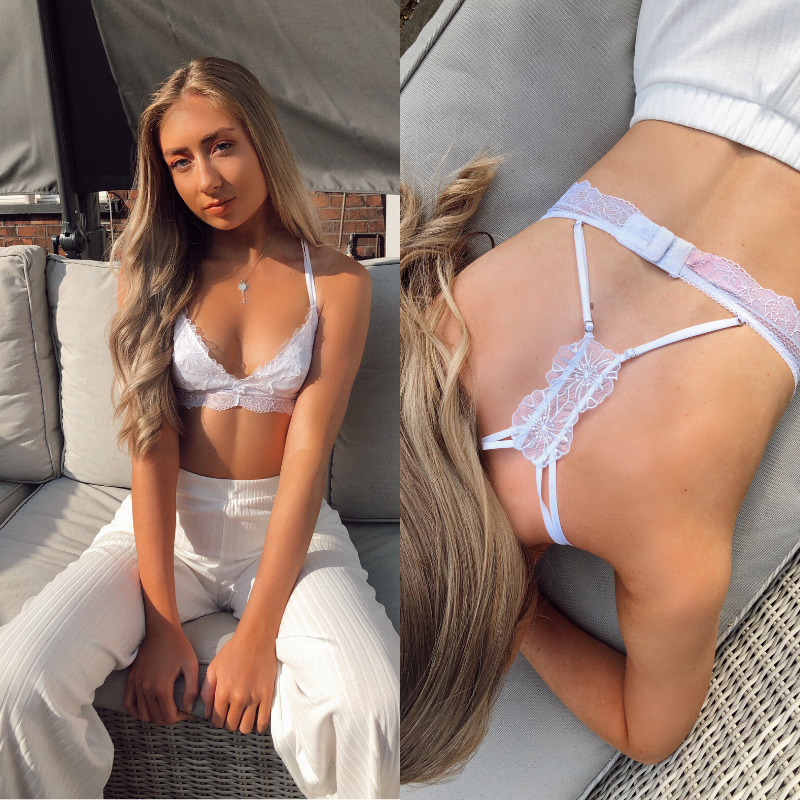 Instagram is a great reflection of your personality, so don't be afraid to experiment and be creative!
Follow Lauren @laurenphoenix__