WHAT SHOULD I WEAR TO THE GYM?
It's been more than three long months (mainly dark and grey months too) since gyms were last open. But finally skies are bluer, the weather is occasionally warmer, and rejoice because gyms are about to open again. Which means it is the perfect time to treat yourself to some new gym outfits for your safe return.
Whilst we've been finding new ways to work out, from TikTok dances to following workouts on Insta, there is no denying how excited we are to get back on the treadmill and to use some proper weights.
CUTE OUTFITS FOR YOUR RETURN TO THE GYM
After a long winter of staying home, we are looking for any excuse for a wardrobe update and that includes some new cute gym outfits. The key thing to keep in mind when choosing gym wear is making sure it's comfy, fits right and doesn't get in the way of your workout sesh!
Shopping for comfy gym clothes doesn't mean boring gym sets though… no, here at Boux we design all our fab pieces with YOU in mind! Find our fave gym outfit picks for your workout style below…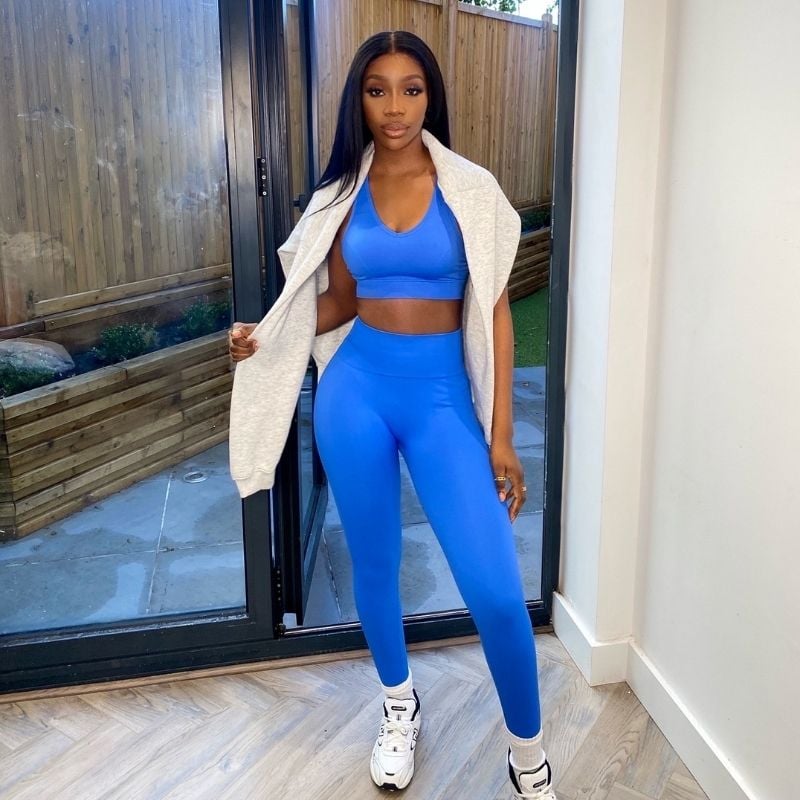 CARDIO SESH OUTFITS
Whilst lockdown walks and going for runs or bike rides have been a good way to keep up the cardio - you can finally take your workouts up a level back at the gym (just don't forget your hand san); from the treadmill to the spin bikes, the cardio options are plenty - as are our picks for the perf gym outfits for them…
You can't go wrong with a pair of gym leggings and a crop top to keep you looking fab while you get your sweat on. Our Boux Sport Contour Seamless leggings are a must have for your fresh gym wardrobe and the perfect cardio partner. Pair them with the Boux Sport Marl crop top in the matching colour to complete your look. Choose the Coral shade like our girl Emily for a fresh summer-ready gym vibe. Our leggings and top sets are the perfect workout partners – sweat-wicking fabric, high-waisted, seamless support and they look fab!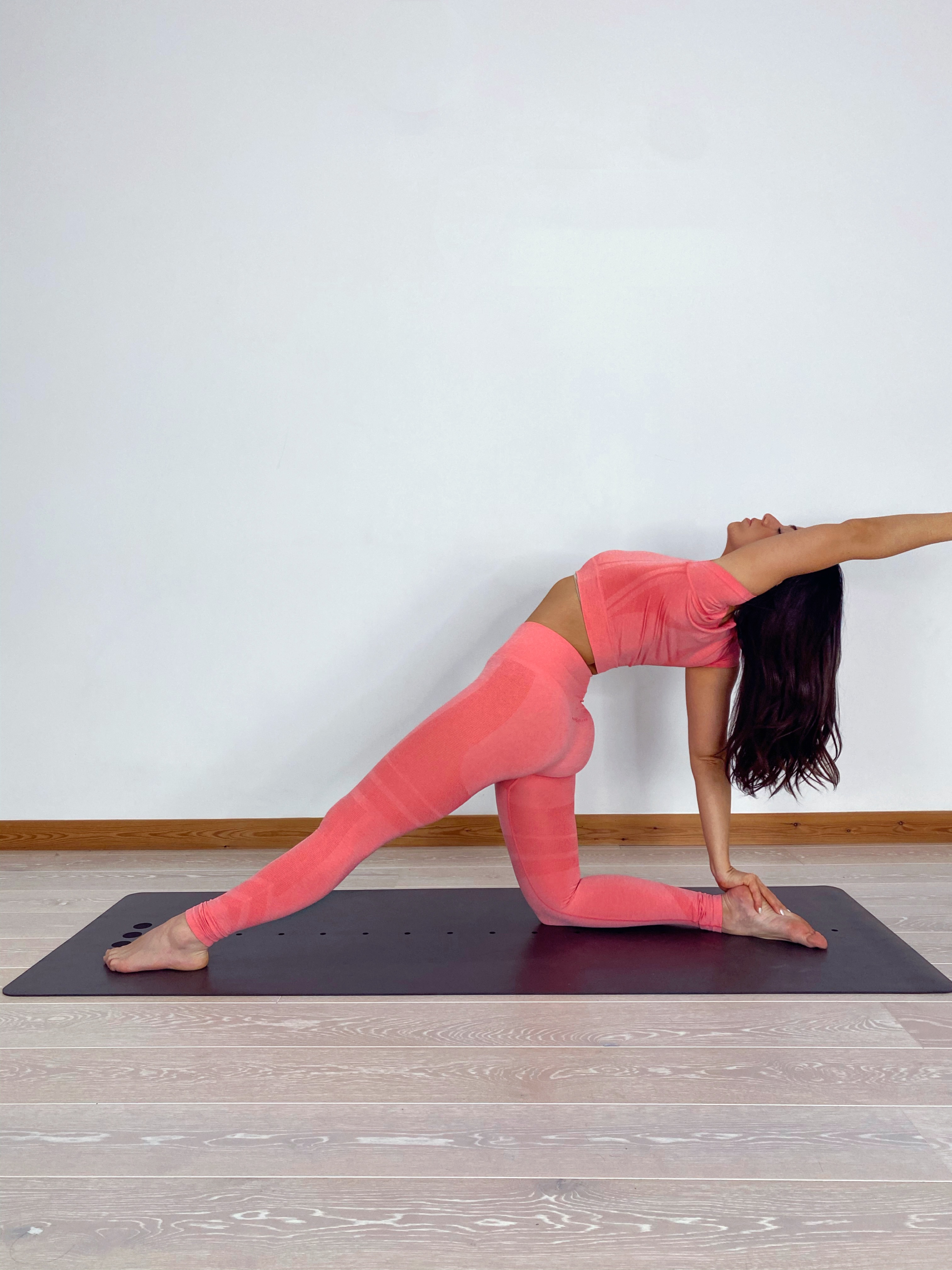 STRENGTH & RESISTANCE TRAINING OUTFITS
All our gorge Boux Sport activewear bottoms from leggings to cycling shorts and even sweatpants are perfect for getting back into weight work! We think the best weightlifting workout outfits include layers!!
You want to be able to layer down as you get into your workout. Our Boux Sport Sculpt leggings and matching paneled crop top in fresh summer orange is the perfect base layer for a strength sesh. Layer one of our super comfy Boux Sport cropped sweatshirts on top for the perfect layer to keep you warm while you get started.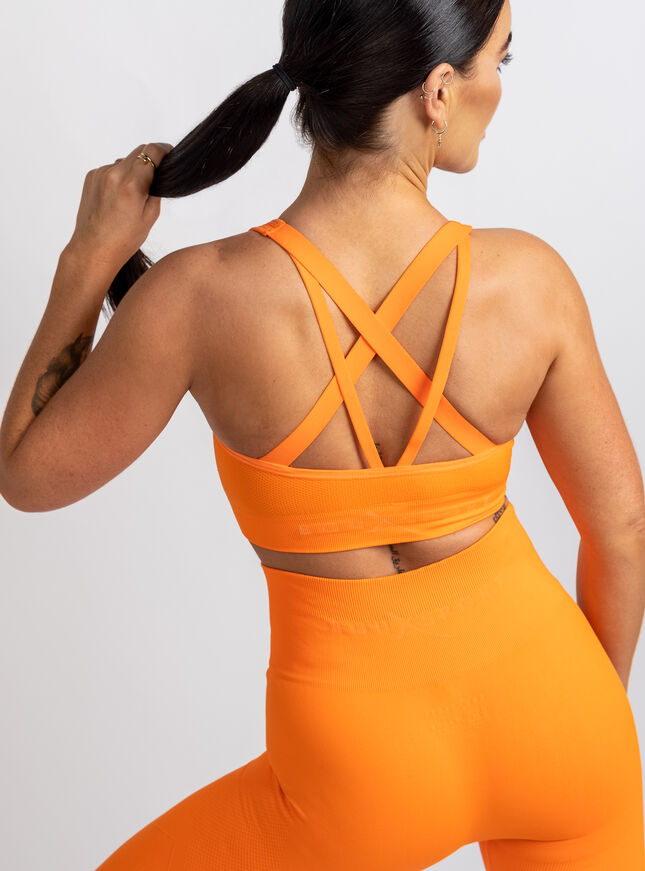 If you are as obsessed with cycling shorts this year as we are, then you can't go wrong with one of our cycling short co-ord sets. Get Georgia's workout-ready look by pairing our marl cycling shorts with the matching short sleeve crop top in the super summery pink shade!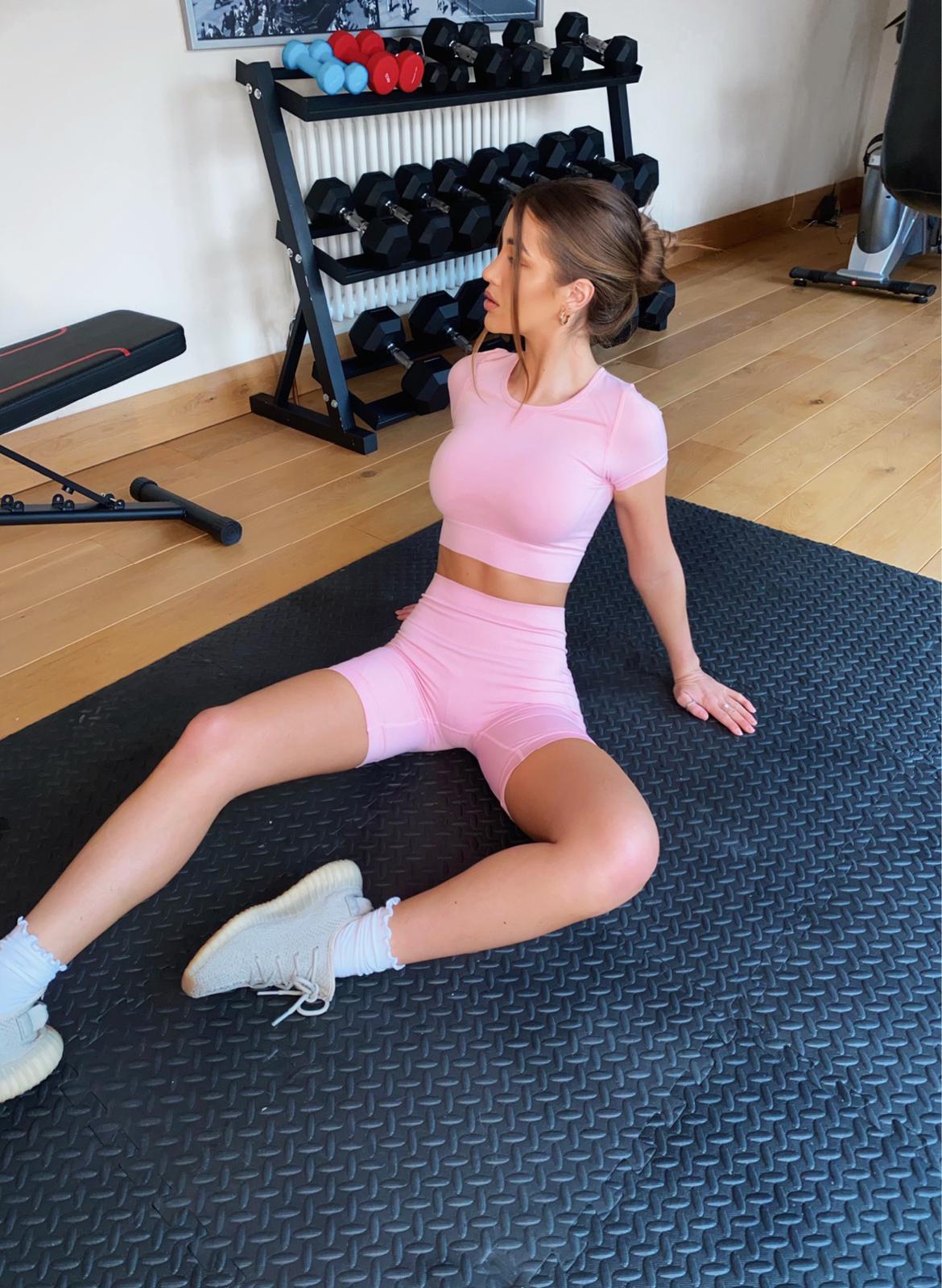 FROM DESK TO DUMBBELLS
If there's one thing we've learnt over the past year it's that we love leggings, and they should not be limited to just wearing at the gym. With gym outfits that look this good there's no way we are hiding them away in our gym bags until it's workout time.
Our fave way to style up gym wear for everyday is layering and oversized tops! Take the Boux Sport smoothing ribbed leggings in mint and the matching seamless crop top – just throw on the perf oversized hoodie for an athleisure look to take you through the day. For sunnier days, pair cycling shorts and a crop top with our oversized shirt perfect for styling up gym wear for work or to go grab an iced coffee on your lunch break!

3 TIPS TO HELP GET YOUR GYM MOTIVATION BAC

K
Whilst some of us might be counting down the days until gyms open like we are waiting for Christmas, for some it may feel a bit more of a struggle to re-find the motivation to hit the gym. If buying yourself a fresh new gym set isn't enough of a push to get back in there, check out these three tips…
1. Set goals
Writing lists, setting goals; you've heard these tips before and that's because they work! If you are struggling to find the motivation to hit the gym, write down one simple goal that you want to achieve through your gym workouts. This way you'll have something to focus on and work towards.
2. Plan your workout
If you are feeling overwhelmed about returning to the gym that's understandable - it's been a while. Make it easier for yourself by planning in your workouts: schedule them into your week and plan what you are going to do at the gym.
3. Create the perfect workout playlist
You've got a fab gym outfit, now you need the perfect workout playlist to go with it. Get yourself excited for getting back into the gym by curating your very own workout playlist full of your fave songs that you know will help get you moving!
With these motivation and gym wear tips we hope you are as ex cited as us to get back to working out! As long as you're comfy in what you wear to the gym, you're going to feel great – don't forget to share you fave Boux Sport looks with us over on Insta using #myboux