ALL YOUR BIGGEST BRA QUESTIONS - FINALLY ANSWERED
The bra - it's our humble, everyday companion who, let's face it, most of us don't actually know all that well!
Forget burning bras, let's talk about burning questions. A piece we wear almost every single day, and one that makes us feel supported, streamlined, confident and sexy, our bra deserves a little time in the spotlight. Who doesn't want to know whether it's genuinely bad to wear a bra to bed (the short answer? It's not), or who on earth invented this genius little gem of a garment in the first place?
Boux beauties, we've taken your questions, done the research and we're demystifying the world of boobs and brassières, especially for you.
So whether you're a push-up bra princess or a bralette badass, beef up your bra knowledge pronto with these top 11 questions and answers…
GET TO KNOW YOUR BRA HISTORY
A little different from the GCSE History curriculum, we get it. But we know you're longing to learn more about the item that women from generations before us invented, developed and improved for us - so let's get the facts, stat.
WHO INVENTED THE BRA?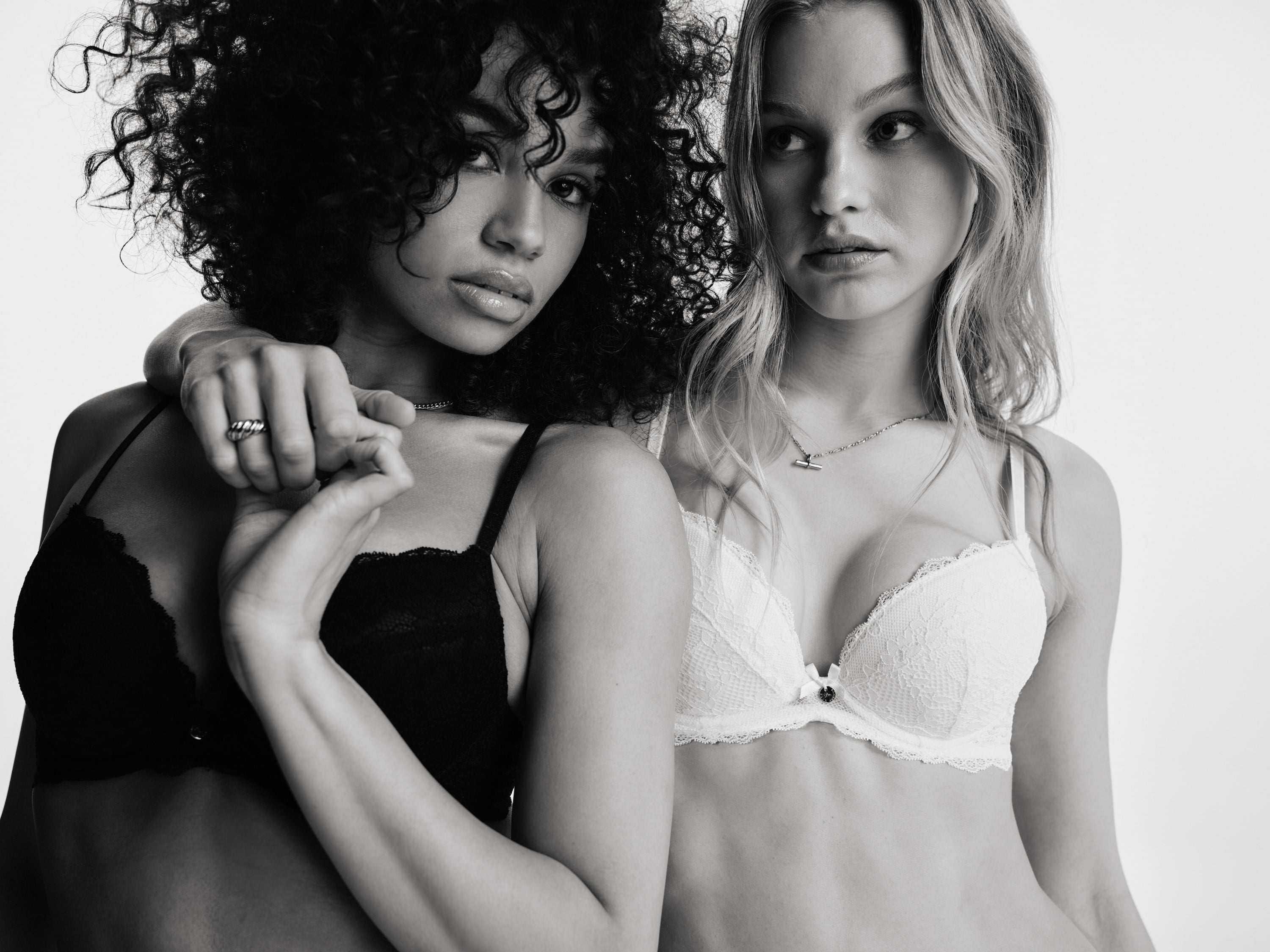 Despite much debate around this question (was it a man or a woman? Didn't women in Ancient Greece and Rome wear a version of the bra?), it was in fact Mary Phelps Jacob who invented the modern bra as we know it. Fashioned out of handkerchiefs and ribbons in a bid to avoid a risky fashion faux-pas, the early twentieth century saw Jacob help make the 'brassière' the essential staple that it is today.
Another pioneering lingerie leader to love is our very own Zoe Price Smith, Boux's Chief Design and Product Officer. As the vision behind Boux's bestsellers and uber-passionate about lingerie design, we're so glad she's on board to keep every season's collection fresh, inventive and super stylish! Constantly inventing and creating your new favourite bras!
WHEN WAS THE BRA INVENTED?
Few will dispute that our modern iteration, or the 'bra' as we know it, was invented by Phelps in 1913. However, its origins may well date back almost 2000 years… after all, visit Sicily's Villa Romana del Casale, dating to the early fourth century AD, and you'll find a mosaic depicting women athletes garments that look very much like the bras we know and love today. So, safe to say, women everywhere have embraced the support of a bra for as long as the past two millennia!
Over the course of history many, many different bra styles have been devloped and are now much loved. From push up bras to bralettes and strapless bras to t-shirt bras - there is a bra for everyone, we wonder what bra type will be invented next?
ALL ABOUT WHEN TO BE WEARING BRAS…
Guess what? It's not all that uncommon to want to wear a bra all the time. And the same goes for the other end of the spectrum too, with more and more of us feeling liberated enough to ditch our bras when the time is right.
But with so much conflicting info out there on when, wear and for how long we should be wearing our bras, Boux offers some words of wisdom (with the experts' help!) on how to strike the ideal balance. Ready to stay abreast of all things bra-related? Let's do it.
IS IT BAD TO WEAR A BRA 24/7?
In a word, no.
Ultimately, wearing your bra 24/7 is a personal preference, and one that comes back to comfort, every time. Just make sure you're wearing the right size bra so that you're as snug and supported as can be; and if you need a little steer on how to nail that fit, our How to Measure your Bra Size guide will be a big help!
SHOULD YOU WEAR A BRA TO BED?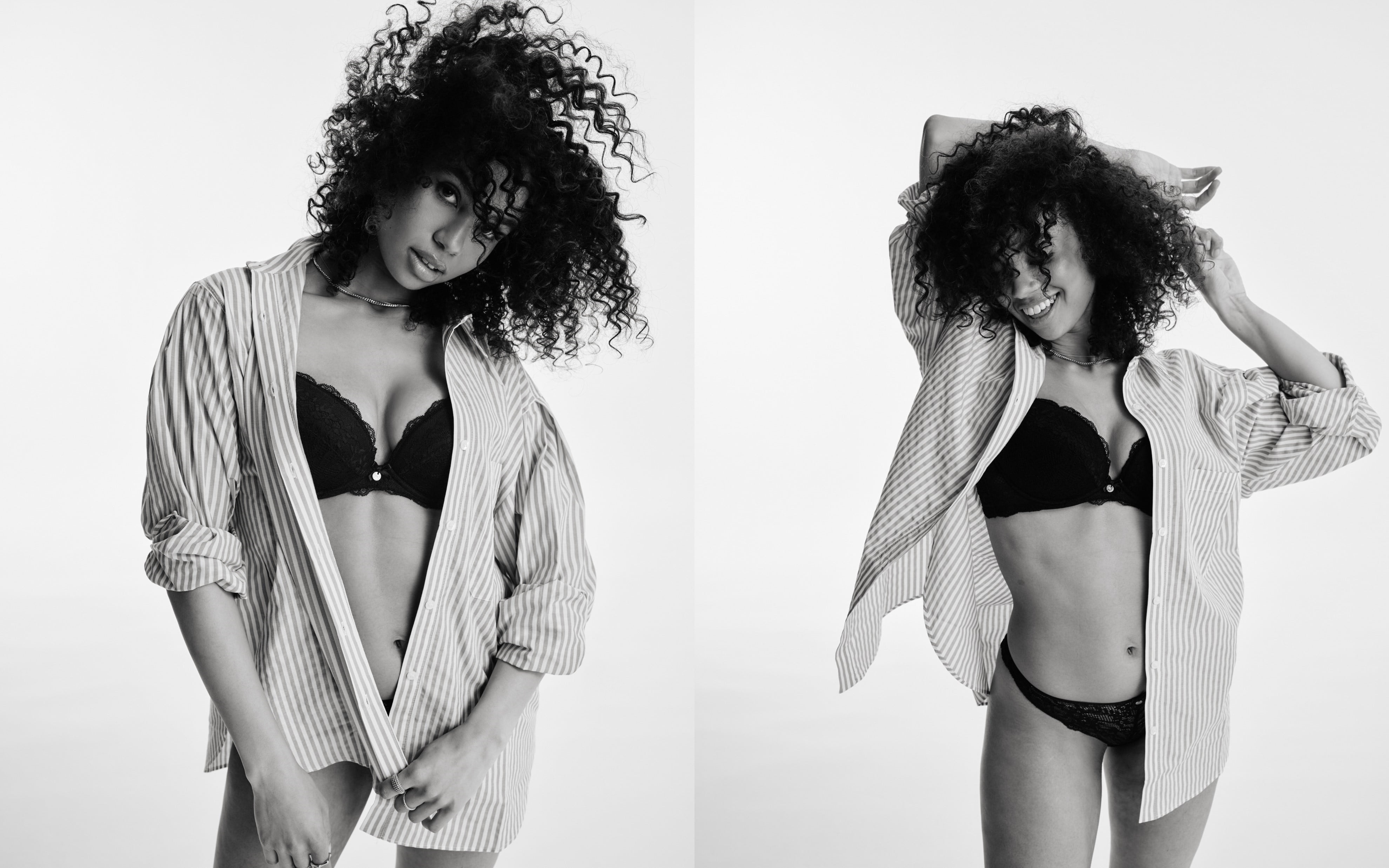 There is no right or wrong here - do what feels good! Ladies who lounge in their lingerie love the feeling of support they get from wearing their bra to bed. And we get it - by doing so, you can wriggle, dream, toss and turn to your heart's content, without that cleavage getting in the way.
But let's use some common sense. Bras, if worn without breaks (and a whirl around the washing machine!) can harbour bacteria, with excess oil and skin build-up ruining that beautiful brassière vibe…check out our bra care guide for more on that.
Have a few bras on rotation so that you can easily toss one in the laundry whilst you swap in another.
Our advice? Pick a clean, non-wired number to accompany you to dreamland each night, and your boobs, back and shoulders will thank you for it.
DOES NOT WEARING A BRA CAUSE SAGGING?
An age-old question that it seems everyone from your girlfriends to your grandmother likes to debate upon, will the absence of a bra cause your bust to look less-than-perky?
Whilst it's a totally valid concern, whether you wear a bra or not won't make much difference to sagginess levels.
Much of this is predetermined by your genetics (damn!), but factors such as weight loss / gain and skin elasticity can play their part, too. So we say 'bust' out that daily boob balm as of now - and if you want to revel in braless freedom, but feel you need support, why not opt for more of a seamless style? Like an extremely comfy everyday lounge bra, both ensure you will basically feel like you are going bra free anyway!
WHAT COLOUR BRA TO WEAR UNDER WHITE?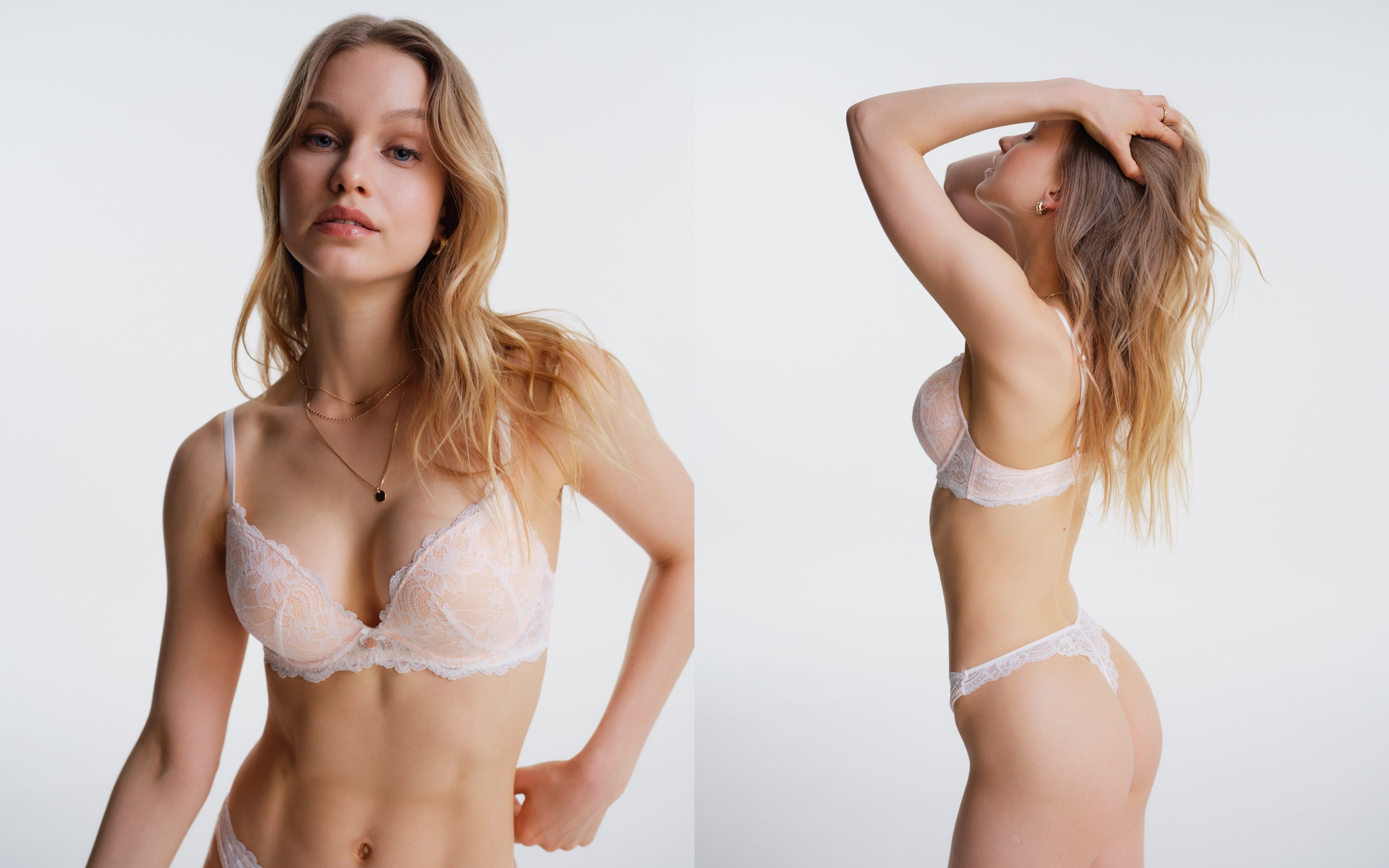 Those viral TikToks weren't made for nothing; the answer to this question may well be red bras, of all shades! But before you leap for that ruby-hued plunge bra style, check your skintone and the colours which will suit you best.
The reason red bras work so well under white is that a red bra can suit all skin tones and absorbs the light. This allows the bra to blend with the colour of your skin rather than repel it, like a white bra does. Just remember you will need a deep red or burgundy red for the hack to work.
As a general rule, bras designed in neutral, nude-like tones will work well under all your fave light-coloured clothing too. And you can take things a step further and ensure these neutrals match you as best as possible.
Find out whether your skin is rocking cooler or warmer undertones, firstly: Cooler? Pale beige'll be your pick. Pinker or dark-skinned ladies, you can start to head towards red.
Check out our latest range of T-shirt bras for the perfect everyday basic under your paler outfit picks.
CAN YOU WEAR AN UNDERWIRE BRA THROUGH AIRPORT SECURITY?
Absolutely! Think of the thousands of bra-wearing holidaymakers who make it through the scanners every day.
If you're really worried, you could get pool-ready before anyone else and wear your bikini top to the airport as a bra…and we've got you covered, as there's plenty of stunning swimwear still up for grabs this season.
If you don't fancy sitting on a plane in your new bikini set though, our lovely seamless bras are here for you too. Practically the perfect travel day bra, being both non-wired and super comfy - ideal for if you want to get some shut-eye on a long flight!
SOME FINAL ESSENTIAL BRA KNOWLEDGE…
Feeling like a bra buff already? We'll get you to boffin level with these final fun facts. Here's a few that you didn't ask, but we're answering anyway. You're welcome.
WHAT IS THE BIGGEST BRA SIZE?
Biggest bra size ever recorded? An impressive 102ZZZ.
Biggest bra size you're likely to find in your high street stores, online and included in Boux Avenue's collections? 40G.
Here's the best of Boux's F-G cup bras for our bigger-busted belles.
WHAT IS THE SMALLEST BRA SIZE?
As standard, this is usually a 28AA - although some retailers will provide a 28AAA. Smaller-chested sweethearts can also get away with ditching cup sizes too; especially when it comes to super-comfy seamless bralettes. We're so glad you've gone gaga for these, as frankly, they combine cutesy + bang-on-trend style to perfection.
HOW TO PUT ON A BRA?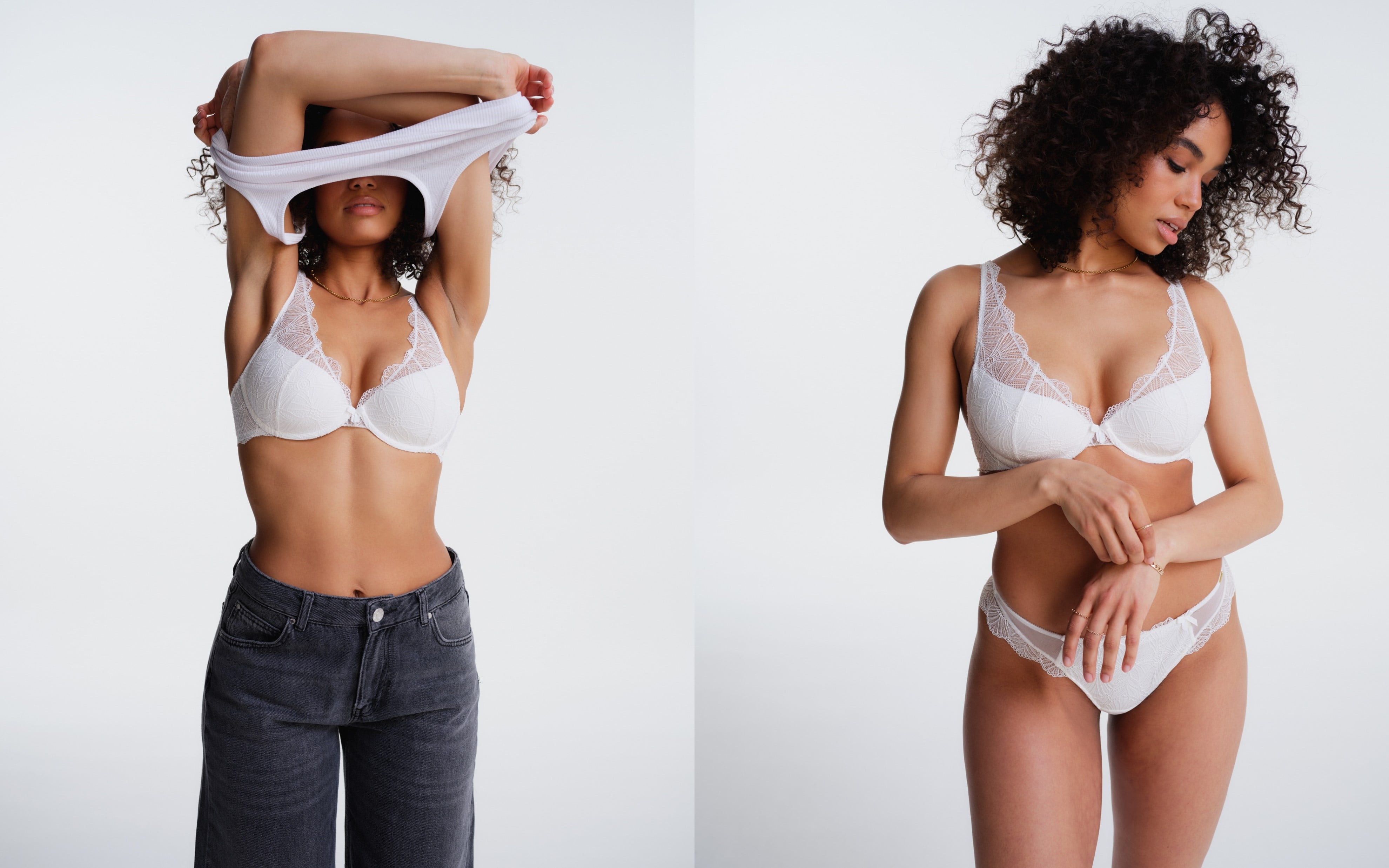 Step 1: Start with the right bra! Does it fit? Does it suit your body type? If in doubt, head to our Most Flattering Lingerie for your Body Type edit and swot up sharpish
Step 2: We always go for the arms-through-the-straps method. Yes, we know...many of you will want to fasten your bra's band at the front, for ease. BUT the Boux team have spoken, and we're in agreement - you want to keep your bra in the best possible condition, right? Of course you do. So fastening it the 'right' way round will avoid all that stretching and straining of the band, cups and straps as you tug it around your body
Step 3: Fasten the hooks - simply place your thumb on one side, forefinger on the other. Attach on the setting that a) feels comfy and b) is snug without digging in, and voilà!
Step 4: Adjust the band under your breasts as needed
Step 5: Position the cups and wires
Step 6: Go slay, okay?!
HOW TO TAKE OFF A BRA?
This one's so simple. We're in the business of making long-lasting, luscious lingerie - so once again, we're all about doing things properly. Reach around, thumb and forefinger at the ready, and press that clasp open, honies. No pulling straps down, no over-the-head bra removals, please. Your favourite bra should last for years. And it will, as long as you take the best possible care of it.
Feeling knowledgeable and inspired? Share your fave bras, questions and tips on Insta using #myboux !