BOUX'S FOOLPROOF GUIDE TO GIFTING YOUR GIRLFRIEND LINGERIE
"How to gift your girlfriend lingerie" or "best gf lingerie" - we bet you've googled these a few times, are we right? A little bit for her, and a little bit for you - what's not to love about a well-considered lingerie gift?
What is key is making sure it is a well-considered gift. As Christmas closes in and the gifting season looms, don't make a last-minute choice that reflects poor judgement or a rash purchase. Start looking sooner than later.
With no need for awkward hang time in a shop full of lace and frills, it's just the online world to navigate when searching for the perfect lingerie gift. Not intimidating at all, right?
Let us take the stress out of your search with our foolproof picks that will remind your girlfriend or wife to see themselves in the same sweet, sensual way you do. Because sexy lingerie isn't just a gift, it's a feeling, and we're feeling all of these styles…
THE RIGHT WAY TO GIFT LINGERIE: IN THE RIGHT SIZE
First things first. Bra size. Channel your inner Bond and set out on some sly spywork before you buy. Bra sizes in the UK look a little something like this - 32C / 36B / 40DD - so you know what you're looking for when you check the label on her favourite bra. And do make sure you check one she wears often, because it's likely a favourite due to its ideal fit.
Don't stop there. A lingerie set is a surefire way onto her (very) nice list, so that means coordinating bottoms that actually fit. Make sure you get a peek at a least a few labels from her knickers, and maybe a pair of well-worn jeans. Look for an even number between 6 and 18, or for the letters XS through to XL. Got it?
Now for the fun bit. Those well-deduced sizes are your winning lottery numbers this festive season, and with them you're ready to choose the perfect lingerie gift she will absolutely love…
STYLE(S) AND SUBSTANCE: HOW TO CHOOSE THE PERFECT LINGERIE
There are a few standout styles that say more than words ever could. That's where the substance comes in, packing plenty of meaning into the (relatively limited) material of a lingerie gift. Here's a few ways to say what you mean, and say it in style.
If she loves an unpadded bra, then the Heidi plunge in bold strawberry red, is the ideal gift to put under her Xmas tree. Delicate floral lace and scallop edging, make this comfy bra effortlessly sexy, one of our favourite sheer bras by far. Pair it with the Heidi briefs for a real winner of a present.
There's nothing that makes a woman feel quite as sexy as a lingerie bodysuit, and it's the most selfless form of lingerie gifting out there. A perfect date-night piece, a versatile fixture in her lingerie drawer, the Anoushka bodysuit has a voulez-vous coucher avec moi feel that promises plenty of romantic twists and turns first. Plus, we can't get over the chic high neck detailing of the Anoushka. If you are looking for the perfect Christmas gift for your girlfriend or partner then this is such a winner.
It's unpadded, with a plunging neckline that flatters her natural shape, with delicate all-over floral lace that's as feminine as it is sexy. This one is designed to be seen, and to say "I see you, and I love what I see".
For a style that's less suggestive, but feels and looks every bit as wonderful, try the Jodie plunge bra in Berry. This is one she could wear as an elevated everyday bra. Psst, when she does, she will be thinking of you, too.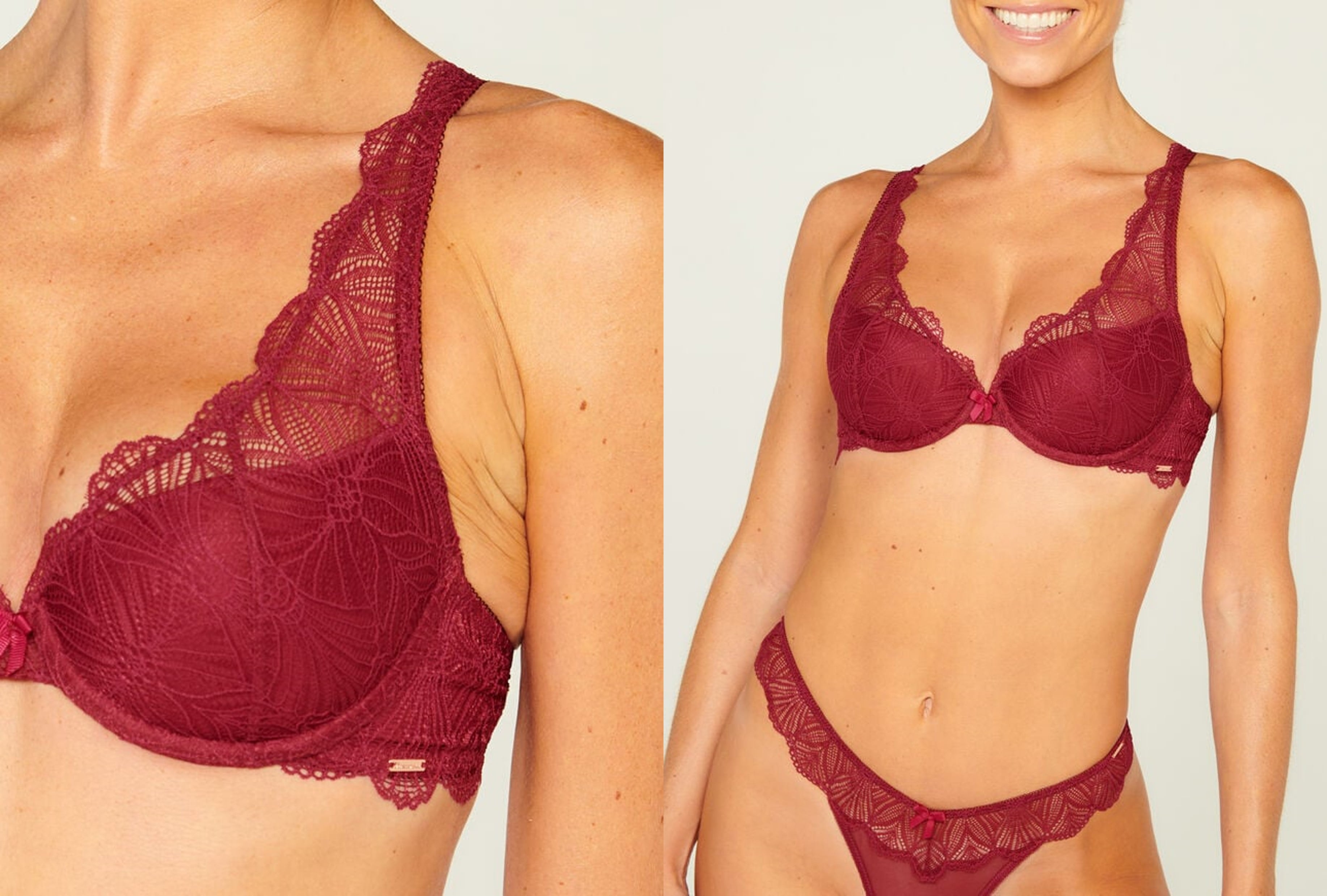 The pretty plunge style is lightly padded for a natural boost that fits her true form, with sheer scallop edge detailing that makes every day a special day. The coordinating Jodie high leg briefs have major after-work-drinks appeal, while the Jodie high leg thong is a practical no-show option if you're going for versatility.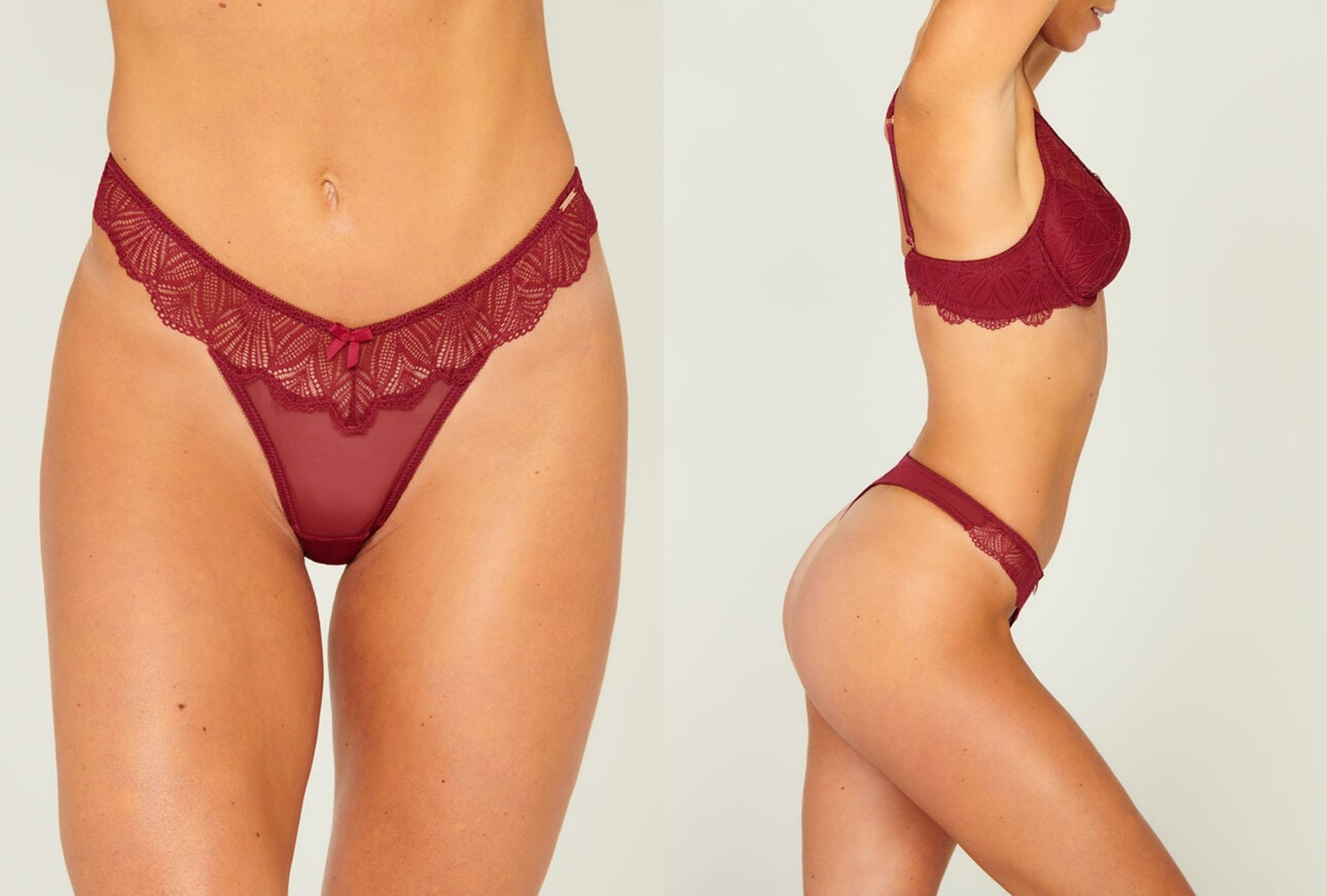 If you want some harness style lingerie we have the matching lingerie set for you. In timeless black, with some added festive sparkle detailing, the Priscella plunge bra and the matching Priscella leg harness and Priscella tanga briefs are an ideal Christmas gift for her.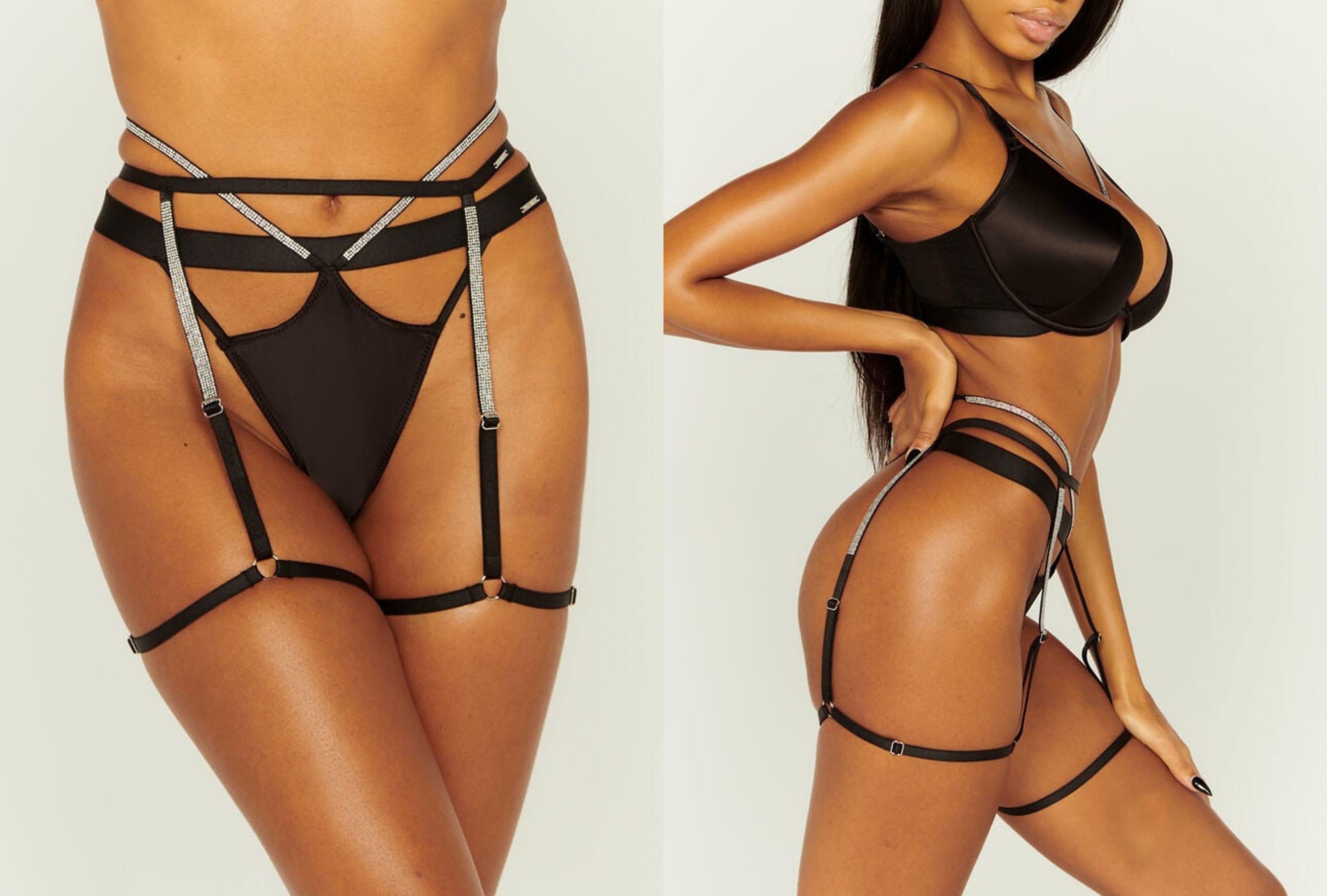 Done yourself proud? Share your gifting genius via #myboux on Insta, or follow us for more gifting inspiration.