Do you want to take a look behind the scenes at what I got up to on the Valentine's shoot with the gorgeous Mollie King? Of course you do! Here's a little BTS sneak peek…
Coffee in hand, I arrived early to the shoot on a gorgeous, sunny morning in North London. A large, charming house stood before me that was decorated by the prettiest of greenery. I couldn't wait to get inside!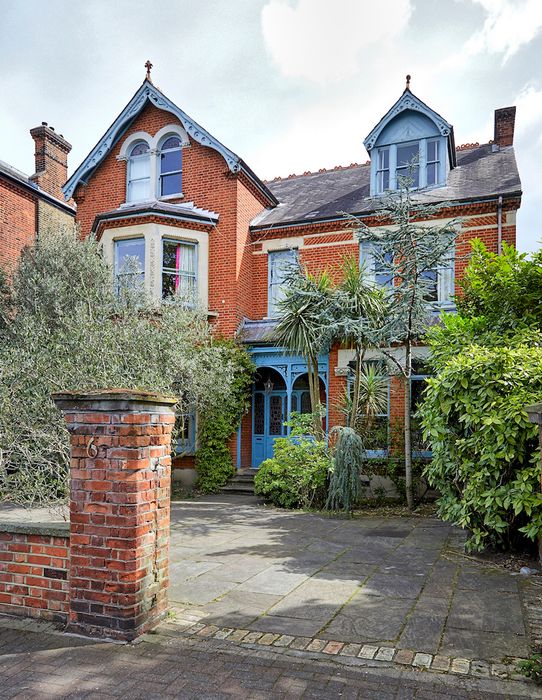 As you enter each room you are welcomed by a different theme, from modern to vintage style, each room is decorated so beautifully! Hanging chandeliers and chic furniture greeted me at my every turn, it was the perfect Instagrammable location!
The team started to arrive and immediately I could see all of the story boards come to life! The theme for the Valentine's shoot was Spring Florals, where gorgeous red, pink and ivory roses decorated the set.
As they were setting up the beautiful Mollie arrived looking blissfully fresh and gorgeous as ever! She was so lovely and greeted all of the team before she was whisked away into hair and makeup.
Her look for the day was natural makeup with a dewy glow and a pink lip to create a fresh, subtle style. Her hair was curled into soft waves to give a delicately chic and elevated look. She's such a natural beauty!
I got to browse the selection of looks that Mollie would be styling for the shoot. The colours and styles were made up of gorgeous reds, pretty pastels and sumptuous blacks with strappy detailing, to create a more sexy and seductive look.
Mollie wore the Bonnie balconette bra and briefs for the first scene, as pictured below, which features beautiful red floral embroidery on a blush mesh. It's the perfect springtime update to every lingerie drawer! (Psst…it's one of my favourites too!)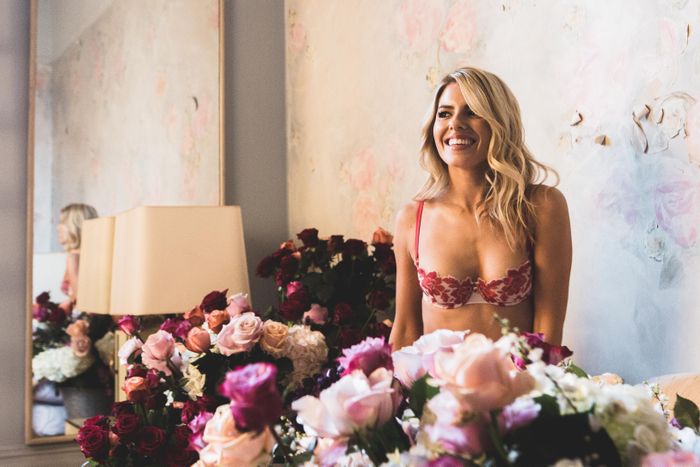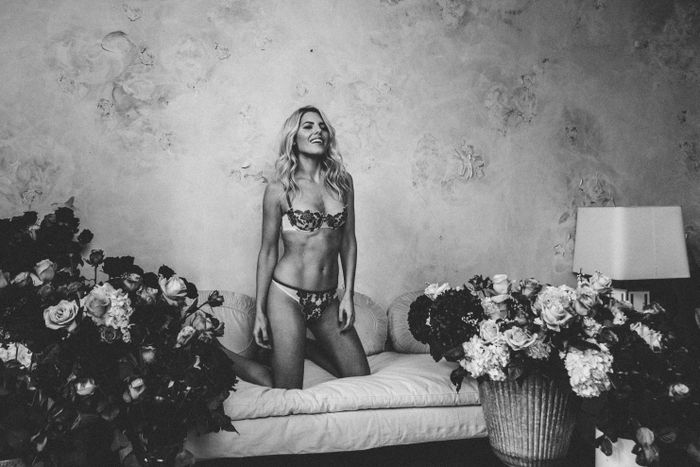 For the next look Mollie posed in front of the prettiest floral wall holding a heart that was decorated with pretty, twinkling fairy lights. It was such a perfect setting for Valentine's! She wore the Odette set for this scene, as pictured below, which features black floral lace and strappy detailing. This bralette looks gorgeous with a sheer mesh top and high waisted trousers too!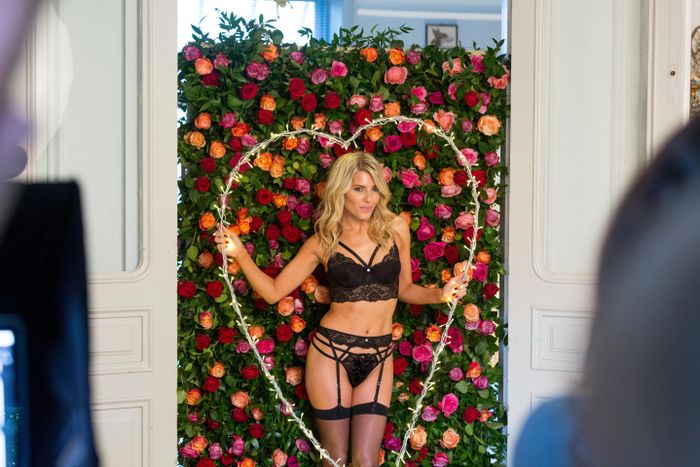 As the shoot came to an end and all of the beautiful flowers and props cleared away, I reflected on the fun and busy day I had. It was so amazing to watch creative ideas and stories come to life and Mollie was such a dream to be on set with and to see modelling such beautiful lingerie!
So I thought to myself… whether you're riding solo, in a relationship or somewhere in-between this Valentine's Day – why not use the 14th of February as an official excuse to treat yourself to some new and gorgeous lingerie!
Love Miss B x
---
#

BOUXAVENUE